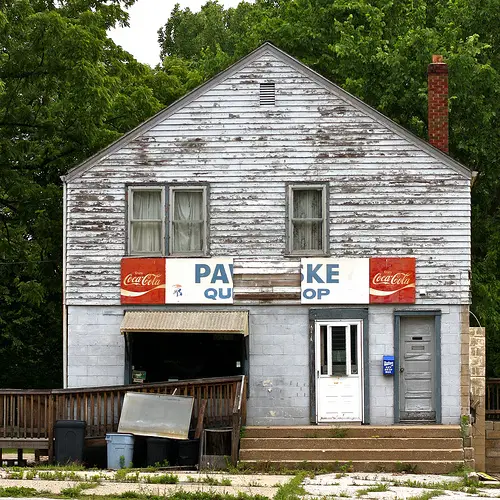 There are lots of things that you can do to commit financial suicide, especially when you live in a state with a high cost of living like California. If you do too many of them you can find yourself staring down the barrel of potential bankruptcy.
For some, declaring bankruptcy is the ultimate financial mistake. It's easy to understand why people would see it that way: it stays on your credit report for years and years — longer than most financial missteps.
It is also usually included in background checks. You're required to disclose your bankruptcy on applications for everything from housing to jobs. If you aren't careful it can haunt you for the rest of your life. This is especially true for people who live in areas like Silicon Valley where, in spite of the bubble bursting, people — even those who are well meaning — still have a tendency to judge others' worth based on their financial health.
Still, for some people it is an unfortunate necessity. If you're looking for a little debt recovery advice, here are several tips that may help:
Talk to a Financial Counselor
Be careful here. There are plenty of companies that will promise to help you fix your credit, but charge you an arm and a leg and then leave you financially stranded — so it's important to take the time to find the non-profit credit counselors out there who specialize in helping people just like you avoid having to declare bankruptcy. The counselors who work in these non-profits can help you take an objective look at your situation and figure out which course of action is healthiest for you and your future. These meetings are almost always free so there's no reason not to go.
Find a Lawyer
Finding the lawyer is simple enough. Make sure, though, that you search locally since your bankruptcy hearing will need to be in your own city or county. Someone who lives in San Jose, for example, would want a San Jose bankruptcy lawyer who is familiar with all the local ordinances and business codes and can help with debt consolidation.
IMPORTANT: Do not sign any contracts until you've met with and checked out as many bankruptcy lawyers in your area as possible. Take advantage of free consultations and online review sites like Google Reviews and Yelp. Talk to other people you know who have declared bankruptcy and find out who they used or didn't and why.
Find Support
As soon as you decide to declare bankruptcy people are going to come out of the woodwork with all sorts of reasons why you need to reconsider or why you need to choose a different lawyer. You're going to spend a lot of time feeling forced to defend your decision.
It can be helpful, in times like these, to seek out others who have been where you are. Remember; you're living where Silicon Valley skyrocketed and then crashed. There is probably at least one bankruptcy support group in your area that you can join. Finding people who have been through what you're going through who will help you deal with the stress without second-guessing your decisions — it's the key to getting through this time in your life.
Work with a Financial Professional
You can go back to your credit counselor when you're ready to start rebuilding your financial life. If, for whatever reason, you don't want to meet with your credit counselor, talk with someone at your local bank or credit union. Banks and credit unions have people on staff whose whole jobs are to help people like yourself set up and follow budgets, rebuild credit, etc. Mine these professionals for all they are worth!
Finally, understand that there is no shame in declaring bankruptcy — especially if you've done everything you can to avoid it. What's important is that you're working to build a healthy financial future.
Photo Credit: Kevin Dooley