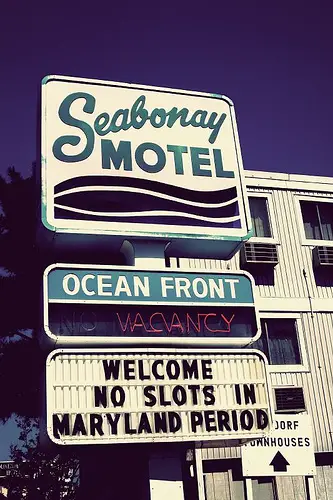 Who doesn't like money?
I don't think I know a single person who couldn't put their hands up and say, "I'd like a bit more money in my life. Except maybe Oprah, but she's living the dream so she doesn't have to hold her hands up and say that. I mean, heck, she could probably buy two new hands and hire someone else to hold them up if she wanted to. (Why she would ever do that is a mystery though, so let's not get too hung up figuring out the logistics of that scenario.)
If you're thinking about going away, accommodation costs are, for most people, the biggest money-eater of any trip, but there are definitely ways to save; generally, it depends on the type of trip you're taking.
Yes, it would be great if we could all just fashion portable enclosures made out of old food packaging. But that's a foolish pipe dream so we need to come up with something practical.
Firstly, how much you pay depends on where you're going. A city break might end up costing you more than a weekend in the country, for example, but it doesn't have to cost an arm and a leg.
You can find great, last minute deals online. And don't assume a room will be sold for the same price from every company. Absolutely not, my friend. Some sites will sell a hotel room for as much as half the cost of others. Isn't that crazy?
Also, don't base everything on the star system. Those little points are awarded for services offered, not the quality of the room available.
Comparison sites such as cheaphotels.com are a great way to get a good deal and it's definitely advisable to use them, but also check the hotel's own price as they often run special deals of their own. Just be aware that certain sites leave out the fact that hotels might charge a daily room tax. It doesn't happen everywhere, but some countries will add it on, so make sure you check to avoid being slapped with an extra charge when you arrive.
As an alternative, you could also look into different types of accommodation — it's not all about hotels, so let's not get carried away! I feel like hostels take a bad rap in the holiday accommodation stakes, when really they're just as good as hotels and often far less expensive. You can get single or double rooms, so don't be paranoid about staying in a dorm — just plan ahead and you'll be right as rain!
Photo Credit: Nestor Lacle