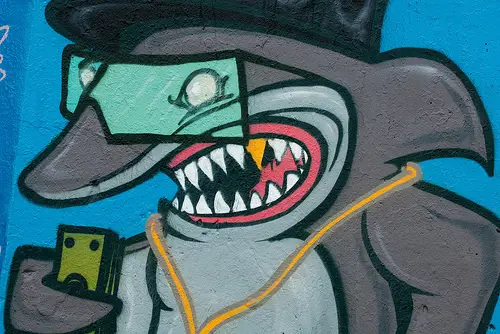 Let's get one thing straight; no matter how you slice it, when you're short on money, looking for a quick cash advance is the Hail Mary pass of personal finance. So a cash advance should always be the option of last resort.
In an ideal world, during a financial emergency, everyone would simply tap their rainy day savings account that they have set aside for unexpected expenses.
Of course, the reality is there will always be people out there who find themselves between that financial rock and a hard place where they absolutely positively need some fast cash but are completely tapped out.
So what to do?
To be sure, there are no easy answers when you're flat broke and faced with a financial crisis needing immediate attention.
In fact, when it comes right down to it, none of the alternatives are very savory. To prove it, here's my own little cash advance comparison that highlights the pros and cons of some potential options.
Payday Loans
Pros: Payday loans (also known as cash advance loans) are quick to secure. Usually with cash in hand on the same business day. They are also convenient; you can typically get them online. Best of all they do not usually require good credit or any type of collateral.
Cons: Fees can reach up to $40 or more for every $100 that you borrow, which is extremely expensive compared to traditional loans. It's not uncommon for lenders to advertised 14-day loans for $100 that came with a fee of $17.65 — that's an annual percentage rate of 460%! You must pay them back quickly too; usually within a couple of weeks. Otherwise, it gets even more expensive. So it's probably good that most payday loans are limited $1500 or less. One last thing: Payday lenders usually don't report payments to credit bureaus – only defaults. So the loan can only hurt your credit score.
Title Loans
Pros: Like payday loans, title loans do not usually require good credit. Title loans often come with higher limits than traditional cash advance or payday loans. Quick repayment of title loans will also help improve your credit score.
Cons: This cash advance option is typically just as expensive as payday loans. The reason title loans have higher loan limits than payday loans is because you typically secure them with the title to your automobile. So if you don't repay the loan you'll lose your car.
The Bank of Dad
Pros: These types of loans come with no fees and usually have low interest charges, if any at all.
Cons: Borrowing from a friend or family member won't improve your credit score if you pay them back. Even worse, if you don't pay them back, you risk straining or severing the relationship.
Loan Sharks
Pros: Usually willing to loan as much as you need. (Er … so I'm told.)
Cons: High interest rates make the APRs of legitimate payday and title loan companies look downright inexpensive. You typically secure your loan with personal body parts; legs and arms are especially popular. Friendliness and compassion are not strong suits of their customer service department.
Bank Robbery
Pros: I think they're pretty obvious, don't you?
Cons: Not only is robbery illegal, but it's also extremely dangerous. In fact, it's a stupid idea altogether; the typical penalty is 25 years in the state pen. On second thought, forget I even brought this one up.
The Moral of the Story
Remember, folks: Payday loans, cash advances, and title loans are not for long-term financing. You should also always repay them as quickly as possible because of their expensive fees and high interest rates. Those who don't will find themselves in an even deeper hole to dig out from — so think carefully before deciding to get one.
As you can see, none of the cash advance options I've presented are very attractive, which is precisely why it's extremely important to establish — and faithfully maintain — emergency and rainy day funds. Do that and you'll never have to worry about making such a tough decision in the first place.
Photo Credit: Jesse Wagstaff