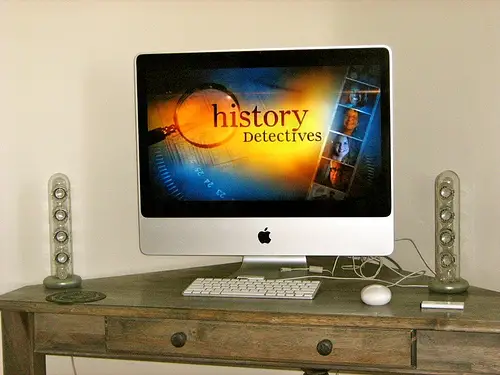 I've known for a long time that online travel agencies aren't created equal, partly because I've conducted experiments that compared Expedia, Orbitz, Hotwire, Priceline, Kayak and Travelocity prices.
Now comes news that Mac users who visit online travel agency Orbitz may end up seeing more expensive options than folks who use a Windows operating system. I know.
How much more? Well, in an unscientific survey, the Wall Street Journal found that the hotels shown to Mac users on Orbitz' first page were priced roughly 11% higher than they were on a PC.
Since my household uses Macs, that got my attention. (And you can quit gloating now, Windows users.)
So why is Orbitz doing this? Two words: market research.
According to the Wall Street Journal, after Orbitz mined the massive amount of information in its databases regarding their customer buying habits, the company found that Mac users spend upwards of 30 percent more on hotels. They also discovered that Mac users are also 40 percent more likely to book a four- or five-star hotel. So it's really not surprising that Orbitz is now showing different hotel offers to Mac and PC visitors.
That being said, there's no need for us Mac users to get our feathers ruffled; Orbitz says the company isn't showing the same room to different users at different prices. They're only manipulating the order in which they are initially shown.
Just to make sure, though, I did my own little experiment using one of my Macs and a Windows-based PC.
As for the results: well … they aren't lying, folks.
In fact, after searching Orbitz for hotels in San Francisco, Chicago, New Orleans, New York and London using both a Mac and a PC, I couldn't find a single instance where there was a difference in display order or price. Not one. And that was after checking two full pages of results for all five cities.
By the way, for those who want to make sure they always have the cheapest hotels listed first, Orbitz still has the option to rank results by price.
Orbitz also uses several other criteria for determining the order their hotels are initially displayed on your computer. For example, hotels offering special deals end up getting a higher search result. Other criteria include:
Your previous booking history
The site you're arriving from
The city you're booking from
In the end, there really is nothing sinister in Orbitz' latest marketing strategy. In this case, the company is simply leveraging demographic data in order to help make their customers' shopping experience easier — whether they use a Mac or a PC.
Photo Credit: Michael Gorzka