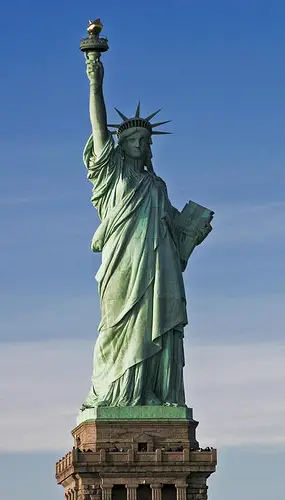 New York is an amazing city that attracts millions of curious tourists all year long, including New Year's Eve when thousands of revelers crowd Times Square to watch the ball drop at the stroke of midnight.
Of course, New York City is also well known for being a very expensive place to visit, and many tourists find that they have to cut corners and miss out on enjoying all that the Big Apple has to offer. But with some careful planning and a bit of research it's possible to enjoy the complete New York experience on a budget.
Accommodations
In regards to accommodations, it pays to be flexible and a little creative. New York is notorious for its overpriced hotels, so avoid the normal online searches or travel agent recommendations. Craigslist.com is a great resource because many New York locals rent out their apartments when they are away on vacation. It certainly pays off to look into this option, as it may be possible to find a fully furnished apartment for bargain prices. The couchsurfing.org site should also be considered, as this offers a global network of accommodation sharers.
Hostels are available, another a popular option for budget travelers. Keep in mind that a hostel room is just a place to collapse at the end of a busy day experiencing the Big Apple, so don't worry too much if it's a little cramped.
Food
New York has some of the best street food in the world. The melting pot of cultures has created a diverse, tasty and most of all inexpensive range of food on offer. As a rule of thumb, you should buy food from the street vendors where there is already a crowd. Don't miss the freshly-baked bagels stuffed with cream cheese, deli sandwiches laden with corned beef and the ubiquitous New York hot dog!
Try to avoid cabs if this is at all possible because they can quickly become an expensive way to get around New York due to traffic congestion and high flag-fall rates. The New York subway is an experience in itself, and it is reliable and cheap. Buses are another option for budget-conscious travelers.
To see New York from the water is a unique experience, avoiding traffic problems and giving an up-close view of sites such as the Statue of Liberty and the Manhattan skyline at night. Circle Line Downtown coupons are available, and they are worth every cent as the company offers a number of different types of tours to choose from, including eco-tours and history tours.
Fun
New York is the tourism capital of the USA, and it's no surprise that there are thousands of things to do. Even better, a lot of these activities are either very cheap, or totally free. Grab "TONY" — the local nickname for the Time Out New York magazine — before the day's events are planned. It's a free publication that has an awesome section featuring more than 100 free things to do in New York City. This is an excellent way to research exciting activities, from art gallery openings to being an extra in a movie scene. How very New York.
Photo Credit: Kev Gilmour