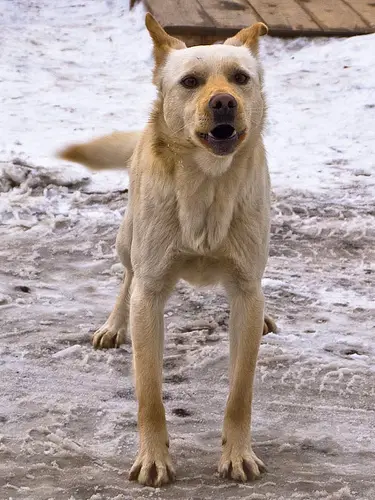 When I was in high school, I had a classmate named Steve Kowolski who used to bug the bejesus out of me and my buddies.
Okay, to be honest, Steve's last name wasn't Kowolski — although he did have a last name that ended in "ski."
Anyway, the guy was a real pest, always flapping his gums and looking for ways to get a rise out of whoever he could — but Steve's real specialty was pointing out other people's mistakes.
One day my buddies and I were in our drafting class, completing a tedious assignment to test our skill at drawing various polygons with the utmost precision. Kowolski finished early and, with the teacher momentarily out of the classroom, he decided do get up from his drafting table and sashay over to my friend John's workstation so he could critique his work.
"Mr. Wood's going to mark you down for that, Johnny," Kowolski said. Naturally, at a volume loud enough for the entire class to hear.
"Mark me down for what?" John said, not looking up to acknowledge his tormentor.
"Your lines are too messy. And look: your letters are sloppy too."
"No, they're not."
"Yes. They are."
"No. They're not."
To his credit, John tried to ignore Kowolski, but the little imp kept pushing, obnoxiously surveying John's work more carefully than Lewis and Clark detailed the Louisiana Purchase.
"Ha! I think you're going to get an 'F'," said Kowolski. He continued: "See what you did? You drew an octagon and a heptagon — but we were asked to draw a pentagon and a hexagon!"
That's when John looked up at Kowolski and calmly uttered those six little words that have been indelibly etched into my memory for evermore: "Kowolski, why don't you be gone."
And with that, the whole class burst into laughter while Steve slithered back to his workstation.
Dealing with Other Annoyances (Besides Steve Kowolski)
Of course, Steve Kowolski is no longer around, but I still have nuisances to deal with. Take my neighbor's dogs for instance — all five of them. Yes, five. I know.
Until recently, those pooches barked incessantly, whether my neighbor was home or not.
It got so bad that I couldn't sit outside my back patio without them barking at me. They howled almost every time I tried to relax and watch a movie. And when they weren't barking when the wind blew, they were bellowing at sunrise and baying at the moon.
Don't get me wrong; I am a huge dog fan. I adore them. Heck, I've had dogs as pets my entire life. So my gripe isn't aimed at the dogs so much as it is with irresponsible owners.
Taking Matters Into My Own Hands
I picked a bone with my neighbor, but the problem only persisted. In fact, over the past few months it got worse. That got me so hot under the collar that I finally decided to take matters into my own hands. So I shot the dogs.
Just kidding! I said I adore dogs — not abhor them — remember?
Actually, I spent about $40 for an electronic anti-barking training aid; it's designed to emit a high-pitched ultrasonic tone that's inaudible to humans but startles dogs whenever they bark.
In theory, over time, my neighbors' dogs will learn to associate their own barking with the unpleasant noise emanating from the training aid.
In essence, I'm fighting fire with fire — and so far it works like a charm. Well, at least it does most of the time.
There are occasions where one of the five dogs will get in a spot where the microphone doesn't detect their barking. It also seems to quickly go through batteries.
Still, that's a small price to pay for the peace and tranquility that had been sorely lacking for a long time around my neck of the woods. So, I'm a happy camper.
In fact, now that those dogs are quiet, I guess you could say I have a new leash on life.
Photo Credit: Mikhail Koninin