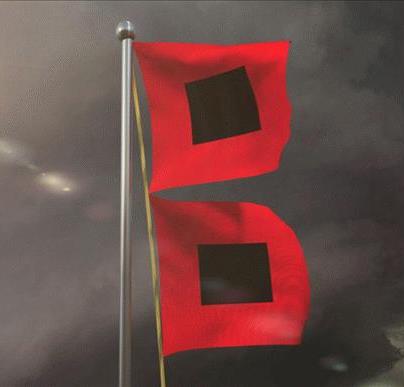 It's time to sit back, relax and enjoy a little joe …
Welcome to another rousing edition of Black Coffee, your off-beat weekly round-up of what's been going on in the world of money and personal finance.
I've got another busy weekend ahead of me, so let's get right to this week's commentary …
I believe … that the world owes no man a living, but that it owes every man an opportunity to make a living.
– John D. Rockefeller
A wise and frugal government shall not take from the mouth of labor the bread it has earned.
– Thomas Jefferson
We are all born ignorant, but one must work hard to remain stupid.
– Anonymous
Credits and Debits
Debit: Did you see this? With 4 million people in Poland dependent on coal for their winter heat – and despite it still being late summer – hundreds of Polish citizens began lining up at coal mines this week, as householders fearful of winter shortages are now stuck waiting for days and nights to stock up on heating fuel just like in their old communist days. Ironically, the shortages are self-inflicted – the result of a criminally-absurd energy policy – proving the old saw that stupid is as stupid does … yet again.
Debit: The European energy crisis is not only promising to leave residents having to choose between draining their bank accounts or literally freezing in their own homes, but it's also threatening to unleash a toilet paper shortage in Germany. No, really; the German paper industry is warning that a natural gas shortage would inhibit their ability to produce enough toilet paper to meet demand. The energy crisis is also threatening to destroy countless small businesses throughout the European Union and the UK. Yikes. Now that's truly chilling. (Hey … see what I did there?)

Debit: Meanwhile, on this side of the pond, the natural gas price in the US is already in record territory; despite this fact, analysts say the price could rise another 60% this winter. Now for the punchline: Since natural gas is used to generate one-third of all electricity in the US, you should expect prices for electricity to climb as well. This will result in real pain for lower- and lower-middle-class Americans. And while most American paychecks are growing, it's also true that real wages – which are adjusted for inflation and, therefore, measure actual purchasing power – are falling at the fastest rate ever.
Credit: On a related note, with winter approaching, macro analyst Matthew Piepenburg wants to know if "nations like the UK, Austria and Germany will be feeling the cold pinch of backing the wrong (energy) policy as other nations stay warm with oil and gas that can be bought outside of the old US dollar (USD) monetary system. And as energy prices continue to cripple the West – and especially the EU – will those nations bend or stay firm?" Indeed. And the same question could be said regarding their commitment to raising rates.
Debit: By the way, the current meltdown in European energy markets has Piepenburg saying that, when it comes to import payments, "Despite Western USD-driven sanctions, nations like Russia and China are now leading the charge from a one-currency world to a multi-currency world. And the old world is slowly but surely turning irreversibly away from a USD-dominated monetary system toward a multi-currency model." On the other hand, that "slow" transition could turn on a dime if nations believe the commodities they produce are no longer fetching their true value on the open market. It may be happening already:
Debit: Of course, aside from a relatively brief period during the Civil War, the United States was on a classical gold standard between 1815 and 1913, which was the primary reason why Congress was usually able to avoid budget deficits and limit the federal debt during that time period. However, after the creation of the Fed in 1913, a gradual transition away from the gold standard began, until it finally culminated with the US breaking the dollar's last vestige of an anchor to gold in 1971. Sadly, that decision to base our monetary system on a corrupt fiat currency has since enabled corruption to thrive in every facet of society.
Credit: Unfortunately, as economist Andres Marques notes, Nixon's decision to close the gold window was supposed to be temporary "and yet, 51 years later, here we are. The gold standard is destroyed (and) now people are experiencing the consequences: less purchasing power, more economic cycles, and a weaker economy." Um, okay. But let's be honest; aside from that, the move was a roaring success. Well … assuming you consider having an unbridled federal government that has metastasized into the bumbling Brobdingnagian behemoth that it is today a "success." Then again …
Debit: The US current account deficit is now 5% of its GDP – a threshold it has broken only once in 62 years, and one that's always been a reliable indicator of a nation in severe financial trouble. Even more alarming, America currently owes the world $18 trillion, or 73% of its GDP, which is far beyond the 50% threshold that has historically guaranteed a currency crisis. But, hey … what did you expect? After all, famed 20th-century economist Murray Rothbard warned that it's folly "to hand total control of the money supply to the government, and then expect that it will refrain from using that power" to spend itself into oblivion.
Credit: So what did the people get in return for removing the government's spending yoke? Well … we got a devalued USD that substantially reduced household purchasing power. As Marques notes, "Before 1970, usually only one family member was able to support it; then things began to change to the point where today this is only possible for wealthier people. So despite all of the (ensuing) tech advancements, our living standard now is lower than in the '50s and the '60s because in order to live and to buy things today, people need to work a lot more and even go into debt." True. But at least we have a holiday to celebrate all that extra work. Oh, wait …
Credit: While many people are warning about a coming reset, the reality is the current global economic chaos is evidence that the monetary reset is actually already in motion. Don't think the central banks don't know this; which explains why this year they've been buying gold at a record pace. With that in mind, it's no wonder that after Nixon closed the gold window in 1971, the yellow metal surged 400% between 1973 and 1974. And twenty-fold between 1971 and 1980. Needless to say, if those returns ever happen again and you're holding a little gold at the time, well … nobody is going to fault you for claiming that as:
Debit: For his part, SocGen bank quant Solomon Tadesse says his calculations show that the Fed will never contain inflation because the combo of rate hikes and Quantitative Tightening (QT) required to do so would send the economy into a catastrophic depression. As a result, ZeroHedge asserts that "this is how the game ends: with the Fed hiking its 'inflation target' from 2% to 3% or more. And once the trial balloons start floating, investors better have their net worth in assets (like) gold because, in a span of nanoseconds, the markets will reprice exponentially higher as the Fed finally admits it has thrown in the towel." Yep.
Credit: I'll give financial commentator Franklin Sanders the final word this week. He says, "The damage the Fed is wreaking on the economy and human lives is not an accident. They knew exactly what would happen when they started (raising rates) and they did it with malice aforethought." That they did. Mr. Sanders also implores us not to forget that years of reckless monetary policy got us into this mess. "So blame the Fed; not only for wrecking the economy," he says, "but also for the inflation they claim to be fighting. Central banking is an idea climbing right out of the mud sills of hell." Uh huh. I mean … who can argue with that?
By the Numbers
Here are the ten US states whose citizens have the highest median credit card debt in 2022:
$2372 New Hampshire
$2377 Hawaii
$2404 Texas
$2448 Maryland
$2461 Virginia
$2464 New Jersey
$2471 Washington
$2529 Connecticut
$2646 Colorado
$3206 Alaska
Source: WalletHub
Last Week's Poll Results
How much of your paycheck are you currently setting aside for retirement?
More than 20% (32%)
None (18%)
6% – 10% (16%)
11% – 15% (16%)
16% – 20% (12%)
1% – 5% (7%)
More than 2100 Len Penzo dot Com readers responded to last week's question and it turns out that 4 in 9 of you are setting aside more than 15% of your paychecks for your golden years. Fantastic! (And next time I ask this question, I promise to add an additional choice for my readers who are already retired.)
If you have a question you'd like me to ask the readers here, send it to me at Len@LenPenzo.com and be sure to put "Question of the Week" in the subject line.
The Question of the Week
 Loading ...
Useless News: Preaching the Faith
A priest, a minister, and a rabbi wanted to see who was the best at his job. So they each went into the woods to find a bear and attempt to convert it. Later that day they got together to compare how they did.
The priest said: "When I found my bear, I read to him from the Catechism and sprinkled him with holy water. Next week is his First Communion!"
Then the minister spoke: "I found a bear by the stream, and preached God's holy word," he said. "The bear was so mesmerized that he actually let me baptize him!"
Next to speak was the rabbi, who was lying on a gurney in a full body cast. "Looking back," he said, "I probably shouldn't have started with the circumcision."
(h/t: Cowpoke)
More Useless News
Hey, while you're here, please don't forget to:
1. Subscribe to my weekly Len Penzo dot Com Newsletter! (It's easy! See the big green box in the sidebar at the top of the page.)
2. Make sure you follow me on my new favorite quick-chat site, Gab! Of course, you can always follow me on Twitter. Just be careful what you say there.
3. Become a fan of Len Penzo dot Com on Facebook too!
And last, but not least …
4. Please support this website by patronizing my sponsors!
Thank you!!!! 😊
Letters, I Get Letters
Every week I feature the most interesting question or comment — assuming I get one, that is. And folks who are lucky enough to have the only question in the mailbag get their letter highlighted here whether it's interesting or not! You can reach out to me at: Len@LenPenzo.com
From Jim, who shared this after reading my article on facts you didn't know about your social security number:
"Just got back from the DMV. It went well — probably because I brought my passport."
Uh huh. Let me guess: You live in California.
If you enjoyed this edition of Black Coffee and found it to be informative, please forward it to your friends and family. Thank you! 😀
I'm Len Penzo and I approved this message.
Photo Credit: public domain