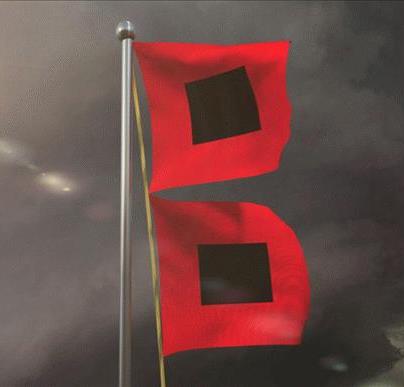 It's time to sit back, relax and enjoy a little joe …
Welcome to another rousing edition of Black Coffee, your off-beat weekly round-up of what's been going on in the world of money and personal finance.
I've got another busy weekend ahead of me, so let's get right to this week's commentary …
Those who don't learn history are doomed to repeat it.
— George Santayana
What has been will be again, what has been done will be done again; there is nothing new under the sun.
– Ecclesiastes 1:9 (NIV)
Credits and Debits
Debit: Did you see this? The oil price topped $115 per barrel this week. Not surprisingly, the latest data for the Fed's favorite inflation indicator – the PCE – was also released and it shows that the consumer is tapped out and that inflation is continuing to worsen; the worst in more than four decades, as a matter of fact. Can you say, "stagflation"?
Credit: Needless to say, Sprott's lead strategist, John Hathaway, says, "People are trying to get in front of each other, talking about all the rate hikes and where 10-year Treasury bonds are going to go in 2022. But inflation is problematic and maybe more problematic than most investors would like to think, which leads to the thought that the medicine to cure inflation from the Fed's point of view could also kill the stock market." Which means inflation it will be. Well … if the Fed gets its way. (And it will.)
Debit: In case you haven't noticed, the stock market is already wobbling. In fact, last Thursday, the Nasdaq experienced an intraday reversal of more than 5% for the first time since 2008. And here's some interesting trivia to amaze your friends with: The last 21 times Nasdaq had an intraday reversal of 5% or more, they all happened during brutal bear markets of 2009-10 and the dot com bubble crash. No, really. See for yourself:
Debit: Hey … it's not just stocks who ended February on a sour note. The US Treasury market's two-month performance through February is its third worst start to a year – ever.
Debit: No matter what you think about the war in Ukraine, the recent move to cut off Russia from the SWIFT international payment system is now playing – if you'll pardon the pun – Russian Roulette with the US dollar's status as the global reserve currency. For those of you counting at home, this was the very first time the world's premier reserve currency was weaponized against one of the G-20 economies.
Credit: Of course, I'm not the only one who thinks the US is playing with a loaded revolver. This week macro analyst Matthew Piepenburg warned that, "kicking Russia out of the SWIFT system would simply give Russia more reason to find other markets and currencies to trade in – such as Chinese yuan, or even gold, of which Russia and China have been quietly stockpiling. Such a move would destabilize the USD and, hence, just about everything else." Very true. Although I don't think anybody has anything to worry about until we see signs that Fed Chair Jerome Powell is starting to crack. Oh, wait …
Credit: Speaking of Russia, journalist and former Russian intelligence agent Daniel Estulin says, the US is now in the same precarious position that the Soviet Union was in 1991, several months before it disintegrated – and he warns that America is going to suffer a similar fate. Estulin says "40% of my countrymen lost everything" and that the US can expect unimaginable economic upheaval that will be twice as bad as the Great Depression, with future generations infinitely worse off than (older) generations. Well … there goes the American Dream. Brother, can ya spare a dollar?
Debit: Not surprisingly, Estulin notes the problems aren't limited to the US. Rather, the entire world is in turmoil because it "revolves around the rapidly dying financial system and what he calls a coming global bankruptcy. We are looking at $3 quadrillion of global debt and the end of the (current) economic model. We are at a critical stage for humanity because infinite growth is coming to an end." Yes. But until then …
Credit: Indeed, as macro analyst Alasdair Macleod points out, "It is generally assumed that a central bank that can issue its currency in unlimited quantities can never go bust, and that's why it is the currency that fails, and not the institution. Consequently, commercial banks come and go but – like ol' man river – central banks just keep rolling along because any respectable central bank has always shied away from overtly inflationary financing of its government's deficits." True. But that all changed in 2000 when the Bank of Japan (BoJ) introduced quantitative easing (QE).
Debit: By the way, the combined balance sheets of the Fed, ECB, BOJ and People's Bank of China ballooned six-fold, from $5 trillion in 2007 to $31 trillion today. Unfortunately, QE is a powerful financial narcotic that quickly makes stock, bond and housing markets dependent on future monetary injections to avoid an economically catastrophic crash – essentially turning them into dysfunctional addicts that kill legitimate price discovery.
Debit: Macleod believes that "the long-held supposition that central banks are the (ultimate) safety net during economic or financial crises is set to be challenged by their fragile condition. There is, therefore, a heightened risk of policy failure – and currency failure." Which means it may not be too long before the world begins directly trading oil for gold again. Let's hope things don't get so bad that gold (and silver) become the only currencies that are accepted at the local level too, if only temporarily.
By the Numbers
In terms of overall affordability, here are five best – and worst – states to retire to in 2022. Anybody notice any commonalities among the worst and least affordable states?
50 New York
49 New Jersey
48 Vermont
47 Illinois
46 Washington
5 Nevada
4 Florida
3 South Carolina
2 Tennessee
1 Alabama
Source: Wallet Hub
Last Week's Poll Results
Has the winter where you live been cooler or warmer than usual?
About the same (40%)
Cooler (34%)
Warmer (26%)
More than 2200 Len Penzo dot Com readers responded to last week's question and it turns out that 3 in 4 of you are experiencing a normal, or cooler than average, winter. Well … there's another nail in the "global warming" coffin. Perhaps that's why the "green energy" advocates changed the term to "climate change" several years ago.
If you have a question you'd like me to ask the readers here, send it to me at Len@LenPenzo.com and be sure to put "Question of the Week" in the subject line.
The Question of the Week
Loading ...
Useless News: Job Interview
(h/t: FC)
More Useless News
(h/t: RD Blakeslee)
Even More Useless News
Hey, while you're here, please don't forget to:
1. Click on that Like button in the sidebar to your right and become a fan of Len Penzo dot Com on Facebook!
2. Make sure you follow me on my new favorite quick-chat site, Gab — oh yeah, and Parler too! Of course, you can always follow me on Twitter too. Just be careful what you say there.
3. Subscribe via email too!
And last, but not least …
4. Please support this website by checking out my sponsors' ads!
Thank you!!!! 😊
Letters, I Get Letters
Every week I feature the most interesting question or comment — assuming I get one, that is. And folks who are lucky enough to have the only question in the mailbag get their letter highlighted here whether it's interesting or not! You can reach out to me at: Len@LenPenzo.com
After reading my piece on why you should never buy a timeshare, R added his two cents to the conversation:
It's exactly the same as phoning a hotel and letting them put charges on your credit card in case you ever decide to go there. That's stupid.
It's amazing how many people end up selling their soul to high-pressure timeshare salesmen when all they really wanted was a free set of steak knives.
If you enjoyed this edition of Black Coffee and found it to be informative, please forward it to your friends and family. Thank you! 😀
I'm Len Penzo and I approved this message.
Photo Credit: (flags) public domain; (cartoon) Investing.com