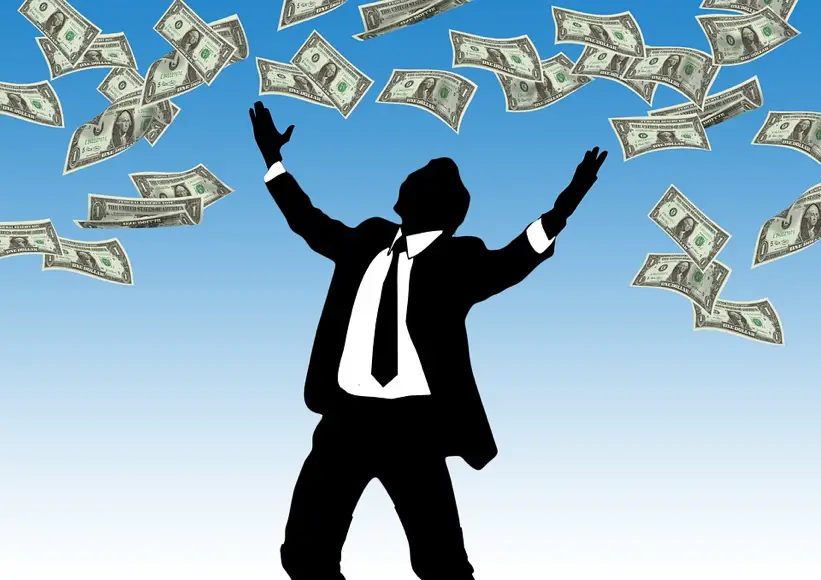 Every business has a story and inevitable challenges that they had to face when they began their journey. However, businesses that face hardship are often the ones that succeed.
While talent, skill, and intellectual abilities are crucial to fostering a highly profitable business, capital is vital. How do you raise capital for your business when you have no savings? Let's be honest; you cannot find investors in the blink of an eye. It would help if you had a brilliant idea and an initial business module ready to convenience potential partners.
If you have a terrific business plan but lack the money to support it, we have a few ideas that can help you raise capital.
Angel investors
The aim of building a successful business starts with the idea. Business ideas should be powerful enough to make people believe in them. One of the ways to raise capital for your business is to seek assistance from angel investors. An Angel investor is often a person or a group of people looking for people with brilliant startup ideas. They invest in the business and also act as a mentor to help grow the business.
One of the things that you have to consider when seeking angel investors is that they demand heavy returns. However, they also take heavy risks and bear losses in case of no profit. As a person who wants to start their own business, you should always keep an eye on such people. Always work on expanding your network and connecting with people to build mutually beneficial relationships.
Venture capital
Venture capital is also an excellent way to raise capital for your business if you have no finances to start it. One of the main things needed for venture capital investment is a big business idea. If you think your business can perform well and give good returns, it is a viable option.
However, when seeking venture capital investment, one thing to consider is that you have less control over your business. Since venture capitalists are investing a massive sum of money, they demand more power. However, it also has excellent benefits; your business remains well-aligned with the goals. After venture capitalists gain enough profit, they pull out their money.Cr
Crowdfunding
In recent times, social media has been one of the most powerful tools for making money. On the other hand, it is also a great way to reach out to more people and collect funds. You can always ask family and friends to lend you money. However, if you pitch your idea on social media, you are likely to get higher funds.
Before you try crowdfunding, make sure you have a good reputation. It is essential to gain people's trust for them to believe in your idea. You can constantly offer them some part of the profit until you return their money. Think of ways to make crowdfunding mutually beneficial. Nowadays, people are interested in making investments that can make an excellent passive income. It is better to propose a plan that provides two-way benefits.
Title loans
Well, loans may not be ideal for most people to raise capital, but it is definitely an option. You have to make your dreams happen, and to do that; you have to make certain choices. If you do not have someone to lend you money, a loan is always an option. However, you must have a plan figured out to pay off those loans. Banks are unlikely to give loans to you if you are unemployed. Here title loans come into action.
Car title loans are the most successful ones, and people mostly opt for them. Now, you may not be willing to give up your car for a loan. But, we have another way that can buy you more time. Title loan refinance is also an option if you need more time to pay the loan. Before you take any loan, you must consider ways to pay it off. It should be one of the last things you consider. However, it is worth taking a loan if you truly believe in your business idea.
Side hustle
Some people barely make ends meet with their monthly income; hence, saving is not in question. However, there are many high-paying online jobs available that you can try to make an excellent passive income. It will take a little bit of hard work, but it can make you save quite a lot of money. You can do freelancing along with your day job to make some extra cash. With the extra cash, you can make investments to grow your financial stability. It may take you a few years to raise capital, but it is the most secure way.
Government capital
Most national governments have startup capital programs to fund small businesses. It is an excellent opportunity to increase the capital and branch out your business. You have to submit your business plan, details, and some legal documents. Once your project gets accepted, you receive surplus capital to grow your business. It is a great option to explore if you have already started your business with low investment capital and are looking for opportunities to expand it.
Final verdict
Sometimes a business takes years to become highly profitable, and sometimes not even a few months. Patience and making the right decisions to grow your business are crucial. However, what matters the most is mustering up the courage to take the first step. Many people start their business with not even a single penny in their pocket. If you are in the same position, look at the steps above to raise capital for your business.
Photo Credit: stock photo