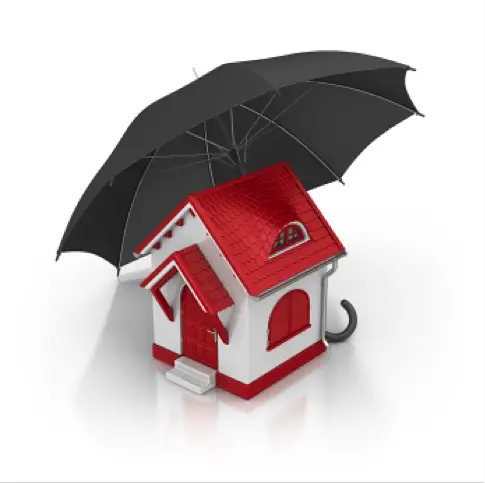 Imagine the worst-case scenario. You return from work one crazy day to discover that your home burned to the ground, and nothing was spared. And while your house may not burn to the ground, many other factors can make a house unlivable, or severely damage it.
This is where home insurance comes in.
Home insurance, also known as homeowner insurance, is a kind of property insurance that covers a private residence. It seeks to cover losses that affect a person's home and the contents of the home; in short, it provides financial protection against disasters that affect the home.
You may be surprised to find out that not every homeowner has home insurance in place. CoreLogic's Residential Cost Handbook reports that about 64% of American homeowners don't have enough insurance for their property, leaving them financially vulnerable to any damage that may take them by surprise.
With that in mind, here are the steps you should take if you want to get the best home insurance deal for your property:
Define How Much You Want to Spend
While some people can afford more expensive, high-end insurance policies, others may not be able to do this. The first step to getting a good insurance deal for your home is defining how much you want to spend on insurance.
Note, however, that your budget must be reasonable. Business Insider reports that, on average, homeowners insurance premium in America is about $1015 per year. You may often find home insurance companies that may be willing to sell home insurance for cheaper amounts. But keep in mind that home insurance policy prices are affected by external factors like the home's value, location of the property, and the estimated cost of rebuilding the house.
Scout for a Good Insurer
You may have the perfect amount of money to spend on home insurance and a good mind to insure your property. However, if you don't transact with a good insurer, you might have just as well wasted your time and resources. An easy way to spot a good home insurer is by looking at the work they've done in the past; you can do this by looking at online testimonials from previous policy holders.
Purchase the Right Amount
Many people who end up purchasing home insurance are either underinsured, or end up buying too much insurance for their homes. So when you're about to purchase home insurance, your insurer should first have a look at the property you want to insure before giving you a quotation about the amount you'd be spending on insurance.
Focus on buying enough to cover the cost of labor and materials required to rebuild the house if anything should happen. This is known as the replacement cost, and most times, your insurance agent can help you figure out this amount.
Ensure Your Assets are Fully Covered
Sometimes, you may need to purchase insurance policy add-ons, which means you may have to spend more money on insurance. However, these add-ons have their role to play and would come in handy when the needs arise. Some add-ons to consider purchasing include:
Inflation protection. This fortifies your home insurance policy with an extra feature known as "inflation guard." With this, your insurance coverage is automatically raised to reflect annual increases in the cost of building, and you don't have to cover these increasing costs.
Contents replacement cost. When purchasing this, you'd have to make a video documentary of your home (showing all the contents) and store this in a safe location. With this add-on, your insurer covers the cost of replacing the contents of your house when there's theft or damage to them.
Sewer backup. This covers the cost of damages incurred when a municipal line failure or the growth of tree roots causes sewage to flow back to your house.
There are many other home insurance add-ons you can include to ensure that unforeseen circumstances don't catch you off guard; your insurance agent can give you the full list.
Consider Flood Insurance
Most flood policies in America are underwritten by the National Flood Insurance Program (NFIP), a US Government-sponsored program. The NFIP policy insures houses for up to $250,000 and contents for up to $100,000. The average cost of flood insurance is $797 in high-risk areas.
The Bottom Line
Home insurance is an important factor everyone needs to consider if they want to avoid excessive repair costs and even lawsuits. When seeking a home insurance agency that's reliable, affordable, and takes the heavy lifting off your shoulders, you may want to consider a company such as Assurance. In fact, to date, over 1400 people found a home insurance policy from Assurance.
Photo Credit: stock photo