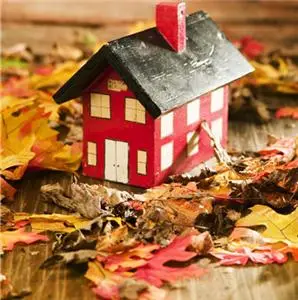 When you look at the real estate market today, you probably notice that buyers are clamoring over each other to buy properties, and sellers are getting well over the asking price. And although the summer of 2021 frenzy cooled down a bit, buyers are still on the hunt for a good deal to take advantage of the low interest rates from mortgage lenders.
Lower interest rates from mortgage companies mean that buyers can afford more house for the same amount of money at other times. Given that you'll likely pay a higher price for a home than you would have in years past, you might wonder if there's a benefit to buying real estate at all in today's competitive market.
To help you decide, here are a few reasons you might want to purchase a prime piece of real estate for yourself:
Diversifying Your Portfolio
If you want to grow your money to build long-term wealth, you'll have to develop an investment portfolio. You might consider investing in the stock market, mutual funds, or digital currencies like bitcoin.
But all of those places you place your cash heavily depend on the same factors that make them rise and fall. Although you can invest in different market sectors to lessen your risk of loss, another option is to take some of your money and invest it in real estate. Property values tend to appreciate over time that should net you equity as your mortgage balance decreases.
So, if you're wondering about the difference between renting vs. owning a home, growing equity is a good reason to buy. With renting, you aren't accumulating wealth over time.
Current Interest Rates
Just because it's a competitive market doesn't mean you can't find a great deal in real estate. After all, interest rates rarely reach the current low levels, so if you find an opportunity to buy, you'll pay less not only monthly but over the life of the loan.
Although interest rates are attractive right now and sellers are fetching higher prices, the housing market is showing signs of slowing down. That means houses are sitting a bit longer and not experiencing the bidding wars as often as they were just a few short months ago. This fact ups your chances of securing a deal at a reasonable price and locking in a good rate before it rises again.
And finding a good deal on a real estate platform doesn't necessarily mean you have to move either. You could use the property to rent and have someone else pay down your mortgage while you build equity.
Hedging Your Bets
As inflation continues to rise, you might wonder if there's something you can do to counteract the hit to your bottom line. The good news is that real estate appreciation tends to run alongside inflation.
So, investing in a property while the market is competitive and inflation is going up means you could see significant gains in equity. So, while the dollars in your bank account are suffering due to the higher prices of most things you buy, your real estate is likely offsetting your excess necessary spending.
Shop Around and Look Forward
Investing in the real estate market under any conditions takes not only skill and patience but may also require professional help for effective navigation. That's especially true in a market where there are more buyers than there are properties available.
But if you can work with a realtor and find a deal that seems reasonable to you, real estate can be of great benefit to your overall net worth in the short and long term.
Photo Credit: MarkMoz12