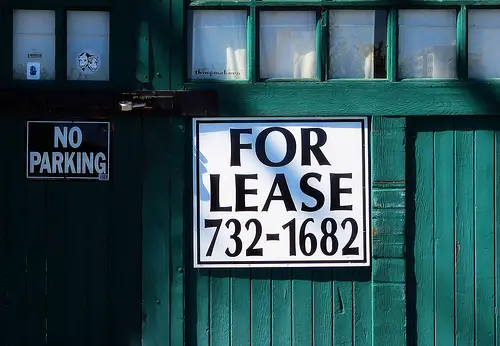 The other day the Honeybee and I were watching the two-millionth episode of House Hunters when the featured owners of a condo who were trying to sell their place got some chilling news from their real estate agent: First, their outdated kitchen's Formica countertops and avocado green appliances were a real turnoff for today's home buyers. Second — and even worse — their home was built on land subject to something called an emphyteutic lease.
Of course, I had no idea what the heck an emphyteutic lease was, but I knew it couldn't be good because I was fairly certain my Aunt Edna was once diagnosed with a severe case of emphyteusis. If I remember correctly, it was finally brought under control only after several aggressive courses of antibiotics. But I digress.
As soon as the Honeybee heard the word "emphyteutic," she quickly spoke up. "My God, Len, did you hear that?"
"Sure did," I said. "We can only pray that those poor people have decent health insurance."
Then I caved in and admitted that I had absolutely no idea what an emphyteutic lease was.
So just what is an emphyteutic lease?
Well … it turns out that emphyteutic leases are generally used when a cash-strapped property holder wants to increase the value of his asset without actually having to spend the money to do so.
Generally speaking, in an emphyteutic lease, the owner leases land or property to the lessee for a period of up to 99 years. But unlike a conventional lease, the lessee agrees, over the period of the lease, to add construction or improvements to the property so as to increase its value at the end of the lease period. The lessee often benefits from such an arrangement by getting a reduced rent — the big drawback, however, is the property and all of its improvements revert to the lessor at the end of the emphyteutic lease period!
Think about the consequences of that for a moment.
If you've got a long time horizon before the lease expires, an emphyteutic lease could be a pretty good deal. After all, if you'll be 127-years-old when the lease finally expires, who cares? But what if the lease expires sometime before you expect to finally kick the bucket?
Remember, the condo on House Hunters (then again, maybe it was Buy Me!) was built on land that was subject to an emphyteutic lease. Here's the rub: The lease only had about 25 years to run before it expired — making any condo sale extremely difficult because it was considered an improvement whose ownership would soon be reverting to the landowner!
Even so, the sellers ultimately found a sucker buyer — although at a slightly lower price than they originally paid for it. I imagine future sales of that condo will only get tougher as the lease gets closer to its end-date.
I know what you're thinking: How do I know if I have an emphyteutic lease, or if my home is built on land subject to one?
Apparently, emphyteutic leases are only found in jurisdictions based upon Roman Law, such as Quebec and most of Latin America. And since civil law in the United States is based upon old English Common Law — emphyteutic leases in America are, thankfully, about as a rare as home buyers who crave Formica countertops.
Photo Credit: Scott Hingst
(This is an updated version of an article that was originally published on August 11, 2009)