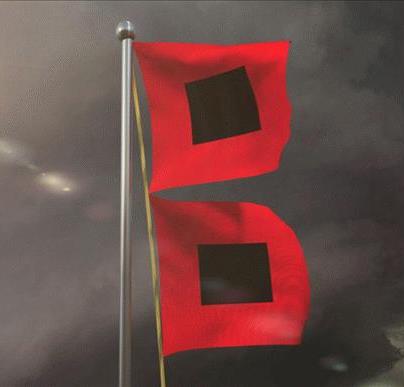 It's time to sit back, relax and enjoy a little joe …
Welcome to another rousing edition of Black Coffee, your off-beat weekly round-up of what's been going on in the world of money and personal finance.
I hope everybody had a terrific week. With the hardest part of it over, let's get right to this week's commentary …
An honest man is one who knows that he can't consume more than he has produced.
— Ayn Rand
O speculators about perpetual motion! How many vain chimeras have you created in the like quest? Go and take your place with the seekers after gold.
— Leonardo da Vinci
Credits and Debits
Credit: Did you see this? While some companies such as Tesla are diversifying into bitcoin, data analytics software company Palantir is betting on gold. How committed to the yellow metal are they? Well … if last month is any indication, Palantir bought $50 million in gold bars. I'd say that's pretty committed.
Debit: In other news … Don't look now, but the S&P 500 actually had a down week. No, really. At Friday's closing bell, it was actually 0.6% lower than the week before. Apparently, the Fed put an intern in charge while its A-team was enjoying a little R&R in the Hamptons. But I'm sure that won't happen again …
Credit: On the other hand, the S&P 500 has had positive returns for six straight months. But as investment advisor Lance Roberts noted last week, "Such streaks are rare; and when they do occur, they're usually met by a month, or more, of negative returns." I hear ya. As a dedicated owner of more than a few gold and silver mining company stocks, I know all about long monthly streaks of seemingly never-ending negative returns.
Debit: Speaking of streaks, June saw China dump US Treasuries for the fourth consecutive month. In fact, over the last two months alone, China sold more than $34 billion in Treasuries — that happens to be the biggest 60-day dump since 2016. This doesn't come as much of a surprise to those who are paying attention, as there has been a worldwide shift in global reserves from Treasuries to gold going on since 2018.
Credit: Of course, there's a reason why nations now prefer gold to paper. Deutsche Bank's strategist Jim Reid says, "for 50 years we've milked the flexibility of fiat currency to kick many cans down the road," noting that the Global Financial Crisis was the limit to how much debt the free market could handle. Since then, central banks have kept the monetary system on life support via the printing press. "But can we continue to do so?" asks Reid. Short answer: no. Long answer: Hell no.
Credit: Just how flexible is fiat currency? It's so, um, flexible that financial analyst John Mauldin warns that, "We're in the process of passing a ($1 trillion) infrastructure bill, with (another) spending bill coming down the pike that is five times larger than that. It's possible we could end up with a $7 trillion deficit this year — or 30% of GDP." Sheesh. For God's sake, relax, John. With a little creative accounting, I'm sure the boys in the Congressional Budget Office will make the final numbers look absolutely fabulous:
Credit: Economic reporter Michael Snyder is convinced both fiscal and monetary policy have become detached from reality. "It's utter madness," he says, "but at this point there's nobody to stop them. We are all passengers on a highway to Weimar, and those who have their hands on the wheel have gone completely nuts." Uh huh. And if you think that's nuts, what do you call Texas Rangers' third baseman Brock Holt trying his hand as an emergency pitcher last week?
Debit: Snyder thinks he knows where this is heading — and it's hard to argue with him: "Congress is going to pass wild spending package after wild spending package, and the Fed is going to keep pumping billions upon billions of fresh dollars into the financial system. This is the greatest financial bubble in the history of the world, and it will be fascinating to watch how long it can last before it finally implodes." Hmm. I guess "fascinating" is one way to put it.
Debit: In the meantime, US food stamp benefits are set to increase more than 25% from pre-pandemic levels for 42 million people enrolled in the program — that's the biggest increase ever. Average monthly benefits will rise $36 per person, to $157 per month. As for those of you who don't have an EBT card in their wallet, you still get something too: higher food prices that will inevitably come from this inflationary policy.
Debit: By the way, it's not just EBT card holders who are getting double-digit raises; the political class is being taken care of too. Congressional staffers just received a 15% pay raise; for those counting at home, that means the top House staffers are earning $199,300 annually. Heh. I'll bet most Social Security recipients who have been losing ground to inflation for more than a decade and struggling to make ends meet are applauding that decision. Or not.
Credit: Now you know why the inimitable MN Gordon recently reminded us that, "Big government statists despise gold backed currency because it limits their reach." Indeed. But just how much do they hate the yellow metal? Mr. Gordon says so much so that, "as the lowlifes in Washington destroy the dollar, new crackpot schemes will be rolled out like government-issued digital dollars that track and influence when and how you spend your money. Desperate measures of a desperate political class." All true. But there's an even bigger reason why those scumbags hate gold: It exposes their fraud …
By the Numbers
The US government isn't the only entity saddled with a seemingly intractable massive debt problem — American households are too:
$15,000,000,000,000 Total personal debt now held by all Americans.
$313,000,000,000 Amount of debt US households accrued in the last quarter.
2.1% Increase in US household debt from the previous quarter.
7.5 The number of years since US household debt last increased more than 2% in a single quarter.
44% Percentage of outstanding mortgage balances in the US that were originated in just the last four quarters.
0.5% Percentage of all US mortgages that are now 90 days or more past due — that's an all-time high.
Source: CNBC
The Question of the Week
 Loading ...
Last Week's Poll Result
Who has been the biggest influence regarding how you manage your personal finances?
Somebody else (47%)
Father (23%)
Mother (19%)
A friend or other relative (10%)
Sibling (1%)
More than 2100 Len Penzo dot Com readers answered last week's poll question and it turns out that, almost half of them say the their financial management habits were influenced by somebody other than a friend or family member. Interesting. And among those who say their primary influence was a parent, dear old Dad made more impressions than Mom — but not by much.
If you have a question you'd like to see featured here, please send it to me at Len@LenPenzo.com and be sure to put "Question of the Week" in the subject line.
Useless News: Traffic Stop
An Amish lady driving her horse and buggy on the local thoroughfare got pulled over by a traffic cop.
"I'm not going to cite you," said the officer. "I just wanted to warn you that the reflector on the back of your buggy is broken and it could be dangerous."
"I thank thee," replied the Amish lady. "I shall have my husband repair it as soon as I return home."
"Also," said the officer, "I noticed that one of the reins to your horse is wrapped around his testicles. Some people might consider this cruelty to animals so you should have your husband check that too."
"Again I thank thee. I shall have my husband check this when I get home."
True to her word, when the Amish lady got home, she told her husband about the broken reflector; he said he would put a new one on immediately.
"Also," said the Amish woman, "the policeman said there was something wrong with the emergency brake."
(h/t: Dr. Jerome)
More Useless News
Psst. Hey … I have 15 followers at Gab — which is the same number of followers I had last month. My goal is to get to 20 followers by the end of the year. Come on, people … Let's make this happen!
Yet More Useless News
Here are the top — and bottom — five Canadian provinces and territories in terms of the average number of pages viewed per visit here at Len Penzo dot Com over the past 30 days:
1. Prince Edward Island (1.95 pages/visit)
2. New Brunswick (1.92)
3. Saskatchewan (1.86)
4. British Columbia (1.81)
5. Alberta (1.67)
9. Manitoba (1.46)
10. Newfoundland & Labrador (1.42)
11. Nova Scotia (1.33)
12. Ontario (1.21)
13. Nunavut (1.00)
Whether you happen to enjoy what you're reading (like those crazy canucks on Prince Edward Island, eh) — or not (ahem, all you hosers living on the frozen Nunavut tundra) — please don't forget to:
1. Click on that Like button in the sidebar to your right and become a fan of Len Penzo dot Com on Facebook!
2. Make sure you follow me on my new favorite quick-chat site, Gab — oh yeah, and Parler too! Of course, you can always follow me on Twitter too. Just be careful what you say there.
3. Subscribe via email too!
And last, but not least …
4. Please support this website by patronizing my sponsors!
Thank you!!!! 😊
Letters, I Get Letters
Every week I feature the most interesting question or comment — assuming I get one, that is. And folks who are lucky enough to have the only question in the mailbag get their letter highlighted here whether it's interesting or not! You can reach me at: Len@LenPenzo.com
Although it is admittedly getting harder to do with each passing day, Kyle joined the long line of people I've annoyed with my article explaining why it's your own fault if you can't live today on $45,000 annually:
You're out of your mind, guy.
Well … if that's true, then sanity is overrated.
If you enjoyed this, please forward it to your friends and family. I'm Len Penzo and I approved this message.
Photo Credit: stock photo