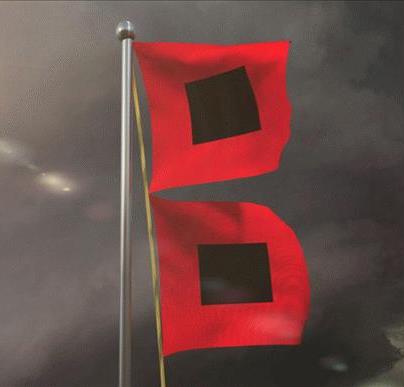 It's time to sit back, relax and enjoy a little joe …
Welcome to another rousing edition of Black Coffee, your off-beat weekly round-up of what's been going on in the world of money and personal finance.
Election Day is almost here and I need to cast my ballot, so let's get right to this week's commentary …
In the short run, the market is a voting machine — but in the long run it's a weighing machine.
— Benjamin Graham
Gold would have value if for no other reason than that it enables a citizen to fashion his financial escape from the state.
— William F. Rickenbacker
Credits and Debits
Credit: Did you see this? Just one quarter after the US economy collapsed by a record 31.4% annualized, this week the government reported that US GDP rebounded by a similarly record high 33.1% in Q3 that's the biggest annualized increase in history. That is impressive — but it still doesn't count as a full V-recovery. At least from a purely mathematical perspective.
Credit: For those of you counting at home, the surge in growth was primarily driven by personal spending, which climbed an annualized 40.7% — that's also a record. But wait … there's more! Business investment and housing also posted strong increases too. And if you believe stock market investors, business prospects are good for video chat company, Zoom. On second thought, maybe they're too good …
Markets arent rational

They are bipolar .. extreme over and undervaluation to be found https://t.co/F5RplXinGo

Willem Middelkoop (@wmiddelkoop) October 30, 2020
Debit: On the other hand, last quarter's fantastic GDP performance numbers should be put in context; to be fair, on a year-over-year basis the rebound wasn't nearly as impressive. In fact, as foreshadowed here a couple of weeks ago, the US economy is still showing a 2.9% decline compared to 2019, and 3.5% below its pre-pandemic peak — and that's despite a massive multi-trillion dollar stimulus injection.
Debit: Speaking of stimulus packages, you can bet that Congress has another $2 trillion is on tap for 2021. Needless to say, that will be put on the same national credit card, just like this year's multi-trillion-dollar rescue package was. Unfortunately, that kind of reckless spending is why the dollar has lost more than 96% of its purchasing power since 1913. I know … and you thought this was scary:
Credit: As MN Gordon observes, "How much longer this dollar corruption can continue is uncertain. But there are limits. For example, how much bread can be added to a meatloaf before it's fully corrupted? How many printing press dollars can be added to the economy before they're rejected as payment by foreign trade partners?" Psst … hey, Mr. Gordon — call me. I've made more than a few corrupt meatloaves over the years.
Credit: You can bet America's soaring debt load is a big reason why macroeconomist Jim Rickards believes, "A dollar collapse has already begun and the need for a new monetary order is now emerging. I believe it will involve gold. The only question is whether it will be an orderly process resulting from a new monetary conference, or a chaotic one." For everyone's sake, let's hope it is the former. Sadly, I think it will be the latter.
Exponentially-growing debt running headlong into Moores Law & its exponential deflation will likely NOT be resolved in linear fashion – the resulting reset, when it comes, will be spectacular to behold. @JeffBooth pic.twitter.com/2o6s13N90A

Luke Gromen (@LukeGromen) October 29, 2020
Credit: Market analyst Jeff Clark agrees with Rickards, predicting that the big winner on election day will be the yellow metal: "Gold wins if there is uncertainty. Gold wins if there's social unrest. Gold wins if the results are contested and drag out. And gold wins if massive fiscal stimulus is enacted" — which is likely to happen regardless of who wins the election. Great. But I'd sure feel a heck of a lot better if this guy wasn't so wishy-washy.
Credit: By the way, Charles Hugh Smith says an economic collapse is also likely to happen next year regardless of which team is in power. In fact, Smith warns that the risk of systemic collapse is far higher than most people believe due to things like recency bias and "the perceived godlike powers" of the Fed. Smith says, "It's the equivalent of flying blind at 5000 feet without radar and through thick fog, into the Rockies." Uh huh. Or trying to fly a half-scale radio-controlled turbo jet made out of wood and glue:
Debit: Remember, both gold and silver have acted as proven wealth insurance from monetary system collapse for thousands of years. Let's just hope that our politicians don't repeat the same crime against its citizens that FDR committed in 1933, during the middle of the Great Depression, when he signed an unlawful Executive Order that ordered Americans to surrender their gold coins and bullion.
Credit: So … could a similar prohibition on cash be in the cards? Well .. there are rumblings that the Fed is planning to mint a digital cryptocoin that will initially be used to pay federal and state employees, before cash — and its inherent privacy — is banned forever. Entrepreneur Paige Donner says "the only uncertainty is the time frame" — but she suggests a Biden presidency will significantly speed up the process. At least we won't have to wait long to find out.
Ah, who am I kidding.
We already know whos really in charge. pic.twitter.com/5lrEkPvG9j

Sven Henrich (@NorthmanTrader) October 29, 2020
By the Numbers
Here are the states with the five highest and lowest average credit scores in 2020:
50 Mississippi (average credit score: 657)
49 Alabama (662)
48 Louisiana (664)
47 Texas (669)
46 Georgia (670)
5 South Dakota (707)
4 North Dakota (709)
3 Washington (709)
2 Hawaii (709)
1 Minnesota (720)
Source: Wallet Hub
The Question of the Week
 Loading ...
Last Week's Poll Results
How many kids are you expecting this year for Halloween?
Less than 25 (65%)
25 – 100 (27%)
More than 100 (9%)
More than 1900 Len Penzo dot Com readers responded to this week's poll and it turns out that 1 in 11 of them are actually expecting more than 100 kids this Halloween. Wow! Not too shabby. I haven't seen more than 100 kids at my front door in quite a few years.
If you have a question you'd like me to ask the readers here, send it to me at Len@LenPenzo.com — and be sure to put "Question of the Week" in the subject line.
Useless News: Master and Servant

An English landowner and his Irish manservant ran into each other in hell one day.
"My lord!" the Irishman exclaimed, "What are you doing here?"
The landowner sighed. "I'm here because I lied, cheated, and stole to pay the debts run up by that playboy son of mine. But you were a faithful, loyal servant. So why are you here?"
"For fathering that playboy son of yours," the Irishman replied.
(h/t: Susan)
More Useless News
Hey, while you're here, please don't forget to:
1. Click on that Like button in the sidebar to your right and become a fan of Len Penzo dot Com on Facebook!
2. Make sure you follow me on Twitter — oh, and Parler too!
3. Subscribe via email too!
And last, but not least …
4. Please support this website by patronizing my sponsors! 😃
Thank you!!!!
Letters, I Get Letters
Every week I feature the most interesting question or comment — assuming I get one, that is. And folks who are lucky enough to have the only question in the mailbag get their letter highlighted here whether it's interesting or not! You can reach out to me at: Len@LenPenzo.com
After reading this week's article highlighting 8 Store Brand Items That Are Superior to Their Name Brand Twins, Kathy offered this tip:
I refuse to go generic on toilet paper.
You can pooh-pooh the generic TP all you want, Kathy, but it's great for your bottom … line.
If you enjoyed this, please forward it to your friends and family. I'm Len Penzo and I approved this message.
Photo Credit: stock photo