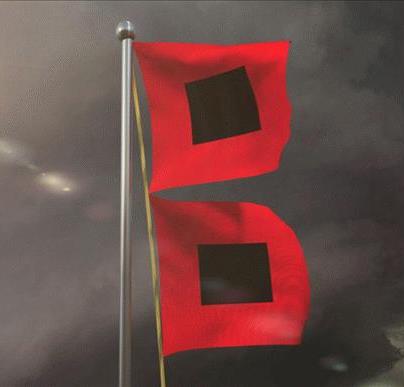 It's time to sit back, relax and enjoy a little joe …
Welcome to another rousing edition of Black Coffee, your off-beat weekly round-up of what's been going on in the world of money and personal finance.
For as bad as the state of the economy and the monetary system that supports it is at this very moment in time, the real trials still lie before us. Sadly, I know most people have absolutely no idea about the financial challenges that almost everyone will be forced to confront in the coming months — if not years.
If, before every action, we were to begin by weighing the consequences; first the immediate consequences, then the probable, then the possible, then the imaginable ones, we should never move beyond the point where our first thought brought us to a halt.
— Jose Saramago
Cheer up; the worst is yet to come!
— Mark Twain
Credits and Debits
Debit: Did you see this? According to Gallup, nearly one in three Americans have experienced a temporary layoff, permanent job loss, reduction in hours, or reduction of income as a result of the COVID-19 shut down, and 18% have experienced more than one of these disruptions. Sadly, the real economic impacts of crippling the economy for a virus with a death rate essentially equivalent to the flu haven't been felt yet — and won't be for months.
Credit: If there is any good news at all, it's that the malaise has resulted in lower US fuel prices. In fact, gasoline is selling at its lowest price in a decade — and in some cases, even longer. Right now, Oklahoma stations have the cheapest average gas prices at $1.35 per gallon, with Wisconsin not far behind. Not surprisingly, Hawaii and the People's Socialist Utopia of California are bringing up the rear at $3.06 and $2.74, respectively.
Credit: Of course, those low fuel prices are, as the following chart shows, due to the breathtaking plunge in US oil consumption. It turns out that shutting down the economy — not just nationally, but around the world — has led to a global oil supply glut; so much so that the entire planet is suddenly having trouble finding places to store the world's excess crude. Imagine that.
Debit: And while everyone loves low gas prices, there's a looming downside too: The entire oil production industry is shutting down. After all, why should they stay in business if they have to pay buyers to hold the oil they're producing? Again, while everything seems fine now, the ramifications of stalled production and the ensuing lost jobs won't be felt for months, which is why Shell Oil cut its dividend to shareholders this week — for the first time since World War II. Hey … speaking of lost jobs:
Debit: On a related note, thanks to the widespread coronavirus shutdown, falling quarterly earnings almost certainly mean equities' forward P/E ratios are higher now than they were before the market crash began in late February. No, really. See for yourself:
Debit: Unfortunately, the apparent financial damage that has been inflicted on the public by panicked local politicians has reached stunning proportions. How bad is it? Well … it's almost impossible to believe, but 42% of San Diego's population reportedly turned to food banks last month, which begs the question: What will things look like when the ramifications of shutting down the economy that are still to come take hold later this year? Just don't expect a good answer from these folks …
Debit: You can bet the state politicians who have ordered businesses to close indefinitely are still getting their paychecks. But it won't be long before the other shoe finally drops: As business activity grinds to a halt and consumers stay home, the two biggest sources of revenue for most states — sales and personal income taxes — have fallen off a cliff. At some point, those pols will have to wake up and change their tune. Or not.
Credit: This week Egon VonGreyerz asked a salient question: "If the Fed really believes that they're solving all problems by printing money, then why not print the annual GDP? But why then stop at $21 trillion which is the current GDP? Why not print $43 trillion to double the standard of living. Or why not go to $100 trillion so everyone can really get wealthy?" If only it were that easy …
Debit: This week Bloomberg said the Fed must do more to limit "the recession" (sic) and speed the recovery by "extending QE, easing credit to troubled businesses, and making a long-term commitment to 0% rates." Curiously, they overlooked other alternatives with even better odds of success such as: minting a quadrillion-dollar coin; starting a GoFundMe campaign to retire the debt; and burying chicken entrails under the Eccles building.
Credit: The truth is, the only solution is a monetary reset because, as Sven Henrich stated this week, "the system is completely broken and can't be sustained without evermore monumental interventions by the Fed. (It's) intellectual bankruptcy." In fact, the system is so broken, price discovery is dead — as evidenced by negative oil prices, tiny Tesla with a market cap larger than every car manufacturer but Toyota, and a wicked stock market rally in the midst of an unfolding economic catastrophe:
Credit: So … with the Fed continuing to buy trillions of dollars in worthless stocks and other assets, what does that say about the value of a greenback? China knows — which is why this week they again called for the dollar to be replaced in favor of a new global reserve currency outside the control of any nation. The obvious contender is gold; regardless, a new system is coming. Soon. And when it does, US living standards will plunge. At least for a little while.
By the Numbers
Instead of regaling you with the latest unemployment figures, let's take a different route with a few cool facts about timepieces:
57 The number of complications in the world's most complicated watch, the Vacheron Constantin Ref. 57260.
2800 The total number of components in the Vacheron Constantin Ref. 57260.
102 The number of continuous years the Baselworld watch and jewelry fair has been held. Well … that is until this year, when it was canceled due to the coronavirus epidemic.
200 The minimum amount of water resistance in meters required for a watch to be considered a scuba diving watch.
12,800 The depth rating, in feet, of the Rolex Oyster Perpetual Deep Sea Sea-Dweller.
249,000,000 The number of times the balance wheel in a standard mechanical watch oscillates back and forth over the course of a year.
$17,700,000 The highest price paid for a Rolex wristwatch. The watch was actor Paul Newman's Rolex Daytona, at a Phillips auction in 2017.
30,700,000 The number of Apple smartwatches sold in 2019 worldwide.
21,100,000 The number of traditional Swiss watches exported globally in 2019. Yes, that means smartwatches are now outselling traditional watches.
Source: Yahoo!
Last Week's Poll Results
Universal basic income: good idea or bad?
Bad (76%)
I'm not sure. (19%)
Good (5%)
More than 2000 Len Penzo dot Com readers responded to last week's question and I'm happy to see that slightly more than 3 in 4 of them say it's a bad idea. As for the 19% who are still on the fence, hopefully you'll eventually come around and realize that the only people who ever benefit from currency printing are those who are closest to the spigot — and believe me, that select group doesn't include any of us.
If you have a question you'd like me to ask the readers here, send it to me at Len@LenPenzo.com and be sure to put "Question of the Week" in the subject line.
The Question of the Week
Loading ...
Useless News: Tennis Anyone?
While in the park one morning, a handsome jogger found a brand new tennis ball laying on the ground. So he stopped and, seeing nobody nearby who it might belong to, decided to slip it into the pocket of his shorts.
Later on, near the end of his run, he stopped at a pedestrian crossing, waiting for the light to change. A blonde woman standing next to him eyed the large bulge in his shorts.
"What's that?" she asked, her eyes gleaming with lust.
"Tennis ball," came the breathless reply.
"Oh," said the blonde sympathetically, "that must be painful. I had tennis elbow once."
(h/t: Cowpoke)
This Week's Sponsor: Get the Best Insurance Rates with Gabi!
Gabi is a full-service, online advisor who compares all your insurance options to find you the right policy. Best of all, Gabi gets 7 out of 10 clients lower premiums! So what are you waiting for? Get an instant quote with Gabi and save up to $720 annually!
Hey, while you're here, please don't forget to:
1. Click on that Like button in the sidebar to your right and become a fan of Len Penzo dot Com on Facebook!
2. Make sure you follow me on Twitter!
3. Subscribe via email too!
And last, but not least …
4. Please support this website by patronizing my sponsors!
Thank you!!!! 😊
Letters, I Get Letters
Every week I feature the most interesting question or comment … assuming I get one, that is. And folks who are lucky enough to have the only question in the mailbag get their letter highlighted here whether it's interesting or not! You can reach out to me at: Len@LenPenzo.com
After reading my article explaining why everyone should be able to make ends meet on an annual salary of $45,000, Kim sent this message to the Len Penzo dot Com Complaint Department:
You are a pretentious ass.
Maybe so, Kim — but at least I'm a pretentious ass who speaks the truth.
If you enjoyed this, please forward it to your friends and family. I'm Len Penzo and I approved this message.
Photo Credit: public domain