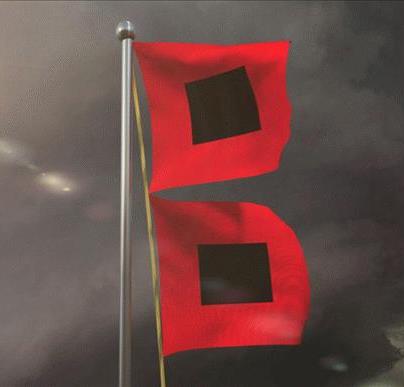 It's time to sit back, relax and enjoy a little joe …
Welcome to another rousing edition of Black Coffee, your off-beat weekly round-up of what's been going on in the world of money and personal finance.
And the financial crisis rages on, so let's get right to this week's commentary …
Modern Monetary Theory (MMT) is to economics what astrology is to astronomy, alchemy is to chemistry, and quackery is to medicine.
— Markus Krall
We abandoned free market principles to save the free market system.
— George W. Bush (16 Dec. 2008)
Credits and Debits
Debit: Did you see this? Chicago Mayor Lori Lightfoot issued an executive order this week allowing illegal immigrants in the city, regardless of birth country or current citizenship status, access to municipal relief funds amid the coronavirus pandemic. Unbelievable.
Debit: Meanwhile, thanks to all of the sage politicians and government healthcare bureaucrats whose edicts have crippled the economy in response to the coronavirus, 17 million Americans have lost their jobs — in the past three weeks alone. I know; but it was sooooo worth it. As of Thursday, only 1132 jobs have been lost for every COVID-19 death. (Psst. I hope the dripping sarcasm was obvious.)
Debit: What's truly frightening is the true economic damage we'll all be facing — regardless of whether or not we lose our jobs — is just getting started. For example, just 69% of US tenants paid any rent during the first week in April; compare that to last year when 81% covered their rent for the same week in March and 82% in April 2019. You're fooling yourself if you think the effects of those missed payments won't eventually affect the broader economy; that pain hasn't even started yet.
Debit: And it's not just renters — as of April 1st, the total number of US mortgages in forbearance grew to 2.66%. To put that in perspective, last month the rate was just 0.25% — that's a 1064% increase. No, no … I didn't forget a decimal point. By the way, this is only going to get worse too — which is why bankers and mortgage lenders all across the country are shaking in their fancy Italian shoes. As they should. And so should you — even if you don't own a pair.
Have you noticed?
The skies no longer have jet trails. pic.twitter.com/xTN1gRiPBm

Sven Henrich (@NorthmanTrader) April 10, 2020
Debit: In light of all this, it shouldn't surprise anyone that this week the Fed announced a hard-to-understand plan to buy $625 billion worth of bonds per week into the foreseeable future (read: permanently). Hey! Here's a fun fact: At that rate, the Fed will own two-thirds of the Treasury market in a year. Yeah, just 67% of the deepest and most liquid bond market in the world. So … who else still believes the United States is a bastion of free and fair markets?
Debit: Of course, our dollar-based fiat monetary system requires ever-expanding debt to avoid imploding. Unfortunately, corporate- , student- , mortgage- and household-debt are all at their effective limits — especially since the Fed has reached its limit in affecting the economy via interest rate manipulation. This means all that's left is expansion of government debt — a limit the Fed will never have to worry about because it can do this:
Debit: With that in mind, its not surprising that foreign holders of US Treasuries dumped more than $100 billion of the American bonds in the three weeks leading up to March 25th — that is on course for the biggest monthly exodus on record. Imagine that.
Credit: As Alexander Deluce notes, "The continuous fire sale of US Treasuries is the Fed's worst nightmare because, if it gets out of control, interest rates would skyrocket and the dollar would completely collapse on foreign exchange markets." Well … the Fed may want to start getting used to scary stories, because a fire sale is not a matter of "if" … rather, it's "when."
Debit: On Thursday, the Fed announced "there is no limit to what they can do" — so they're buying any and all junk bonds, dubious corporate and municipal debt, and any other financial garbage that nobody wants. In fact, they're buying everything now except stocks — but even that day is coming soon. That's not capitalism; it's socialism for Wall Street. Unfortunately, the mainstream financial media defends it anyway. Here's Exhibit A:
The U.S. shouldnt bail out billionaires and hedge funds during the coronavirus pandemic, Social Capital CEO Chamath Palihapitiya says. Who cares? Let them get wiped out. https://t.co/dIbizumtqG pic.twitter.com/u8BSVvr0B1

CNBC (@CNBC) April 9, 2020
Credit: The Fed's latest moves make it easy to see why asset manager Robert L. Rodriguez is warning that, "The perversion and conversion to a dystopian economic system is complete. With the Fed's unlimited QE, multi-trillion stimulus package, and willingness to buy or support almost anything, this is the end of the capital markets as we've known them. We've entered MMT, where there's no escape." Uh oh.
Credit: For his part, macroeconomist Alasdair Macleod soberly notes that the masses are "about to learn what less sophisticated people never unlearned: There's a difference between a world that's accustomed to ever-increasing public debt to provide for their welfare, and one where the state provides little or no welfare and people must save to provide for their own and their families future."
Debit: The bottom line is that the Fed's printing press is stuck in overdrive for a very simple reason: The global debt-based fiat-dollar monetary system has reached the end of its useful life, as evidenced by the outright manipulation and corruption now required to keep the system going. So although the "Almighty Dollar" is running on empty, that won't stop the Fed from running on, well … MMT for as long as they can:
Credit: The sooner we pull the plug on the current system and replace it with an honest monetary system based on gold, the sooner we can return to a time when the US was flush with high-paying manufacturing jobs, and Americans could support a family on a single income — even without a college degree. Yes, the transition will be painful — but if we don't, the economic decline will continue until we have no choice anyway. So why prolong the agony?
Last Week's Poll Result
What will you do with your stimulus check?
Save it. (56%)
Pay down debt. (21%)
Spend it. (13%)
I'm not getting a check. (10%)
More than 1800 Len Penzo dot Com readers responded to last week's question and it turns out that, among those who are getting a check, almost 9 in 10 say they're either going to save it, or use it to pay down debt. Ironically, that's bad news for the Fed — who is hoping those checks will be spent to stimulate economic activity and/or keep asset prices artificially elevated. In fact, if the Fed had its way, they would prefer nobody use their checks to pay down debt, as doing so actually destroys dollars — something the Fed is desperately trying to stave off at the moment. Of course, that's because monetary deflation is like kryptonite to our fraudulent debt-based monetary system.
By the way, this week's question was suggested by reader Frank. If you have a question you'd like me to ask the readers here, send it to me at Len@LenPenzo.com and be sure to put "Question of the Week" in the subject line.
The Question of the Week
Loading ...
By the Numbers
Thanks to the coronavirus panic, toilet paper producers are on a, er … roll. In fact, US toilet paper sales jumped 60% last month, compared to March 2019. Here's how America's rise in March TP sales compares to the year-over-year increases of other select countries:
0% China
14% Japan
35% Germany
51% India
80% UK
82% Spain
98% Australia
140% Italy
Source: Statista
Useless News: The Easter Dress
For the Sunday morning children's sermon ​all of the kids were invited to come forward.
One little girl was wearing a particularly pretty dress and, as she sat down, the pastor leaned over and said, "That's a very pretty dress. Is it your Easter dress?"
The little girl replied, directly into the pastor's clip-on microphone, "Yes, and my mom says it's a bitch to iron."
(h/t: RD Blakeslee)
This Week's Sponsor: File Taxes Online with H&R Block!
The tax deadline has been pushed back a few months — but if you're expecting a refund, why wait? Remember, you can file taxes from anywhere with Block by your side. H&R Block is a leading global consumer tax services provider with over 60 years of tax experience. And you can get 25% off when filing online by simply clicking on the banner below.
H&R Block makes filing your taxes easy!
Other Useless News
Here are the top — and bottom — five states in terms of the average number of pages viewed per visit here at Len Penzo dot Com over the past 30 days:
1. Minnesota (1.85 pages/visit)
2. New Mexico (1.81)
3. Arkansas (1.75)
4. Oklahoma (1.68)
5. Maine (1.66)
46. Rhode Island (1.20)
47. Iowa (1.19)
48. Montana (1.16)
49. Alaska (1.13)
50. Illinois (1.07)
Whether you happen to enjoy what you're reading (like my friends living in Minnesota, eh) — or not (ahem, Illinois) — please don't forget to:
1. Click on that Like button in the sidebar to your right and become a fan of Len Penzo dot Com on Facebook!
2. Make sure you follow me on Twitter!
3. Subscribe via email too!
And last, but not least …
4. Please support this website by patronizing my sponsors!
Thank you!!!! 😊
Letters, I Get Letters
Every week I feature the most interesting question or comment — assuming I get one, that is. And folks who are lucky enough to have the only question in the mailbag get their letter highlighted here whether it's interesting or not! You can reach out to me at: Len@LenPenzo.com
After reading this week's article explaining how people with bad credit can get an ATV loan, Frank, had this question:
"If you have shit credit, then do you really need to be spending your money on a toy?"
Note to self: If I ever have bad credit, but still want a loan to buy an ATV, stay away from the Bank of Frank.

If you enjoyed this, please forward it to your friends and family. I'm Len Penzo and I approved this message.
Photo Credit: public domain