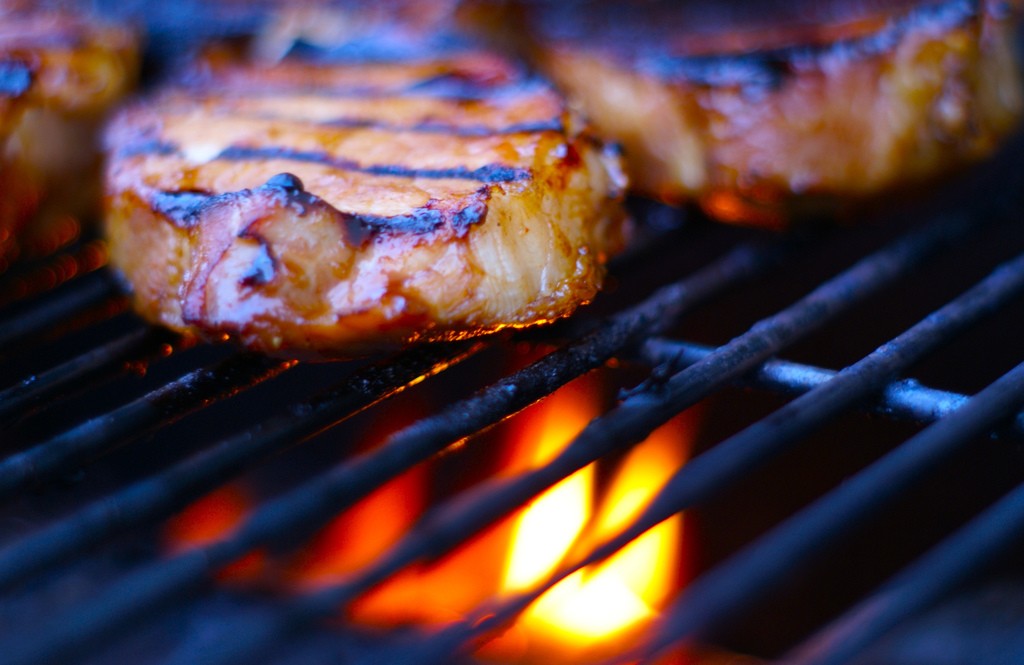 With warmer weather finally here and the recent demise of my old grill, I once again find myself considering one of the great debates of all time: Is gas or charcoal better?
When it comes to the question of grilling with propane or charcoal, hard-core grillers love to debate considerations such as cooking time, flavor, authenticity, and temperature control. However, backyard barbecue infidels like myself focus first and foremost on cost. I know. But we can always worry about whether or not propane is able to provide that authentic smoky hardwood fire flavor — with or without help from your favorite barbecue sauce — later.
From a purely financial perspective, there is a significant short-term cost difference depending on whether you choose gas or charcoal grills.
But frugal folks who are focusing on a barbecue with price as their key discriminator should consider not only the original purchase price of the grill, but also maintenance and operating costs as well.
As you will see in the following analysis, charcoal is the clear winner in the short run — but what about the long run?
Here is an overview of the three most important cost criteria:
Purchase Price. Generally speaking, when it comes to start-up costs, charcoal grills offer the lowest prices. The most basic charcoal grills can still be had today for as little as $30, however you can find high-end charcoal grills for as much as $2000.
On the other hand, gas grills are a bit more expensive; the smallest two-burner versions start around $125 for the low-end models; more-practical four burner models start at roughly $200. Of course, those who are looking to splurge can easily find fancier gas grill models for $1000 or more.
Fuel Costs. Charcoal barbecues run roughly $2.50 per cookout, assuming 40 charcoal briquettes per barbecue. However, you can save approximately 50 cents every time you barbecue by using a standard six-quart chimney starter instead of lighter fluid.
What about gas grills? Well, on average, a gallon of propane will yield three cookouts. Therefore, the typical five-gallon tank is enough for 15 cookouts. I recently filled up my 5-gallon propane tank for $15.00. Based upon that price, and assuming an average of 15 cookouts per tank, that's roughly $1.00 per cookout; it's also $1.50 cheaper per cookout than charcoal — and that can really add up over time if you grill a lot.
By the way, in case you're wondering, electric grills are cheaper on a per-cookout basis than either propane or charcoal. For the typical electric grill rated at 1600W, and assuming a cost of 16 cents per kilowatt hour for electricity, an hour-long cookout costs just 26 cents.
Maintenance Costs. The beauty of charcoal grills is that they generally require very little maintenance. Other than the grill grates that experts recommend should be replaced every one or two years, for lower end models there shouldn't be any other maintenance costs.
With gas grills, you not only have to refill the propane tank (assuming you do not have a direct connection to your home gas line), but you also have to maintain the gas connections and lines, the igniter, and grates. You also must be sure to keep the burners, igniter collector box, and drip tray clean. Oh yes, and you may need to replace the flavor briquettes if you choose to use them as well!
How much does all that stuff cost if it goes bad? It depends on what is being replaced, of course — but I recently replaced several parts on my old gas barbecue that ran me close to $90 after shipping and handling charges were applied.
The Bottom Line
For many folks, choosing a barbecue involves many different considerations. When it comes to cost effectiveness, charcoal grills tend to offer lower upfront costs than a gas grill. However, over the long run, those upfront cost savings tend to be — if you'll excuse the pun — eaten up by the higher fuel cost of charcoal. As a result, neither charcoal or gas grills can claim a definitive cost advantage over its rival.
In other words: the Great Grill Debate continues.
***
(This is an updated version of an article that was originally published on 1 May 2017.)
Photo Credit: ctaloi