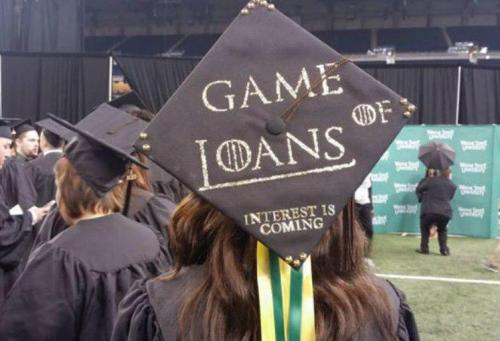 It's a rare college student nowadays who gets through a four-year degree without accumulating a significant amount of debt. Last year, the average student borrowed more than $38,000 in student loans. If you are worried about student loan debt, consider these three inventive methods for paying it off:
Consolidate Or Refinance Debts
Students who have taken out multiple loans or private loans with high-interest rates may want to consider consolidating or refinancing. Consolidating loans involves taking out a new loan to pay off two or more existing loans. This is worthwhile if the new loan offers better terms. Similarly, it's beneficial to refinance a high-interest loan if you can get a lower interest rate from a different lender. It's important to do your research and make sure you understand the terms of the new loan.
Use Extra Cash To Pay Off Your Loan Faster
If you can pay a little extra every month, you can end up saving money on interest and getting your loan paid off sooner. Try some creative ways to earn extra income and direct that income to your debt. For example, you can join the gig economy and make a few extra bucks driving your car, doing odd jobs, walking your neighbors' dogs, proofreading students' papers, or doing human intelligence tasks for Amazon's Mechanical Turk program. If you have spare time and an internet connection, you can find a nearly infinite variety of money-making opportunities online.
In addition to working odd jobs, you can also sell or rent your possessions to earn a little extra cash. If you have clothes or shoes that look good but don't quite fit, you can sell them online or at a local consignment shop. If you have a garage full of tools, consider renting them out to others on an hourly basis. Credit card rewards points can also be used to pay off a student loan. Remember that every little bit counts when you're trying to get out of debt.
Take Advantage of Student Loan Forgiveness Programs
There are several ways to get a student loan completely or at least partially cancelled. For one thing, the Public Service Loan Forgiveness program is available to individuals who work for the government or certain non-profit organizations, such as the Peace Corps and Americorps. After you've made 120 loan payments while working for that employer, the remainder of your loan can be cancelled.
There are also student loan forgiveness programs for: teachers; nurses; lawyers; doctors; veterinarians; scientific, technical, engineering and math (STEM) professionals; and members of the Armed Forces.
Finally, if you're considering moving to Kansas, be aware that the Sunflower State offers to reimburse student loan payments for qualifying residents.
The Bottom Line
The most important thing to do when faced with student debt is to attack it head-on. People who are able to pay off their loans quickly by paying more on their principal every month — or by having a portion of their loan cancelled — will soon find themselves with much more financial freedom. So do your research and be persistent because your efforts will certainly pay off.
Photo Credit: Zero Hedge