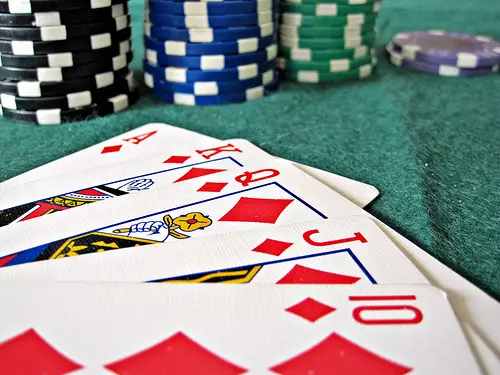 The online casino scene has skyrocketed in popularity over the past couple of years. It seems that you can't browse a website without seeing yet another ad for the latest gaming site, with all of them offering free spins, no deposit bonuses and other tempting deals.
The cynic in us is likely to view all of these with a degree of suspicion. After all, a casino, whether it is online or the strip in Las Vegas, is a business that is designed to make money. On average, every dollar that is staked must result in a payout of less than a dollar, or the casino will go out of business; that's simple economics.
So what's with these free spins and generous deposits? Are they really offering the chance to win big money without having to risk any of your own?
The thing to remember is that the online casino market is extremely competitive. These sites are all desperate for your business — which is great news for people who take their personal finances seriously — so take your time to assess the different options. Here are some questions to keep in mind:
Can you cash in your winnings?
Suppose an online casino offers a $10 bonus when you join. Naturally, you have to use that $10 to play in the casino — you can't just withdraw it and spend it on a coffee and a sandwich. But suppose you use it and get a nice win, converting it into $20. Most bonuses have a wagering requirement — this is the amount of times the bonus money has to be re-invested before you can actually withdraw it as cash. The wagering requirement is the first thing to check.
What are the payment mechanisms?
There are plenty of ways of getting money into and out of a casino account. Some use a simple bank transfer, others might use PayPal. There are even payments using phone bill mechanisms, or bitcoin casinos that use cryptocurrency wallets. The important thing is to check it is something you are comfortable with and understand what, if any, fees or commissions might be levied, and how quickly the transfers take in either direction.
Do you have to make a cash deposit to get the bonus?
Some casinos offer no-deposit bonuses — you simply sign up and they put either some money or some free spins in your account. Others require you to deposit some money of your own into the account and they will then give you a bonus — so a 100% opening bonus means that if you place $20 on your account, you will receive an additional $20 bonus. Deposit bonuses usually have less stringent wagering requirements and are often a better deal in that respect.
Advantages of No-deposit Bonuses
From a purely financial perspective, the best returns can usually be made from bonuses that match or exceed your initial deposit. However, a no-deposit bonus is a great way to check out a new online casino and try out a few games without having to invest any money of your own — and you never know, you just might hit the jackpot.
Photo Credit: Images_of_Money