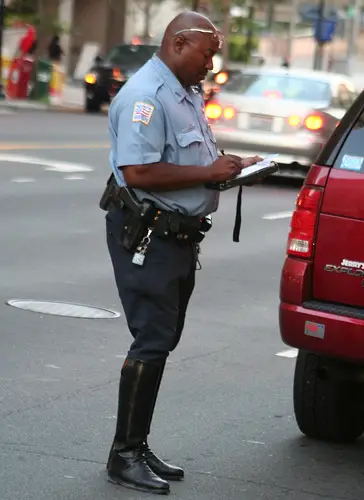 When shopping for car insurance, there are plenty of factors that affect rates including your age and gender, your car's make and model, where you live, and your coverage. Another factor is your driving history, which includes accidents and traffic tickets. Beyond being stressful, some tickets on your record can make it especially difficult to find affordable auto insurance.
Insurance premium increases depend on the type of infraction you are written-up for. Here are the top traffic tickets ranked by the amount that they'll adversely impact your auto insurance rates:
DUI first offense (rate increase: 79%)
Reckless driving (73%)
Highway racing (71%)
Speeding 30 mph over the limit (30%)
Careless driving (26%)
Texting while driving (23%)
Distracted driving (22%)
Speeding 16 to 29 mph over limit (21%)
Improper passing (20%)
Speeding (20%)
Following too close (20%)
By the way, getting an out-of-state ticket won't get you off the hook. Although many drivers believe that getting a traffic ticket while traveling in a state other than the state in which their car is insured won't affect their auto insurance rates, that is
patently false. The truth is, getting a traffic infraction in another state can impact your insurance rates just as much as tickets received in the state where you live. And if that isn't bad enough, ignoring tickets received in another state can lead to more serious consequences, including hefty fines and possibly even a suspended license.
According to QuoteWizard, you should shop around for new coverage if your insurer recently raised your rates because of a recent moving violation ticket; and this is especially true if you're considered a high risk driver based on a bad driving record. The same advice holds true if your car insurance was canceled or not renewed due to multiple infractions. The reason for this is simple: auto insurance companies have unique ways of evaluating risk — and that results in a broad range of potential rates.
If you have one or more tickets on your driving record, here are several additional tips to help ensure you're getting the lowest auto insurance rates possible:
Get quotes from at least three different insurance companies
After you've had auto coverage for at least six months, get another set of quotes; according to QuoteWizard, drivers with six months of continuous coverage typically receive lower rates
Get a copy of your driving record from your DMV and review it for errors; if there are any erroneous tickets, ask for them to be removed
After receiving your first ticket, check to see if your state has a first-time offender program that will remove the infraction from your record upon the completion of a driving safety program
The Bottom Line
Getting a ticket while driving almost always impacts your car insurance rates, but the significance differs according to the violation. While it's important to avoid breaking laws while driving, knowing just how serious a violation can be in relation to car insurance rates can help you understand how you'll need to budget for those higher rates after getting a ticket. The good news is, you can still take advantage of comparison shopping to ensure you'll end up paying the lowest rates available.
Photo Credit: Elvert Barnes