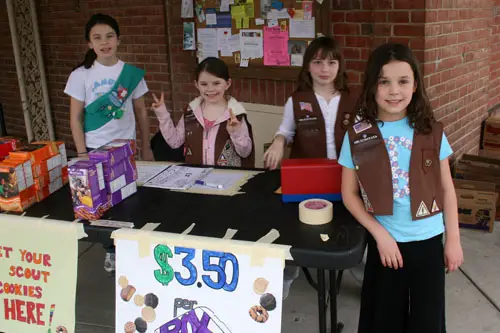 I love this time of year because the Girl Scouts in my area are out selling their cookies. Of course, that means they'll soon be knocking on my door — and I'll once again spend 10 minutes agonizing between the Thin Mints, Do-Si-Dos and Caramel deLites before finally deciding to get 'em all.
Now, with the housing market still seemingly running as hot as ever, I am reminded that most folks will spend less time reading and signing their loan documents than I do buying Girl Scout cookies.
That's a problem.
So it's no wonder that I continue to be astounded by people who say they were hoodwinked into accepting a new or refinanced mortgage with terms that ended up being, shall we say, less than favorable.
Usually, the exasperated complaints center around claims like these:
"They never told me there was going to be a prepayment penalty!"
"I wasn't informed that my adjustable rate mortgage payments could rise that much!"
"I didn't realize that the minimum monthly payment option on my option-ARM didn't cover the entire interest owed!"
"Why didn't they say this was a negative amortization loan?"
"How was I supposed to know that I could only make the minimum payments until my principal reached 110% of the original mortgage amount?"
If that sounds like you, you won't get any sympathy from me — but I do have one question: Did you read and understand all of the documents you signed? Or did you simply scan the documents for the sake of expediency?
Okay, that's two questions; but in any case, I know the answer.
Time for a reality check: Your home is probably the most expensive purchase you will ever make in your lifetime. And even if it's not, it's one of the most important purchase you will ever make with regard to your finances. That makes your mortgage papers among the most important paperwork you'll ever sign too — so why would you ever think of signing those documents without reading them in full?
Yes, there are a lot of documents. I've gone through the refinance process at least five times. The last time it took me two hours to carefully pore over 60 pages of documentation. It was all there: the promissory note, the truth in lending statement, the deed of trust, mineral rights waiver, and other papers.
Remember, the people who draw up all of those loan documents are human too — and mistakes are going to happen. So, if you don't want to end up borrowing one of those excuses I previously mentioned, make sure you follow these tips:
Do your homework. Read all of those mortgage papers a few days before you actually have to sign the papers. If you have to, read the documents in small chunks over several days. Highlight anything you don't understand and ask your loan specialist or loan officer for clarifications.
Carefully scrutinize the promissory note. This outlines the terms of payment including the principal borrowed, interest rate, date of first and last payment, monthly payments, late payment fees, and whether or not there is a prepayment penalty. As such, it's the most important document in the entire stack.
Take. Your. Time. Don't let anybody rush you when it comes time to sign the documents. The loan officer and her assistant sitting on the other side of the table are getting paid to be there. If you read the documents ahead of time — and you're certain you understand them — then you can probably get away with scanning the documents. The one exception: Always carefully reread the promissory note to ensure that the loan terms you're agreeing to are 100% accurate.
When signing the papers for my last refi, I found an error on the Uniform Residential Loan Application that specified a more expensive loan than what I had agreed to; if I had signed it, I would have been on the hook for an additional $2000 in closing costs.
Yes, $2000!
Come to think of it, that's at least 300 boxes of Girl Scout cookies.
Photo Credit: woodleywonderworks