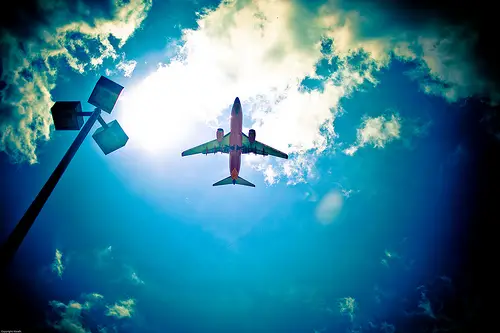 International travel is something most people never get to do. A flight overseas requires you to have discretionary money most people don't have, not to mention the available time to take off from work.
Then there's the expenses of the trip itself. If you're going somewhere with a weaker currency than yours, then you get to feel rich, spending what seem like minuscule amounts with your mighty dollars; eating out becomes extremely cheap, and day trips cost next to nothing.
But if you're traveling somewhere with a strong currency — like the UK or anywhere in the EU — then you're going to have a very expensive trip.
Thankfully, there are ways to save money even when traveling overseas, so that you don't come back from your holiday completely broke. Here are just a few ideas:
Don't rely on restaurants
Many people don't consider the option of eating in while they're traveling. Your hotel room probably doesn't have a kitchen, and even if it did, are you seriously going to cook? However, eating out every night can add up. Some countries don't really understand fast food in that it's not cheap!
Eating in is, however, an option. You just have to change your outlook. Go to a local grocery store. Make sure it's not in a touristy area, or the prices will be especially high. Get something easy, like bread and cold cuts of meat, along with some hummus, and fruit for dessert. Then throw in a cheap side salad. Chances are, you haven't spent nearly as much as you'd spend at a restaurant — and it should last you a couple of days!
Use meal times as an opportunity to recharge in your hotel room, and once you're done, go spend some of the money you've saved on a real cultural experience.
Use your credit card!
There are a number of reasons to use your credit card, but the major one is that they can help you avoid currency transaction fees — those stupid fees make drawing money from a bank or swapping dollars at an exchange desk incredibly expensive, which is why it's simply cheaper to swipe your credit card.
At the same time, you can gain a double benefit by getting cash back from your rewards program. If you're not using a cash back credit card, you can check the Internet for more details on the best options.
Avoid room service
Finally, you'll have to give up on one of those small joys of traveling. Room service is great, but it comes at a high price. It's no secret that you'll end up paying exponentially more for what you're getting — and what you're getting is convenience. Oftentimes, the food isn't that great either.
Stay away from the minibar
It shouldn't have to be said, but leave the minibar alone — and they're on their way out, anyway. If you want to drink, go to the liquor store — or a bar. Those tiny bottles in the minibar are ridiculously priced, and an easy way to rack up unexpected costs.
Photo Credit: vox efx