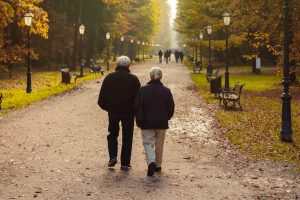 Healthcare in the United States is a hot-button political issue, ripe with disagreement. It is also immensely complicated, making it all the more difficult to wrap your head around the right answers. Of course, there is one thing almost everyone can agree on: healthcare is expensive, even if you have health insurance.
A contributing factor to current healthcare premiums is the fact that America's demand for primary care physicians is outpacing growth in the sector. In fact, we will need 52,000 more primary care physicians by 2025 to simply meet the demand, yet we're staring down a projected deficit.
Though there might be little political recourse for the disenfranchised, there are some steps you can take to secure a financial foothold in your future health care needs.
The following ideas can help insulate you and your family from costs associated with future health crises, and help cut healthcare costs in the short term:
Understand What You Can Afford
The omnipresent balancing act in holding an insurance policy, no matter what it's for, is between your premium and deductible. The cost of your healthcare plan, known as your premium, has a direct inverse relationship with your deductible. If you have a high deductible, you will have a low premium and visa-versa. By having an intimate understanding of your financial situation, you can engage in the insurance balancing act. For example, say you have a healthy, young family. You have an okay amount of money saved up, but not a very high income. Your best strategy is to have lower premiums to make each month a little less burdensome. Your savings can cushion the rare medical emergency. Likewise, if you're older with a successful career and have some lasting medical conditions, but not very much money in the bank, you should set your premiums higher so spontaneous medical calamities don't damage your savings. As always, it's a balancing act.
Read Your Medical Bills
A study done by Nerd Wallet found that 49% of Medicare claims contained billing errors resulting in an overall overpayment of 26%. Always review your medical bills to make sure the treatments listed are what you received.
Live a Healthy Lifestyle
This may seem non-financial in nature, but eating healthy food, getting an appropriate amount of daily exercise, and establishing good sleep habits can have a massive impact on current and future healthcare costs. It's been said a million times, but if you smoke cigarettes, you're paying for cancer. If you eat excessively and become obese, you're paying for heart disease. Take care of your body not just because it's good for you, but because you might not be able to afford the consequences of an unhealthy lifestyle.
Utilize Urgent Care
If you have an urgent medical problem, but it doesn't rise to the level of an emergency, then make use of a local urgent care clinic. The average range for cost of treatment at urgent care is only between $50 and $150, while hospitals costs average over 1000% more. It's no small wonder the Urgent Care Association of America reports 3 million visits per week nationwide.Flu shots can also be provided at urgent care for when your primary care physician's office is closed. This can help prevent you from becoming one of 200,000 Americans hospitalized each year by the flu.
Know your Family History
There are many benefits to knowing what hereditary diseases you might be at risk of contracting. For one thing, you might be able to catch it early and have better treatment options. That, and you can prepare financially for the associated costs. Whatever you are predisposed to, just know that nearly 70% of people turning 65 will need long-term care in the future. One way to prepare yourself financially for the burdensome costs of a nursing home or specialized residential care facility is a supplemental long-term care insurance policy. These policies cover nursing home costs, hospice care, and a number of other care services which could otherwise bury you and your family in debt.
It's never too early to start planning for your future medical wellbeing. In order to navigate the often murky waters of healthcare, you should arm yourself with knowledge and an intimate understanding of your current financial situation. Remember, it pays to always be vigilant of cost-saving opportunities for healthcare.
Photo Credit: stock photo