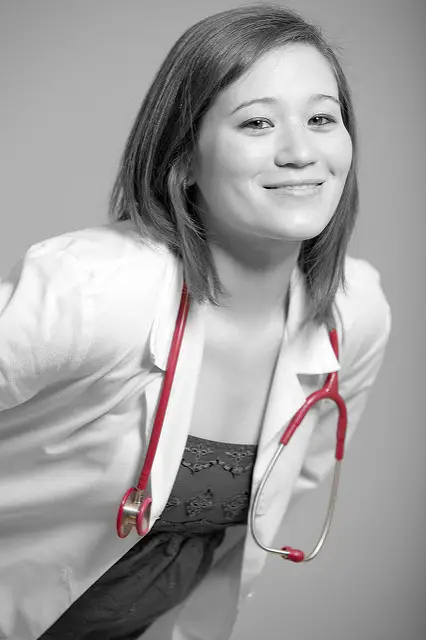 Healthcare and how it's provided in the United States has been a hot-button issue for years. At times, people are left with few options or, worse, options they can't afford. But there may be a solution out there that you haven't heard of — and you haven't heard of it because the insurance companies don't want you to. It's called concierge medicine, wherein a physician provides direct personal care without insurance.
Many people are taking advantage of its benefits.
What are concierge doctors?
According to Dr. Sherika Newman, who runs the on-demand concierge medicine service Montgomery Medical Associates in Atlanta, concierge doctors provide services not covered by medical insurance by having the patient pay what's essentially a retainer or "membership fee." Patients typically receive more personalized care and hassle-free access to these doctors because they're paying for it out of pocket — which, it's important to note, can become quite costly if you're going to the doctor frequently.
"Examples of extra services include extended office visits, same-day appointments, calling patients with lab results, and making house calls," says Dr. Newman, who completed her family medicine residency in 2008 and a fellowship in hospice and palliative medicine at Broward Health the following year.
Concierge doctors are able to do this because they're not slaves to the insurance system, which, according to Health Journal, requires doctors to get patients in and out as quickly as possible in order to make a decent wage. In contrast, concierge doctors operate with smaller patient rolls — so they can spend more time with their patients.
How do concierge doctors work?
Patients join the practice as members and pay a membership fee.
"This membership gives the patient access and services that are not usually covered by insurance programs," Dr. Newman says. "The patient's insurance will continue to pay for the services typically covered." Anything outside of that, as treated by the concierge doctor, will be the patient's full responsibility.
Your concierge doctor will take the time to get to know you, too.
In an article on Kiplinger, contributing editor Lisa Gerstner explained why the opportunity to build a relationship with a doctor is a top selling point:"
Your annual physical may include preventive procedures that insurance plans are not required to cover under the Affordable Care Act, such as an expanded blood panel and screening for Alzheimer's disease. Louis Malinow, a Baltimore internist with a concierge practice, says that he is able to give patients quicker diagnoses. For example, he was able to order tests and read the results in a matter of days for a patient with possible metastatic cancer, then arrange a biopsy that showed the patient had a much less serious condition. The process would likely have taken weeks at his former practice — and left the patient anxiously waiting results for much longer.
How can concierge doctors benefit the patient?
Have you ever called your primary care physician when you're ill, but they can't see for you for two months because they're booked to the gills? It's a very dark side of the insurance system — and as a result many patients don't get the care they need when they need it. This, in turn, causes many people to wonder why they're paying for expensive insurance premiums, and question if they're really getting their money's worth.
According to Dr. Newman, most patient complaints are waiting too long for an appointment, too-brief doctor visits, and having to return to the office for lab results or charge for form completion.
"This is all time-consuming for the typical busy American," she says. "Being a concierge patient means getting the services and treatments we all desire from healthcare without the hassle or bureaucracy from an insurance company. I've found that patients are willing to pay for what they want." And it becomes even more convenient whenever a concierge doctor is HIPAA texting compliant to patients.
Why don't insurance companies want patients to know about them?
It's all about the money. While concierge practices accept insurance, the extra fee you pay provides an extended level of care, which means that concierge doctors can't and won't churn the oversized patient rolls that insurance-only physicians can — that resulting patient deficit represents a substantial loss to the insurance company.
More than insurance companies, however, it's the direct primary care (DPC) practices that want to keep you in the dark about the concierge option.
"DPC is similar to concierge because members still pay a membership fee, but DPC offices don't accept insurance," Dr. Newman explains. "They cut out the middle man and deal directly with the patient. All DPC services are covered in the membership. The patient may still need insurance for specialty visits and hospitalizations."
Photo Credit: Walt Stoneburner