(This is a sponsored post from LendingTree.)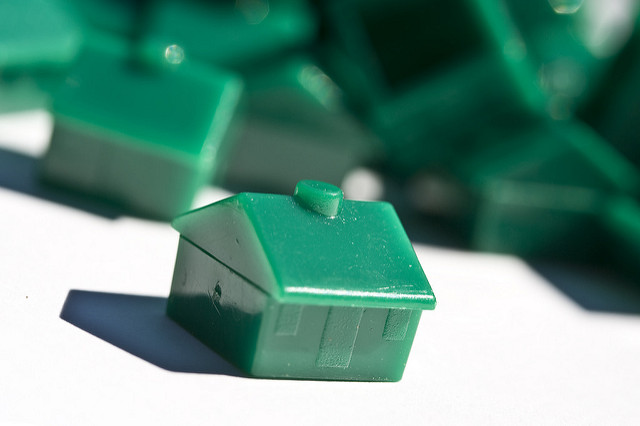 With housing prices at or near all-time highs in many places, many Americans may be sitting on piles of cash and don't even realize it. This is because, as home values rise, banks are willing to let homeowners tap into their newfound equity by borrowing against the higher appraised value of their house. That cash can then be used to:
further increase the value of your home with a remodel
help pay for college expenses
consolidate multiple high-interest debts into a lower-interest tax-deductible debt
start a new business, or expand an existing one, when a business development funding can't be otherwise secured
LendingTree notes that its biggest group of home equity converters are people between the ages of 38 and 57, with property values from $100,000 to $500,000, and a credit score of 620 or higher. However, today's rising housing market presents the perfect opportunity for anyone looking to take advantage of the equity that is locked up in their current home, either via a home equity loan, by taking advantage of a home equity line of credit (HELOC), or getting a cash-out refinance.
But how does one decide which path to follow? Well, the good news is that HELOCs, home equity loans, and cash-out refinancing all offer unique advantages. To help you decide which alternative may be best for you, here's a quick overview of these options:
HELOCs
Many lenders will initially offer customers a HELOC because it's a revolving line of credit. And while many people willingly choose to keep a HELOC as a safety net for a quick source of emergency cash, lenders prefer that they're actually put to use when they're opened. After all, a HELOC isn't free; they typically come with modest closing costs. Most HELOCs also come with annual fees and a cancelation fee too.
HELOCs are a good option for when you're uncertain on how much you'll need for, say, a home improvement, as you only pay interest on what you use.
Home Equity Loans
Although HELOCs outnumber home equity loans in the market by 4 to 1, most people use the term home equity loans when searching for loans online.
Generally speaking, home equity loans are used for home improvement projects and repairs. However, they can also be used for other purposes. For example, they can be used to consolidate debts; home equity loans are a good way to consolidate student loan debt — and at a lower interest rate too. Home equity loans are also used by people who make too much to write off certain debts. In fact, they can be used for pretty much anything and because it's secured by your home, rates are more reasonable.
In most cases, home equity loans provide homeowners with their cheapest funding option. They're also a good option for homeowners who have a good approximation of how much cash they need for loan consolidation or home improvements.
Cash-out Refinance
Another way to unlock equity in your home is through a cash-out refinance. In this option, a new home loan is secured where the new loan amount is higher than what is actually needed to retire the existing mortgage; the borrower gets to pocket the excess cash, which can be used for any purpose. Cash-out refinancing makes sense when the new loan provides the homeowner enough savings to cover the cost of refinancing.
Refinancing a home loan is most advantageous when current interest rates are lower than the homeowners current loan. In that case, a cash-out refinance offers a double-benefit: improving loan terms, as well as unlocking homeowner equity. Cash-out refinancing is typically the lowest-cost option when the amount of equity being tapped by the homeowner is relatively high.
The Bottom Line
Many homeowners may be unknowingly sitting on a mountain of cash that can be used to further improve their homes value, pay for college expenses, or even enjoy a nice vacation. If you're a homeowner who is interested in unlocking some of the cash you're currently sitting on, then LendingTree can help. Its easy! All you have to do is click here, answer a few simple questions and you'll be well on your way.
Photo Credit: WoodleyWonderworks