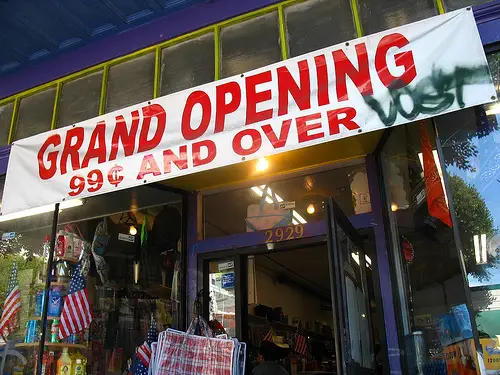 Planning how to fund your business at various stages is part of being a business owner. Most companies need external capital at some point in the life of the company. There are two main ways to raise capital: debt and equity.
With debt, you borrow money from a lender. You sign a contract that spells out the terms of repayment; it includes interest rates and timing of payments. The benefit of this type of financing is that you retain the ownership of your business. The downside is that you must repay the debt with interest. Under certain circumstances, the lender can force your business into liquidation if you fail to meet the terms of repayment.
With equity, you relinquish an ownership stake in return for capital. Here, you have no obligation to repay the investor. On the other hand, the investor owns part of your business and has a say in decisions.
There are different sources of debt and equity. The funding you choose can affect your business. Make sure you research your options and seek out funding that fits your particular business.
Debt
Banks. Most banks offer small business loans. They will want to see a track record and to secure assets to ensure they are repaid.
Small Business Lenders. There are many organizations that lend money to small businesses. These lenders will usually want to loan secured by assets. Be aware that interest rates tend to be high with these organizations. Make sure you know the term associated with the interest rate. Three percent sounds good, but if the term in 30 days, you are actually looking at a 36% interest rate. This is because you're paying 3% per month and there are twelve months in a year.
Small Business Administration Loans. The SBA has a variety of programs. Most require some kind of guarantee that the loan will be repaid.
Equity
Bootstrapping. The business actually funds itself. As you grow your business, it accrues money that funds further growth. This is optimal but not for everyone.
Friends and Family. You can always seek out loans or equity from friends or family. This can be a risky gamble. Businesses fail all the time. If you lose a loved one's investment, it can create a rift in your relationship.
Self-Funding. Many entrepreneurs use personal debt or savings to fund their business endeavors themselves. If you have valuable assets, you can always sell them to create funds for your business.
Angel Investors. These people are typically affluent individuals; they may have an emotional interest in giving back. To help spread the risk, angel investors are increasingly forming investment groups. Angels typically provide one round of funding at the early or seed stage of a business. Angel backing usually requires some networking. The best way to find angels is to search online in your area or talk to your chamber of commerce. Max Levchin is an example of an active angel investor. He is one of the co-founders of PayPal, and typically invests in tech companies.
Venture Capitalists. These firms usually have significant money to invest in startups. They occasionally invest in the early stages of a new business, but tend to provide funding later in the game. They want to see a strong track record and rarely fund new entrepreneurs. Because they're willing to make large investments and provide several rounds of funding, they demand a significant share of the company; many times a controlling interest.
Partners. You can choose to take on a partner to help fund the business. Not all partners are active members of the business. They may wish to be a strategic partner or become an employee of the business.
Crowdfunding. These Internet-based platforms allow you to reach out to thousands of potential investors, and is an increasingly-popular way to obtain funding. Investments can be equity, debt, and rewards-based. There are many crowdfunding platforms, so you should do your research.
Building and growing a business requires money. Sometimes the business can create enough funds to support itself and grow organically — but many times funding is needed from external sources. Thankfully, there are plenty of options out there to help. The trick is in figuring out which path is right for you.
Photo Credits: Orin Zebest