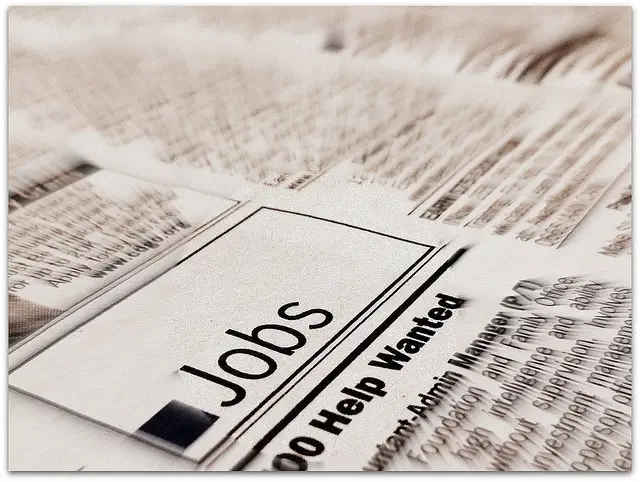 Are you looking for a great career that requires no experience to start? We get it. It can be more than a little discouraging to look at job postings where all you see is "five years of experience needed" or "experienced personnel only."
Fear not, though. It turns out there are many good jobs that don't require a lot of experience — some of which even offer the potential of a six-figure income!
You may be wondering if encore careers are even possible. They are! More than 4.5 million people aged 50 to 70 have entered second careers that are fulfilling and contribute to their income. Another 1 million are planning encore careers.
Read on to find new careers that don't require a ton of experience.
Delivery Driver
If you notice an increase in delivery trucks in your neighborhood, you're not alone. The rise of online shopping leads to many people getting home deliveries of common items they once would have purchased at the mall. As a result, delivery companies need drivers more than ever before.
The position can be ideal for someone who wants a flexible schedule. You may need a commercial driver's license (CDL) in addition to a good driving record.
Salaries for delivery drivers range from $40,000 to $100,000 per year, depending on experience and the number of hours worked.
School Bus Driver
Many school districts need bus drivers. You need a CDL and a clean driving record for this job as well. You also need to pass a security check and have no criminal record.
Many school districts offer benefits to school bus drivers. The job pays from $40,000 to $60,000 per year. Drivers receive school holidays and vacations off, of course.
Security Guard
While some security guards have backgrounds in law enforcement or the military, it's not required. Many retail stores and schools need security guards. Security guards also work in businesses and at travel sites, such as the airport.
You need to be observant and reliable to work as a security guard. You may be required to take a drug test and show a clear criminal record. Some security guards may be required to acquire a license to carry a concealed weapon.
Security guards make from $40,000 to roughly $60,000 per year.
Real Estate Broker
Okay … real estate brokers likely need some sales experience, but if you have any at all, you can definitely work as a real estate broker. While some real estate brokers have a license, it's not necessary. If you do want a license, you can earn one by completing a 60-hour course.
The most successful real estate brokers know their community and are people-oriented. It helps to have a good head for figures. It's also helpful to be familiar with the industry to be able to give prospective sellers advice on how to maximum the sales potential of their home.
Real estate brokers work on commission. As a result, salaries can range widely depending on how many houses you sell and home prices; it is not uncommon for real estate brokers to earn a six figure income.
Tradesman Apprentice
Trade apprenticeships for plumbers, electricians, carpenters and masons are a great way to get your foot in the door on a great career with no experience. The average starting wage for an apprentice is currently $20 an hour, with increases over time. Licensed tradesmen typically earn from $60,000 annually to six figures. Depending on the trade, journeyman status can be attained after approximately 2000 hours of on-the-job training, and an additional 200 hours of technical training.
Financial Planner
Being a financial planner requires no specific experience, although it helps to have a license. Licensure to become a financial planner takes roughly 60 hours.
Financial planners give people advice on personal finance strategies, retirement, tax planning, real estate and more. You need to be trustworthy and knowledgeable about optimal strategies for people at all stages of life.
Financial planners usually work on commission. The annual salaries can range from $50,000 to six figures.
Fundraiser
Many nonprofit charitable organizations need professional fundraisers or development specialists to approach both people and organizations to give to their cause. To be a fundraiser, it helps to have sales experience, but that's not a show-stopper. You need to be able to explain clearly and persuasively what the organization provides and why its cause is important.
Many fundraisers also oversee the work of volunteers and manage the movement of contributions through the organization.
Fundraiser salaries vary depending on the size of the organization. The middle range for large organizations is approximately $75,000 for full-time work.
So there you have it: six jobs that require minimal experience and are excellent for those starting out, changing jobs or seeking additional income in retirement. In fact, there's no reason one of these can't become your new career almost immediately.
Photo Credit: Innovate Impact Media