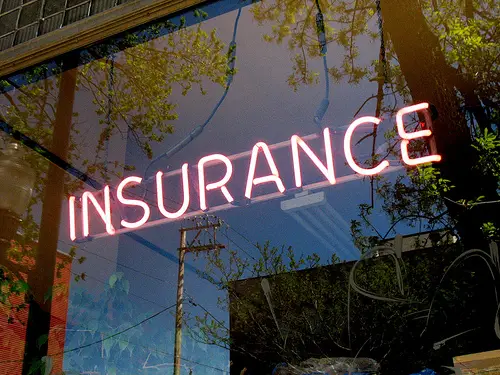 Although everyone prays they'll never have to use it, buying insurance is something that we all have to do as responsible adults. Life insurance, in particular, is especially important because it protects your family by providing for your dependents in case you die prematurely. Of course, the goal is to make sure you find a policy that offers the best coverage for the lowest price. With that in mind, here are several money-saving tips to help you on your journey:
Buy your life insurance from a reputable company. Make sure you only get life insurance quotes from reputable insurance companies that are financially sound. If you're not sure, you can verify insurance companies via major insurance rating agencies such as Moody's or Fitch.
Figure out just how much life insurance you need. A general rule of thumb is to take your annual income and multiply it somewhere between five and ten times. Those with children or other dependents, as well as other debt, will want to use a figure that is somewhere closer to ten times yearly income.
Consider buying term life insurance. Term life insurance is inexpensive because it's temporary and has no cash value. But many insurance companies will push whole life plans, even if they're not necessary for their customers, simply because they're more profitable. Then again, sometimes a whole life policy will be exactly what you need. The bottom line is it's important to understand your own needs so you can make an informed decision.
Don't buy life insurance for a period longer than you have to. Life insurance is important when you are younger and have a family that depends on your income, either because you are the sole breadwinner, or because the loss of your income would devastate the family finances. Typically, there is little need for life insurance once the youngest child leaves home or graduates from college.
Don't pay for add-ons and riders unless you really need them. Typically speaking, these riders are very expensive and only end up making additional money for the insurance company, while providing little value for the client. The good news is, many life insurance companies offer buyer guides that can help identify the right policy for you.
Buy life insurance when you're young. Term life insurance premiums are ridiculously cheap for folks under 40. However, once you reach 50, premiums begin to increase substantially. I bought a 30-year $500,000 term life policy when I was in my twenties, and the low annual premium has remained the same since the day I bought it.
With so many life insurance providers available, finding a reputable company that offers the right policy at the best price is extremely important. And the help they provide can give you peace of mind, knowing that your loved ones will be well cared for, no matter what the future holds.
Photo Credit: David Hilowitz