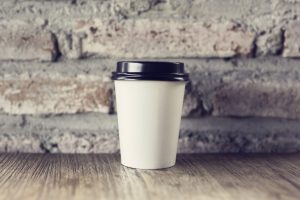 Coffee is something a lot of us drink every single day. While it can provide a nice boost during a long work day, purchasing one or more cups of coffee every day can seriously hurt your bank account. It may not seem like it at the time, but these small purchases can quickly add up to be a large amount of money. Plus, coffee is literally addicting, so these "small purchases" usually become less so over time.
If you're looking for simple ways to not spend as much money, but still get your caffeine fix, here are a few ways you can still enjoy a nice cup of coffee without going broke:
Use cash instead of credit. Using money that is physically in your hand will allow you to realize exactly how much money you're spending on coffee during any give week. When you use your card, you don't get to see the money being taken directly out of your account. It's easy not to think about how much that large caramel-macchiato with soy milk and whipped cream costs when you simply have to swipe a card. By using cash, you'll have to force yourself to really think about how much money you're spending on your cup of coffee.
Make sure you're aware of your expenses. It can be hard to focus when you're buying your first cup of coffee if your eyes are barely open, but it's important to realize exactly how much you end up spending on coffee. Recent studies show that on average, Americans drink about 1.64 cups of coffee each day, but many people drink significantly more. While coffee may seem like a small expense at the time, think about how it relates to your other expenses. All of those coffee purchases add up; to prove it, simply calculate how much you spent on coffee during the previous two weeks.
Make your coffee at home. Yes, this may seem obvious. But even when people are fully capable of making a cup of coffee at home, they still choose not to. It's important to have some self discipline and really think about how much money you could be saving if you made coffee at home. A bag of coffee and coffee filters will not only last longer, but they will cost less than buying a cup of coffee every day. It can also be helpful to make sure you're making tasty coffee at home. It's okay to splurge a little on your coffee grounds or beans, because it's still going to cost less than buying a cup of coffee every day.
And now that coffee pods have become ubiquitous, there's really no excuse for not making your daily cup of joe at home.
It can be difficult to change a habit, especially one that you need to help you get through the work day. But in the long run, your bank account will thank you for making a few simple adjustments to reduce your coffee spending.
Photo Credit: stock photo