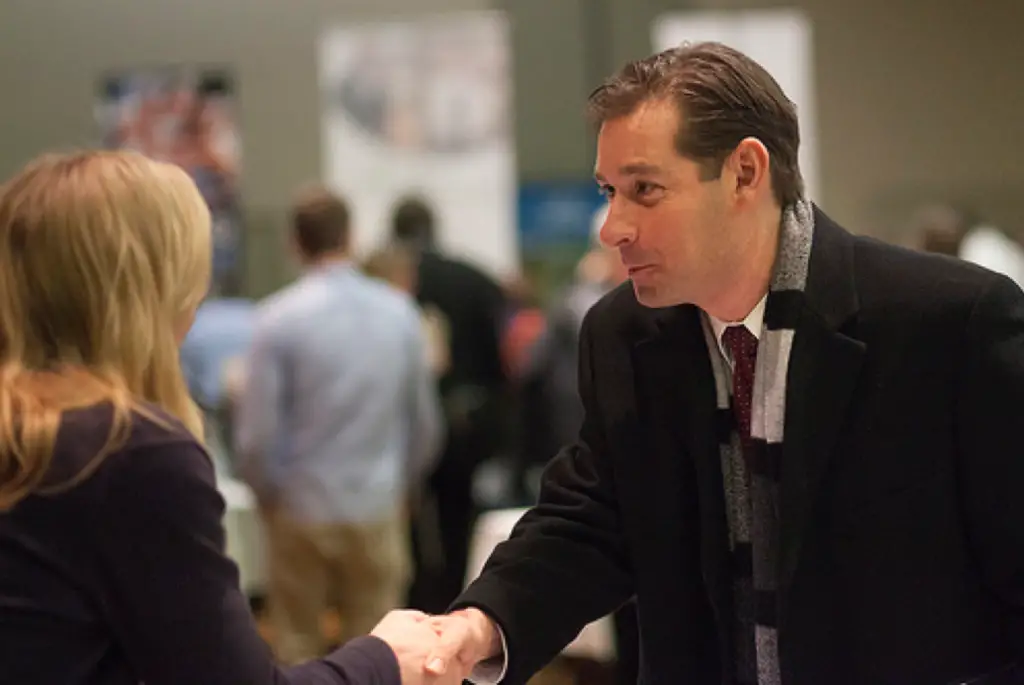 You're about to graduate from college, or maybe you already have your degree and are looking for employment. Be proud of your degree — you earned it through several years of hard work. Hopefully, that translates into a good job in your field of choice, which you will enjoy for many years. But aside from a college degree, what do employers look for when hiring?
Yes; a degree asserts you have a certain skill set. However, it doesn't tell the whole story. Employers are seeking skills beyond, or in addition to, your degree. There are several additional skills that can help you stand out to potential employers. See if you can add a few of these before looking for work.
Appropriate Skills
Sometimes, you might find yourself applying to jobs that don't completely line up with your degree. But don't just apply to jobs blindly — make sure you have the skills employers are looking for. For example, don't apply to an accounting firm if you have no experience with accounting software. Present your problem-solving abilities, even if they don't exactly match that particular work environment. Some places are willing to train good people with potential, but try to present your strengths in such a way that employers won't be anticipating a long learning curve.
Unique or Relevant Coursework
Tell potential employers if you have coursework outside of your degree. Maybe you majored in English, but you took psychology or biology courses. The ability to speak another language is an invaluable skill — so definitely mention if you're conversant or fluent in a foreign language, even if it doesn't seem relevant.
Extracurricular Activities
Employers value people who go above and beyond their coursework and who have a wide range of talents and experiences. Did you join any clubs in college? Did you study abroad for a semester? Were you involved in any leadership positions, such as college government or student editorial boards?
Internship Experience
Since your job history might be limited, always include internships as if they were previous jobs. If you interned for the company where you're applying, you have a greater chance of getting hired. But no matter where you interned, you have additional skills and experiences other applicants may not have.
Volunteer Work
Did you volunteer for your church cleanup crew? How about at a homeless shelter or a soup kitchen? Volunteer experience shows you have compassion, and that helping people and your community is important to you. It also shows you can work well with others, which is essential. Showcase any volunteer work you've done.
Qualified References
Having your buddies say you're a great guy is fine, but it won't impress an employer. However, having someone who is known and respected in your chosen field vouching for your character and abilities can be the difference between getting the job and being passed over for someone else. So keep in contact with your professors, or with any company you interned or volunteered for. Those relationships may pay off in your job search.
Communication Skills
Do you write well? Are you a good listener? When you answer questions, are you thorough and direct? Communication — or lack thereof — directly affects a work environment. Knowing how to do something is much different than telling someone how to do something, especially in writing. Be sure to demonstrate your communication abilities by identifying ways you have solved problems, taught others or provided instructions.
Pleasant Personality
Simply put, are you someone others enjoy being around? The workday can be long and arduous. Employers want to make sure you'll be accountable, approachable and a good team player. Having a sense of humor is an asset, but being an office comedian is not; find a balance.
If you're an introvert, work on being more outgoing and communicating effectively with others at work. Be friendly, but professional. Demonstrate your social skills. Introduce yourself to others, smile and maintain eye contact when you speak.
Don't worry if you have holes in your resume or work experience; few people have all these qualities, especially when starting a new career. Instead, focus on the good things you can bring to any potential employer, and vocalize those throughout the interview process.
You've proven you can earn a college degree. Now, you have to prove you can put your education into action. Good luck with your job search!
Photo Credit: COD Newsroom