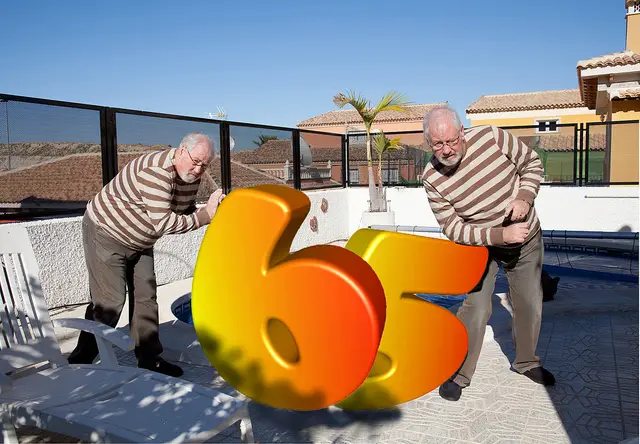 According to leading psychologists, it's important to start planning for the transition to retirement three to five years ahead of your retirement date. You can set yourself up for retirement success by considering these five factors:
Volunteer Smartly
Even retired people look forward to having something to do each day, whether that's spending time at a senior center, taking on a fun part-time job, or participating in volunteer activities. If the latter piques your interest, there are a few things to consider.
Retirement expert Dr. Jesse O. Bolinger, a graduate of Capella University, suggests reflecting on your past to help inform your future.
Prior to retirement, Bolinger recommends looking back on your education while asking yourself these questions:
What did your primary education focus on?
Did you go to college? If so, What was your big takeaway from your coursework.
Next, Bollinger says you need to review your career. What did you do for living? Why did you do it?
And finally, Bollinger suggests taking a long look at what makes you happy. Does your mental happiness rely on certain elements, such as doing one or two particular things each day?
"Once you've done these three things," Bolinger says, "look for volunteer positions that contain elements of what's important to you. Many nonprofit organizations ask about skills sets — but utilizing education, work and mental health can actually lead to a happy and longer-lasting volunteer position."
Contemplate Your Future Housing Needs
It's not a great idea to wait until the day you retire to decide where you want to spend the rest of your life.
Kathryn Bishop, a realtor with Keller Williams Realty in Studio City, California, poses two questions to ask yourself a few years before retirement:
Do you still want to be in this house in 10 years; is it too big?
Do you want to be in another city or state in 10 years?
"If the answer to either question is 'yes,' then now is the time to consider buying a new home," she says. "Having a healthy income may qualify you for a better mortgage now than in retirement. If you want a smaller house in the same area, consider selling your current home if the market is hot. If you want to move to another area, and you're familiar with it, then purchase your new home now as a vacation home, if your financial situation allows you to do that."
Strengthen Your Marriage
One thing seniors tend to neglect is the state of your relationship.
"The final years before retirement is a good time to do a health check of your marriage or committed relationship," says psychologist Patrice Jenkins, author of What Will I Do All Day?: Wisdom to Get Your Over Retirement and On With Living. "The changes in retirement can be tough on marriages. Research suggests that marriages that are healthy will continue to grow in a positive way, but marriages that aren't so healthy will continue to deteriorate. Basically, more time together magnifies the condition of a relationship — so it's important to strengthen your marriage before you retire."
Stay Active
Retirement can be lonely for people who don't have a relationship or a solid circle of friends to rely on for day-to-day human interaction. To combat this, Jenkins says, put an emphasis on staying socially and physically active.
"Research suggests that social people will build on this during retirement, and people who are less social will become even more isolated," he explains. "This can be hazardous to our well being at a time when we're losing the social contact that work provides. The same holds true for physical activity."
Ensure That You're Ready to Retire
Even though most senior citizens choose to retire at or near age 65, that doesn't mean it's the best choice for you. In fact, you never have to retire if you don't want to — which is why it's important to ask yourself if retirement is really what you want. If not, by all means, delay retirement and continue working!
In his new book The Fuzzy and the Techie, author Scott Hartley relays a story about septuagenarian Charlie Francis, who embarked on a brand new career at age 70.
"Despite a 40-year career in municipal finance in local governments, [Charlie] decided not to retire but instead joined a startup called OpenGov," says Hartley. "Today he is their chief evangelist and head of business development. He's fantastic at the job, finds it hugely rewarding, and basically gets to hang out in an office with free food and 20-somethings. It's totally enlivened him."
Photo Credit: Keith Williamson