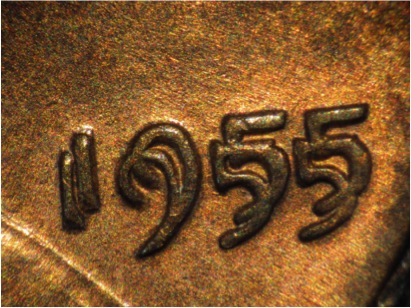 Let me be the first to tell you that it's OK to make mistakes.
Financial experts will tell you that the first few years after graduation are the most important. They're right. Compound interest means that the money you save today in your early twenties will have the longest time to grow.
But you can make mistakes. Your early adulthood is all about experimentation, discovering what you like and dislike so that you don't end up a basket case that loses everything in a mid-life. When the US Census collects data on average net worth by age, they lump everyone under 35 together. They don't even care until you can run for President!
There isn't a single financial thing you do today that will sink you for the rest of your life. At worst, you'll have to file for bankruptcy and your finances will be ruined for a mere seven years.
These are the money mistakes you want to avoid, missing out on the easy things because you didn't realize them:
1. Get Your Employer's 401(k) Matching Contribution
This is equivalent to picking up a hundred dollar bill you found lying in the street.
Most employers offer a 401(k), which is a great tax-deferred way to save for retirement.
My first employer, a large defense contractor, offered a contribution match. If I contributed just 4% of my salary, they'd kick in 50% of my contribution, or 2%. My salary was $60,000 a year so my contribution of $2400 was matched with an employer contribution of $1200.
That's right — I got a $1200 raise because I contributed just $200 a month to my own retirement.
2. Grind Down Your Student Loans
Student loans can be extremely complicated — so much so that my favorite guide to student loan debt is nearly fifty pages long.
Take the time to fully understand your loans and loan options. Depending on your career, there may be options for you to get the loan forgiven or discharged. If your loans are structured in a certain way, it may benefit you to refinance and/or consolidate them.
Don't assume that the quick way to get rid of the student loan is to pay it off. Student loan companies are not your friend!
You may be able to take advantage of programs that will alleviate that debt designed specifically for you.
3. Avoid Any Major Financial Obligations
Compared to college, you may feel flush. You may even feel rich. You might want to buy a brand new car, rent the most lavish apartment, or buy a house.
Hit pause.
When you're young, you want flexibility. You want to build up that war chest, whether it's an emergency fund or an opportunity fund, so that you can jump on better chances later.
You may have heard that buying a house is great because paying rent is throwing money down the drain. What you don't hear is that renting gives you the ultimate flexibility. If you're offered a fantastic job in another state, you can jump on it. If you owned a house, you'd probably have to list the house and sell it before you could accept the job.
Renting isn't throwing money down the drain, it's giving you the power of choice.
4. Learn Ways to Earn Money Outside Work
Your job is going to be your number one income source, but you need to find ways to earn money outside of your job.
There are so many ways you can monetize your downtime; whether it's driving for a ride-sharing company or starting an Etsy store, you owe it to yourself to investigate whether one of your hobbies could turn into cash.
It's a great insurance against unemployment or a cutback in hours, but it also may lead to a side business that becomes so big it takes over as your primary job! I started my first personal finance blog, eventually valued at seven figures, on the side.
5. Always Be Looking to Save Money
Would you pay $50 for a burrito? Of course not. But we routinely overpay for things because we don't know how much we should be paying.
What if I told you high-speed internet service in other countries is a fraction of what it costs in the United States? According to a PBS study, Americans pay the most for broadband access. And it's slower!
Look for ways to save throughout the year and spend it on the things you care about, rather than the things you used to care about.
Lastly, have fun.
It's OK to spend a little more than you expect as long as it's worth it. The key is to also make smart money moves at the same time. Your future self will thank you!
***
Author Bio: Jim Wang has been writing about personal finance for over 10 years and can be found most recently at Wallet Hacks, where he shares unconventional strategies to get ahead financially and in life. Click here to join his free newsletter and get his Money Toolbox filled with the power tools he uses to manage his money.
Photo Credit: Pic 2 Fly