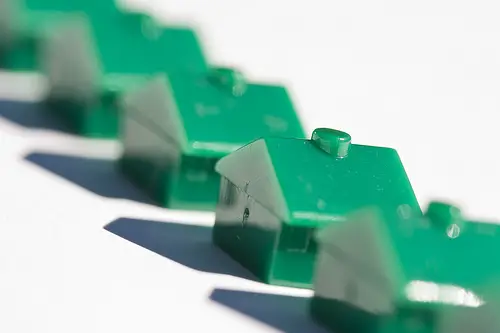 Buying your first home can be both exciting and terrifying at the same time. The old standard of saving a 20% down payment seems like an insurmountable task at times — but there are alternatives available that can make owning your home a dream come true.
Whether you're looking to settle down and buy a home in Chicago or Fresno, consider an FHA loan; they'll allow you to keep more money in the bank for repairs and other costs that you wouldn't be responsible for when renting.
Unlike conventional loan providers, FHA loans offer:
Flexible requirements for income
Moderate credit expectations
Small minimum down payment
Of course, not everyone who applies for FHA loans can qualify. Here's how the Federal Housing Authority works in granting loans — and how you can simplify the complex process of a mortgage through FHA.
Understanding FHA Loans
The FHA is a part of the Housing and Urban Development that primarily functions to insure loans so that you can get a better deal from your lender. When it comes to FHA mortgages, the money is not provided by the FHA directly to the borrower. Instead, the funds are provided to the borrower via an FHA-approved lender, and the loan is then guaranteed by the FHA.
Fixed vs. Adjustable Rates
A major decision that you need to make while applying for financing is whether to get a fixed- or an adjustable-rate mortgage. A fixed rate allows you to pay the same rate of interest for the life of the loan, while an adjustable rate typically changes over time; FHA loans are available for both types of rates.
Because fixed-rate FHA loans require you to pay the same rate of interest all through the repayment term, the monthly payments that you make will also remain the same, no matter how the economy changes. Many homeowners consider that predictability to be a huge advantage.
In the case of an adjustable rate FHA loan, repayment is at a fixed rate of interest for a few years, but then the interest rate is adjusted annually, fluctuating with rise and fall of the economy. The big advantage of adjustable rate mortgages is that they typically start at a lower interest rate, but you also run the risk of paying higher rates over time.
The Pre-Approval Process
During the pre-approval process for a new home, the lender will review your entire financial situation including debts, income, assets, credit score, and other factors in order to determine the maximum mortgage amount.
The lender will also provide you with a pre-approval letter that you can use while offering to purchase a house. This is important because the chances of a seller accepting your offer are higher if you have a pre-approval letter with you for the loan.
Final Thoughts
The FHA loan underwriting process offers a lot of flexibility in evaluating borrowers' ability to pay back a mortgage. To find out if you get qualified for FHA financing, talk to an FHA-approved lender.
Photo Credit: Woodley Wonderworks