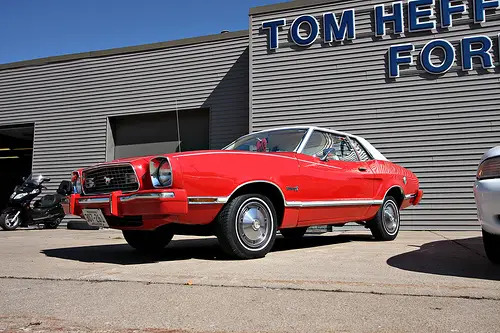 Getting a car loan is very easy if you have a good credit score that meets the lending criteria of the financier, but when you have a poor credit report or no credit at all, the exercise can become really difficult. If that's your hard reality, then you need to consider taking a few steps so that you can qualify for a car loan:
Involve a Cosigner
If you have credit that's so bad that you don't qualify for a car loan, you can improve your chances by getting a cosigner on board. If you have such a person then the lender will consider the financial strength and credit score of the cosigner instead. Essentially, including a cosigner enables you to leverage his good credit to cover the deficiency of your own poor credit.
However, you need to appreciate that with this action you're exposing the cosigner to the risk of the loan. This means that if you don't pay the monthly installments on time, the cosigner will be held responsible. Also, if the loan turns bad, it will have a negative impact on not only your credit score but also that of the cosigner.
Dealer
It's also possible to get a loan for a car even if you have bad credit by approaching a car dealer that specializes in such transactions. Many dealers, especially used car dealers, are quite willing to extend car loans to their customers. These dealers don't have any interest in your credit history; as long you can prove that your current income is sufficient to cover the monthly payments, you can find yourself at the wheel of a car. However, you have to be ready for car loan rates that are pretty steep.
It is also quite likely that you'll need to pay your dues more frequently; maybe weekly instead of monthly that is the norm of the conventional car loan. Increasing the frequency of payments increases the dealer's chance of getting his money back because the payments are more affordable for the customer.
Peer-to-Peer Loans
If your credit is so bad that you're finding it impossible to get a loan to buy a car then you can consider peer-to-peer loans that are basically transactions between two individuals. Instead of a traditional lender giving you the loan, it is extended to you by an individual who has excess funds that he's willing to deploy in this fashion. The repayments are also made back to the individual lender. There are quite a few online resources that can help you to find such a lender.
Building Credit
Not having a decent credit history can prove to be very cumbersome for a lot of financial transactions, including buying a car, which is why it's important for you to embark upon a conscious plan to building and improving yours. The first step to take is opening a bank account and ensuring that you maintain a decent balance without getting overdrawn or your checks bouncing. Apply for a credit card, make small purchases with it, and ensure that you pay back the entire balance on the due date every month. Never go above your limit as that will have a negative impact on your credit. If you can help it, don't change jobs or residences frequently because creditors view such activities as having negative implications on the stability of the person.
Conclusion
Buying a car with bad credit can appear to be quite difficult; however, there are a number of options that you can try. Since most methods entail paying a higher rate of interest, it's best to try and build a stable financial history and a good credit history that will serve you well in the long run.
Photo Credit: Jerry Huddleston