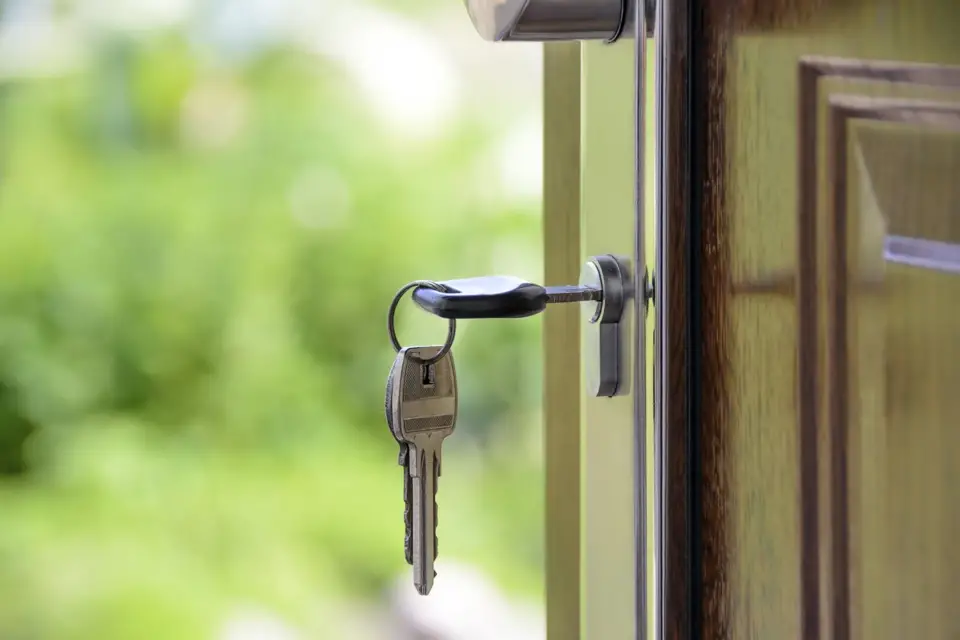 If you're like some Americans, you may be struggling to make ends meet, living paycheck to paycheck without much savings to speak of. When you're in that kind of situation, every little extra bit of income helps.
Thankfully, there are ways to capitalize on your assets when you're not using them.
The new "share economy," also known as collaborative consumption, or peer-to-peer lending and renting, is a way to rent and sell out your services and assets to others who need them. Under this system, owners rent out things they're not using, such as bicycles, cars, or houses, to a stranger using the same peer to peer service.
For those who are looking for a great deal on a rental, or want to try something out before you buy, peer-to-peer rentals can make it easier to get the assets you need, while supporting your neighbors in the process.
These companies typically have two-way rating or review systems that ensures that allow people on both sides of the transaction to better trust each other.
If you own depreciating assets like a car, or possess special talents you may be able to make extra money on the side of your main job or business. For example, those on the West coast may already be familiar with companies like Lyft that specialize in peer to peer ride sharing.
Other companies like RVshare and Outdoorsy offer platforms for owners to list their recreational vehicle (RV) assets, fully insured, for rental to their peers. RV rental is an especially fast growing industry as more renters are eager to take advantage of low gas prices and try out different models for their family vacations before they buy their own used travel trailer or RV.
But there are many other platforms you may not have heard of offering things like peer to peer equipment rental, branded clothing exchanges, and more. Do you have a band? If so, you can rent out your sound equipment when you're not doing gigs. Own construction equipment? Lend it out to others for their home repair projects while you're on vacation.
Here are several more platforms that are helping users capitalize on the growth of the new share economy:
Airbnb
Airbnb is the veritable poster child of the collaborative consumption and peer economy sector. The San Francisco-based startup enables travelers to rent everything from a single room to a British castle.
Simplist
Simplist is a site for lending and borrowing high-end household items such as cameras, kitchenware, or musical instruments.
DogVacay
Websites like DogVacay provide owners with safe and comfortable host to leave their dog with when they go away on vacation. It's cheaper than a kennel and ensures that the animal is well cared for in a safe environment.
Turo
Turo is a Google Ventures-backed nationwide service that allows people to borrow cars from their neighbors. Users can rent cars by the hour or for a whole day. Also, if the car has OnStar, users can open the car automatically using a mobile app.
TaskRabbit
TaskRabbit is a marketplace for people to find helpers to do needed jobs and tasks. It connects users to safe and reliable help in their neighborhoods. Everything from house chores to handyman help is available on the site. Interviewed and background checked helpers known as "rabbits" can even offer virtual assistance and help with events.
Getaraound
Getaround is another car-sharing company that lets people borrow cars from others. Owners who are out of town can leave their car with Getaround. The company then rents out the car, cleans it, and takes care of it while the owner is gone. Getaround cars are currently available in in San Francisco, Berkeley, Oakland, Portland, Chicago, and Washington D.C.
Spinlister
The website formerly known as Spinlister, currently rebranding as Liquid, aims to make it easy to rent sport equipment from a neighbor. Bikes, surfboards, and snow equipment, are all available through their sharing startup.
Zaarly
Zaarly is another peer to peer marketplace that focuses on allowing users to create stores for their services, from baking homemade pies and cobblers to iPhone repair. Users can market their services via the Zaarly website. Store ratings are moderated frequently and users are removed if they don't consistently meet high standards.
Poshmark
Poshmark is a peer to peer clothing site that lets you shop the closets of users across America. You can buy and sell clothing through the site using magazine-photo-like filtered images of the items you wish to sell.
So what are you waiting for? Consider putting your skills and tangible assets to use by renting them out to your peers. And if you're in the market for buying, be sure to consider the cost savings of renting as well.
There are hundreds of ways to capitalize on the new sharing economy — the key is to figure out where you fit in and then make the most of what you've got.
Photo Credit: stock photo