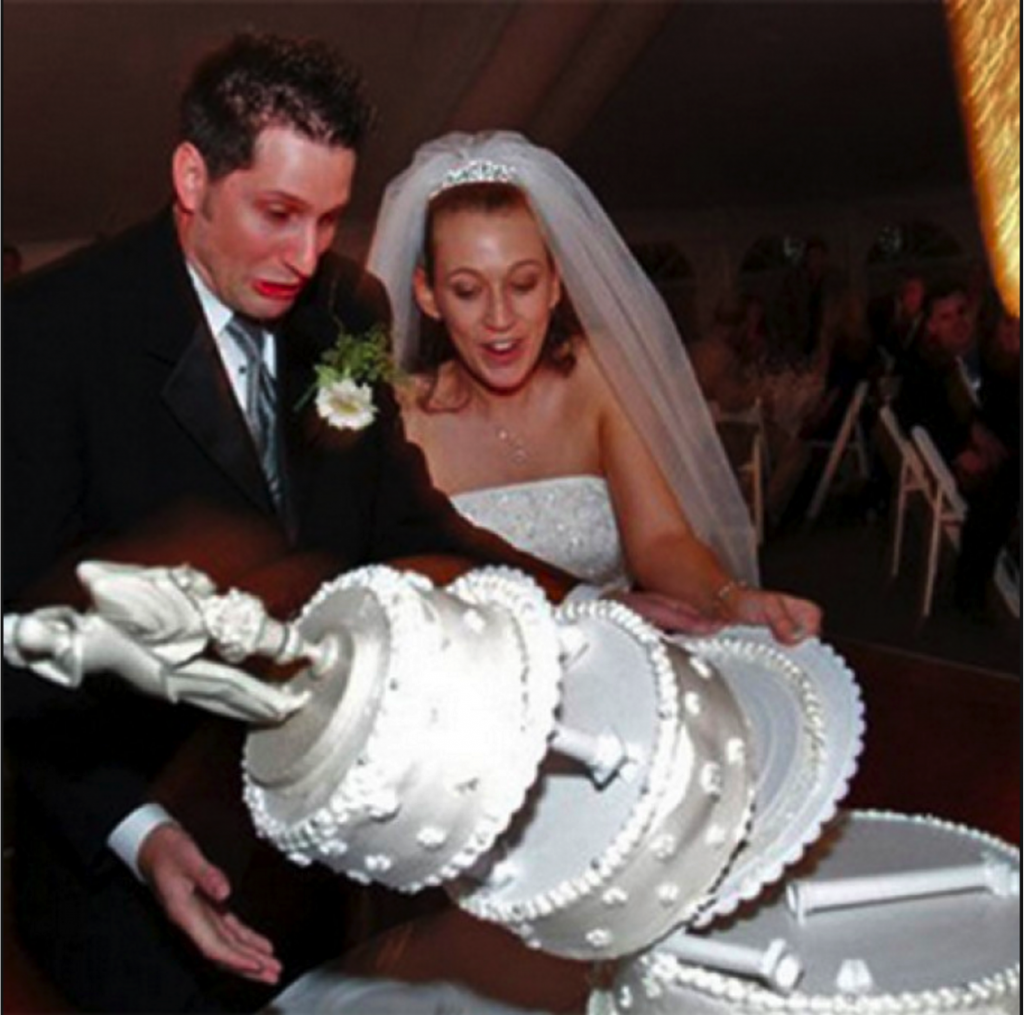 For most people, getting married is one of the happiest milestones of their life — until they get the bill.
Last year, the average cost of a US wedding was a whopping $29,000 — which is why one-third of couples go into debt to afford their big day.With that in mind, you can keep your wedding costs in check by avoiding these high-priced faux pas:
Dismissing wedding coordinators
To hire a wedding planner or not to hire a wedding planner? When planning your nuptials, it can seem like a total budget breaker — but only on the surface. Money-saving expert Andrea Woroch explains: "Wedding planners' expertise and relationships can actually save you money and help you avoid spending on elements that will bust your budget. They often have access to package perks unavailable to bargain-shopping couples, and they can also help review and enforce vendor contracts."
Forgetting about fees and gratuities
According to Woroch, brides and grooms often forget to account for the backend fees of services rendered. So ask about these fees upfront when negotiating with vendors so you can incorporate them into your budget upfront. Gratuity should also be factored into the overall price, as everyone from DJs to bar staff are commonly tipped at wedding events.
Overdoing the reception arrangements
"Focus your flower funds on bouquets and boutonnieres, since these arrangements will be captured most on camera," advises Woroch. "Ask your florist to design bouquets and other flower arrangements to be reused for reception decor, or simply go flowerless for reception centerpieces and opt for candles instead."
Overbooking the photographer
Photographers and videographers charge by the hour — in addition to the cost of deliverables — and often start their services when the bridal party is getting ready. Consider scheduling reception milestones like the first dance, speeches, cake cutting and bouquet or garter toss, early in the evening so you can dismiss them promptly. Then ask guests to share their photos using a customized hashtag on social media so you can save the memories at no additional cost.
Customizing invitations
You know what I do with all that packaging that my six-piece wedding invitations arrive in? I put it the same place you do — in the garbage. While our landfills can use a little sparkle, your wallet is better off without it.
"While making invites yourself may take up too much time, you can save a lot of money by ordering what's in stock online from vendors like Shutterfly," Woroch says. "You can save even more money by seeking out coupon codes from those vendors from sites like Coupon Sherpa."
Paying a premium for live music
If you want a live band at your wedding, consider booking talent through local music schools. You can request an audition or attend their performances to determine if their style and talent are what you want. Or hire a DJ. They're generally less expensive than a live band, and you might even know one personally since everybody fancies themself a DJ these days.
Using an existing charge card
There are major savings associated with opening the right credit cards, and if you're making thousands of dollars in purchases for your wedding, it's wise to open a new account that offers sign-up bonuses and fresh rewards and perks. Sign-up bonuses from new credit cards will often cover the cost of two or more flights to anywhere in the country. For couples with good credit, opening one of these cards and using it to pay for wedding expenses can help offset honeymoon costs in a big way. Otherwise, ask vendors if they can extend a cash discount since they will avoid credit card transaction fees.
Using the term "wedding"
"Expect a hefty 'wedding tax' on everything from cards to cake when you plan your big day," Woroch warns. "A three-tiered cake from a baker, for example, can be crafted simply and decorated by the florist or a trusted friend for less than if you ordered a wedding cake. To save money, you can order personalized invitations from discount printers such as TinyPrints.
Keeping the bar "open" all night
For my wedding reception, I provided an open bar for cocktail hour, wine and beer during dinner, another hour of open bar after dinner, with the remaining hours of the reception strictly beer and wine. This tactic helped me save money on liquor overall, and kept my guests from getting sloppy. I've been to weddings where too much alcohol resulted in verbal and physical brawls — which was awesome for this spectator; but sad for the bride and groom.
Photo Credit: 2M Media