I've already shared my remodeling adventures with our kitchen and master bathroom — so I thought I'd share our latest home improvement sojourn.
After 18 years, the Honeybee and I finally decided to give our front porch an upgrade. To be honest, it was time. The wood railing was beginning to rot and, as a result, was really starting to show its age. Besides, I was never a big fan of the basic concrete steps and, especially, the plain-Jane wood columns.
Frankly, I always thought that the plywood columns were so nondescript that they actually detracted from our home's curb appeal. Here … Take a look for yourself: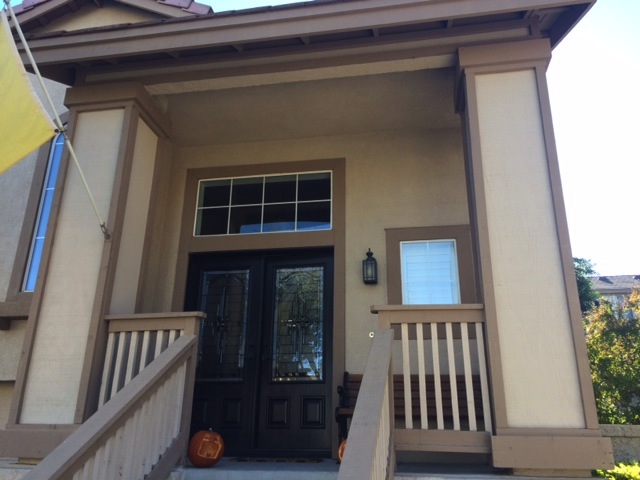 In fact, each and every time I looked at those boring wood columns I asked myself: Why, oh why, couldn't the builder have spent just a little extra dough and carried the brick veneer on the bottom half of my home up those columns too?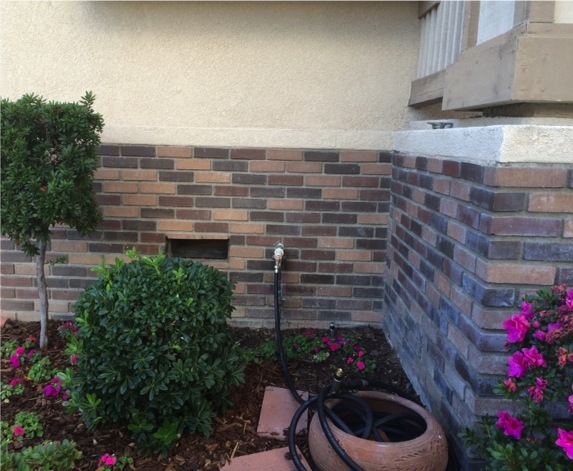 And so it was decided that Phase 1 of our porch remodel would entail replacing those vanilla wood columns with the same brick that adorns the rest of the house. The good news is I still had the style and model number of the original bricks that are on our home. Unfortunately, there was a little problem with making that a reality: It turns out that those bricks came from a local brick company that was no longer in business. So I spent the next week calling various brick retailers in Southern California to see if they could help me find them, but they all said they couldn't.
Needless to say, I was devastated.
Despite the bad news, however, I refused to give up. I got back on the Internet and began looking for anyone who might know where I could find those bricks — and that's when I came across BrickHunter, which is a terrific software company that uses technology to match and find discontinued or out-of-stock brick from their network of more than 1000 locations for out-of-luck homeowners like me.
The process was very simple: I filled out some basic info and then sent BrickHunter a few pictures of the three brick colors I was trying to replace. In addition to the above photo, I also sent them this close-up shot, along with one other picture from a distance of about twenty feet:
With the photos in hand, the fantastic BrickHunter team went to work.
Over a period of a couple of weeks, Christine from BrickHunter sent me photos via email of potential candidate bricks. She then sent physical samples of the ones that we thought were good matches; of the first three samples, two were almost exact matches. A few days later, after a little more research, they finally matched the darkest brick in the trio.
By the way, the samples were $9.99 each, but that was credited to the cost of bricks that we ordered. Ten days after we ordered them, all of the bricks arrived at our house via a box van.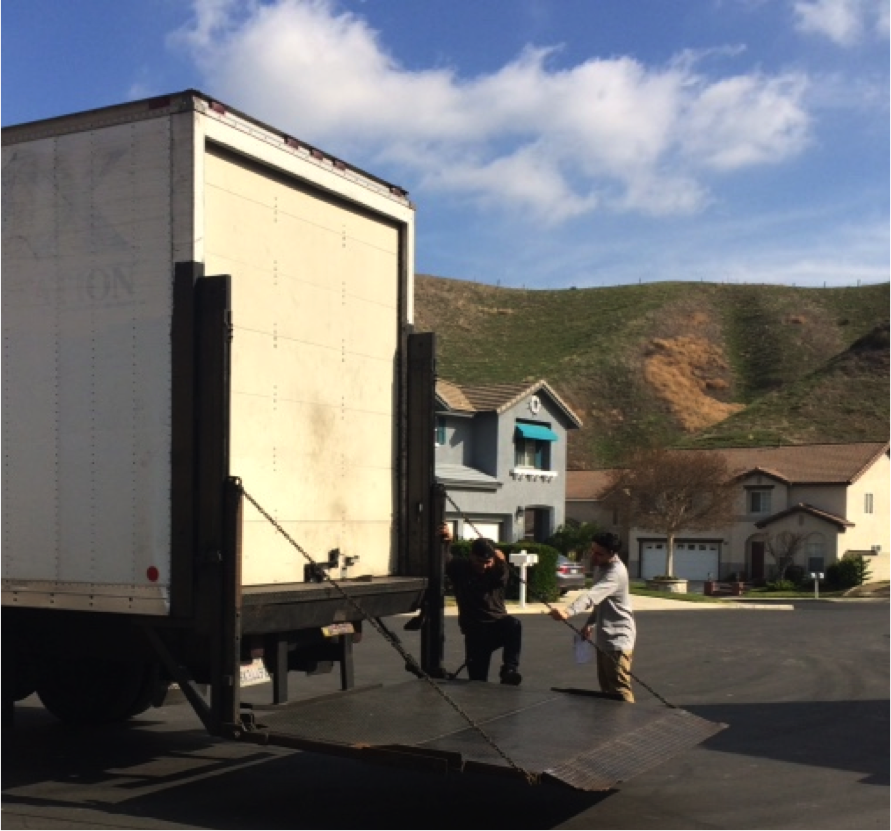 Needless to say, the bricks were delivered safe and sound. In fact, I don't think there was a single broken brick among the 1680 that I ordered — which is really quite amazing, considering the expected breakage rate is typically 5%. Anyway, here's a picture of the bricks in my garage: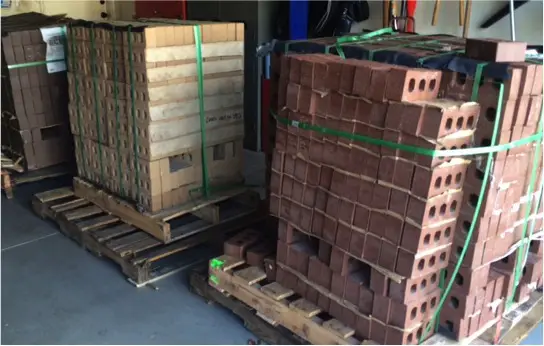 The total bill came to $2999, or about $1.78 per brick. Yes, that's more expensive than generic bricks you can get at your local home improvement store or brick yard — but for me the premium was more than worth the cost, considering the difficulty we originally had finding the bricks. Without BrickHunter, this project would never have gotten past the starting gate. They really saved my bacon!
Anyway … once we received the bricks, it was time for our mason to get to work — unfortunately for him, he had to do most of the job without his apprentice, who was out sick. Poor guy.
Believe it or not, it took eleven days to complete the columns — but it was worth the wait. Here is the final result … well, of Phase 1, at least: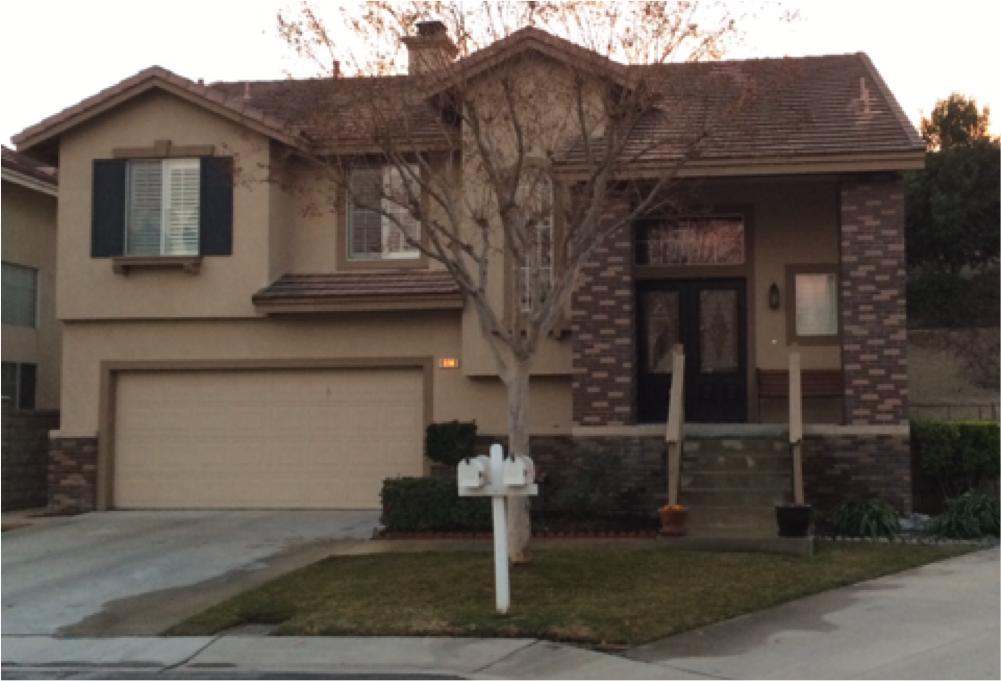 And here is a close up. As you can see, I'll be spending the next week or so working in my spare time to remove 18 years of calcium deposits that have built up on the lower bricks from my town's notoriously hard water. I'm just hoping that won't be too difficult.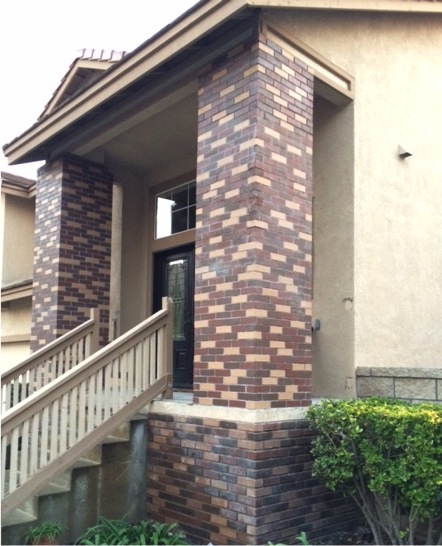 As for Phase 2 of the remodel, it's currently underway; we're replacing the old wood railing with black composite railing. The order is in and the rails should be installed by the end of the month.
After that's finished, Phase 3 will involve placing brick along the side of the stairs, and then covering the concrete driveway, porch and stair treads & risers with PebbleTec; that should be finished by the end of March, assuming the weather cooperates.
I'll keep you posted on our progress, including a complete cost breakdown of the entire project after all three phases are completed. So stay tuned!
Photo Credit: the honeybee