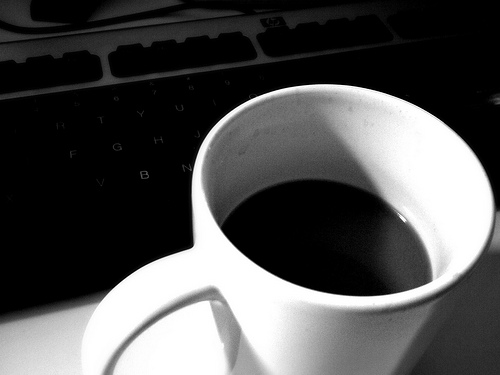 It's time to sit back, relax and enjoy a little joe …
It's Super Bowl weekend! Just for the record, I'm one of those people who enjoy watching the commercials more than the game.
And away we go …
Credits and Debits
Debit: Check out what $2.4 million will get you in Vancouver, British Columbia these days. Nope … there's no housing bubble in Canada, eh: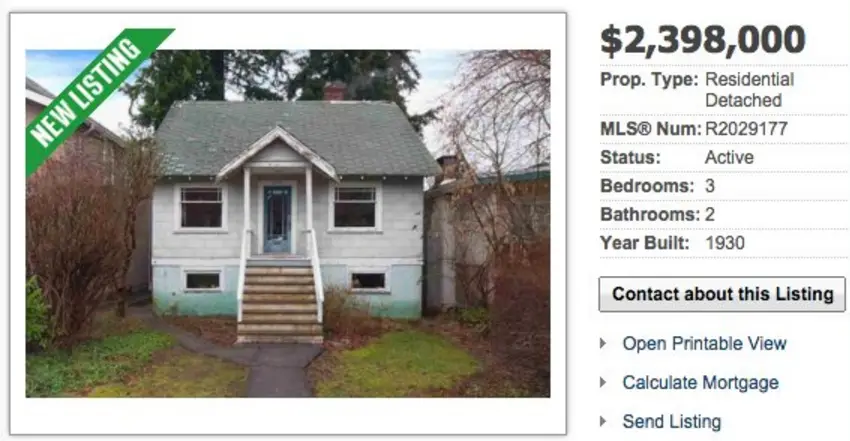 Debit: Then again, it's probably a good thing that house is for sale in Canada because it looks like US layoffs are on the rise. In fact, they're now at the highest level in six months — and 42% higher than the same time last year.
Debit: There is a growing, unsettling din among those who make their living in the financial world. Just this week, the Financial Times warned of "financial catastrophe" while a strategist for Citi opined that the world economy "appears to be trapped in a death spiral." Uh huh. Try putting a silver lining around that.
Debit: A large majority of "financial experts" regularly scoff and mock those who point out and cogently explain why the international monetary system is on its death bed. Does anybody else wonder why some of those same experts are now openly sounding similar alarm bells — and with increasing frequency?
Credit: After all, I don't remember ever hearing similar dire pronouncements from the financial industry during past recessions — except by the "tin foil hat" crowd, of course. Hey … Why are you looking at me?
Debit: Proponents of fiat money — the mother's milk of Big Government — are desperate to keep the current Ponzi-based gravy train going. No matter the cost. This week Germany's Social Democrat party proposed a ban on all cash transactions above $5500. And Bloomberg went a step further, calling for the end of cash. Period.
Debit: Meanwhile, the current system is clearly collapsing and the world's central banks are resorting to increasingly desperate measures to stave off the inevitable, including the folly of negative interest rates, as the Bank of Japan recently did.
Credit: But as Bill Holter notes, "a real and functioning (financial) system cannot exist with negative rates." At least not for long.
Credit: I suspect the Bank of Japan found this out the hard way after they had to cancel a 10-year bond offering for the first time ever because of a lack of demand due to their negative interest rate policy (NIRP). Imagine that.
Credit: Or, as financial analyst Andy Hoffman observed: "In other words, the nation with the world's highest debt/GDP ratio can (no longer) service its debts because its central bank didn't realize no one will buy bonds guaranteed to lose money, in a currency it is purposely destroying." Well … yeah.
Credit: Just how crazy is NIRP? Franklin Sanders reminds us that: "Negative rates mean that you have to PAY to hold cash or government bonds, while holding silver or gold costs nothing. Think long and hard on that. Long and hard." Go ahead, readers. I'll wait.
Debit: Despite existing evidence that proves negative interest rates turn economic laws on their head — and assault common sense too — the Fed asked US banks this week to consider the possibilities if they implement NIRP. I know. And you think the financial world is crazy now? Just you wait …
By the Numbers
This year's big game between the Denver Broncos and Carolina Panthers marks the golden anniversary of the NFL Super Bowl:
2.4 Points per possession averaged by Carolina this season — that was tops in in the NFL this year.
1.38 Points per possession given up by Denver — that was the best defensive figure in the NFL in 2015.
6.7 Weight, in pounds, of the Vince Lombardi trophy that is awarded to the Super Bowl winner.
8 Super Bowl appearances by Denver. That ties Pittsburgh, Dallas and New England for most appearances in the big game.
67 Percentage of teams that won the Super Bowl after scoring first.
$4,200,000,000 According to the American Gaming Association, the amount of money that will be bet on the Super Bowl this year.
97 Percentage of Super Bowl bets that will be made illegally this year.
Source: AL.com
Insider Announcement: Get Ready for an Insider Conference Call!
This month, Len Penzo dot Com Insiders will have access to my Annual State of the Household report that updates my current net worth and breaks down my total household expenses for 2015.
Also, as a little experiment, I'm going to offer a 30-minute conference call on Saturday, February 27th. The intent is to have an open forum where we can discuss personal finance, the world economy and macroeconomics — or anything else you'd like! To be honest, I have no idea if there is an appetite for this, but I think it will be a lot of fun and, if the call is well-received by those in attendance, I promise to make it a quarterly or bimonthly event — no matter how many people show up!
Insider membership is only $1.97 per month — that's less than a cup of Starbucks coffee — so you've got nothing to lose for trying it out! If you're interested, just click on the "Insider Membership" link at the top this page for more details. You can also cut to the chase and simply click here.
Insider Notes: Why Interest Rates Will Only Go Lower Under the Current System
Hey! You need to be an Insider to view this section! If you'd like to join, please click "Insider Membership" at the top of my blog page.
Last Week's Poll Results
Would you accept $2 million to leave your country and never return?
More than 800 Len Penzo dot Com readers responded to last week's question and slightly more than 2 in 5 would leave their country and never return in exchange for $2 million. I'm a bit surprised at that number — I figured it would be lower than that. I know I wouldn't do it.
The Question of the Week
Loading ...
Other Useless News
Programming note: Unlike most blogs, I'm always open for the weekend here at Len Penzo dot Com. There's a fresh new article waiting for you every Saturday afternoon. At least there should be. If not, somebody call 9-1-1.
Hey! If you happen to enjoy what you're reading — or not — please don't forget to:
1. Click on that Like button in the sidebar to your right and become a fan of Len Penzo dot Com on Facebook!
2. Make sure you follow me on Twitter!
3. Don't forget to subscribe via email too! Thank you.
And last, but not least …
4. Consider becoming a Len Penzo dot Com Insider!
Letters, I Get Letters
Every week I feature the most interesting question or comment — assuming I get one, that is. And folks who are lucky enough to have the only question in the mailbag get their letter highlighted here whether it's interesting or not! You can reach out to me at: Len@LenPenzo.com
After reading my article giving 41 reasons why I won't loan money to friends — including my refusal to loan money to anyone who owns the latest iPhone — Super Dweeb had this to say:
An iPhone isnt a luxury item in this day and age. Its an investment.
You're confused. Apple stock is an investment — not the latest iPhone.
I'm Len Penzo and I approved this message.
Photo Credit: brendan-c