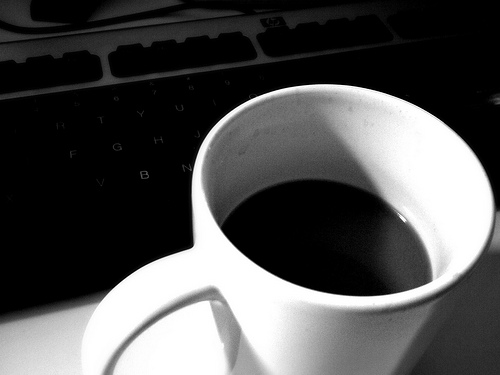 It's time to sit back, relax and enjoy a little joe …
Welcome to another rousing edition of Black Coffee, your off-beat weekly round-up of what's been going on in the world of money and personal finance.
Let's get right to it …
Credits and Debits
Debit: This just in: An audit has found that, during the first six months of 2012, Medicare paid out $30 million to ambulance companies for rides to destinations which have no records indicating the transported patients received medical care. Strange.
Debit: You know what else is strange? This week, for the first time ever, the US Treasury sold 3-month bills that offered a yield of 0%. Why would anybody lend the government cash for three months with zero return?
Credit: Yes; yes. Those who hold gold and silver don't receive any nominal interest either — but here's the thing: Unlike T-bills, at least precious metals have zero counterparty risk. Nada. Zilch. Zippo. So there.
Debit: Actually, one could argue that people who entrust their savings to the banks today are making the same mistake as those who are willing to buy T-bills at 0%. No, the FDIC won't protect you from systemic collapse — it has just $25 billion to cover more than $9 trillion of eligible deposits.
Debit: By the way, when lenders are willing to loan money at 0% interest, borrowers will recklessly gamble with the proceeds — and that leads to plenty of malinvestment, not unlike those infamous Chinese ghost cities and, now … ghost amusement parks. No, really.
Debit: Speaking of malinvestment, check out the 765 square-foot home that is on the market today in San Francisco for $350,000. Nope, there's no bubble in the Bay Area. True, it's not "turn-key" — but it does have rustic charm. Okay, maybe not.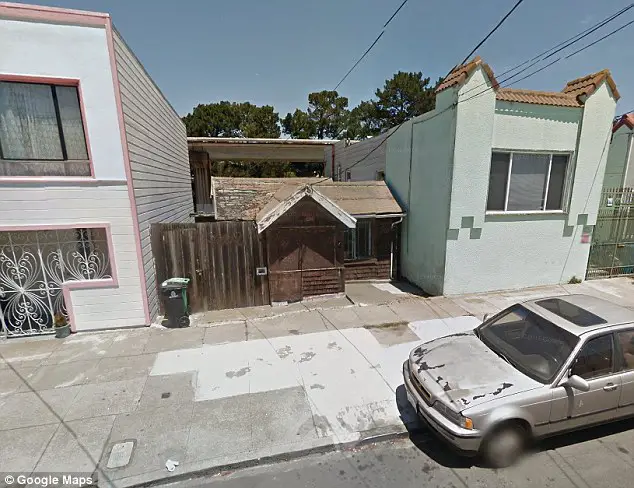 Credit: The preposterous price for that San Francisco, um, "fixer-upper," is yet another reason why it may just be two outs in the bottom of the ninth for the US housing market. And I know what you're thinking — but this is the second game of a season-ending twi-night double header.
Debit: The last thing city and state governments need is plunging housing prices. Just ask Chicago's budget director, Alexandra Holt — even at these inflated prices, she says a proposed $543 million property tax hike may not be enough to resolve the Windy City's pension debt. Incredible.
Credit: Of course, when it comes to unsustainable government pensions, they can always consider Plan B: scale back the original gold-plated promises. I know. I'll wait for the laughter to die down before I move on.
Debit: You can bet Chicago municipal employees will get no sympathy from the Teamsters — 400,000 of them just learned they're facing pension cuts because their fund will run out of cash in the next 10 years or so.
Debit: If you think government pensions are generous, check this out: A recent study found that federal employees now earn 78% more in salary and benefits than private sector workers. You know … the folks whose taxes provide the funds that support those very same federal employees.
Credit: In other news, I see the Dow, Nasdaq and S&P 500 all ended this past week on another up note. In fact, the S&P rose 3.3% for the week — which is its best weekly performance of the entire year. Imagine that.
Debit: Then again, to show you just how absurd these "markets" are — Zero Hedge notes that the Dow has miraculously skyrocketed more than 1000 points since "the worst jobs data in years" was released last week. Bah. It's all a sham. Believe it — or not.
Debit: Finally … Did you see this? Clemson University apologized to "offended" students after the school sponsored a campus "Maximum Mexican" food day celebration. Frankly, I don't know who is more pathetic: the hypersensitive boobs who complained, or the spineless university officials who offered the mea culpa.
The Question of the Week
Loading ...
Last Week's Poll Result
If you could travel through time, where would you go?
The past (62%)
The future (38%)
More than 700 people chimed in for this week's time-travel question and a significant majority say they would prefer to visit the past. I don't know about you, but I think this is a very tough question; if I was forced to choose, I'd pick the future because, unlike the past, I don't have the luxury of recorded history to provide me with any insight — but, darn, I'd really like to visit the past too!
By the Numbers
Speaking of time travel, here are a few fact on one of my favorite movies of all time, Back to the Future:
1985 Year Back to the Future was originally released.
$0 Wages paid to actor Ralph Macchio (of Karate Kid fame). Macchio declined the role of Marty McFly, which ultimately went to Michael J. Fox.
3 Actors considered for the role of Doc Brown before it was finally given to Christopher Lloyd. (Jeff Goldblum, John Lithgow and Dudley Moore)
1.21 GigaWatts of electricity Doc Brown said was required to operate the time machine.
63 Number of clocks that can be seen in the movie.
62 Number of clocks showing the time as 7:53.
7 DeLoreans that were used in the movie.
2015 In Back to the Future II, the year that the hapless Cubs finally win the World Series, ending 109 years of futility. (After a long playoff drought the Cubs are, coincidentally, in the playoffs this year.)
$454,000,000 The movie's US box office gross (in current-year dollars). Back to the Future was the biggest movie of 1985.
40 Number of movie studios that rejected the script.
Sources: CNN; ShortList; Back to the Future Wikia
Other Useless News
Here are the top — and bottom — five states in terms of the average number of pages viewed per visit here at Len Penzo dot Com over the past 30 days:
1. District of Columbia (2.10 pages/visit)
2. Rhode Island (1.95)
3. Alaska (1.94)
4. Arkansas (1.88)
5. Hawaii (1.80)
46. South Dakota (1.45)
47. Delaware (1.40)
48. West Virginia (1.39)
49. Mississippi (1.35)
50. Wyoming (1.30)
Whether you happen to enjoy what you're reading (like my friends in the District of Columbia) — or not (ahem, Wyoming) — please don't forget to:
1. Click on that Like button in the sidebar to your right and become a fan of Len Penzo dot Com on Facebook!
2. Make sure you follow me on Twitter!
3. Subscribe via email too!
And last, but not least …
4. Consider becoming a Len Penzo dot Com Insider! Thank you.
Letters, I Get Letters
Every week I feature the most interesting question or comment — assuming I get one, that is. And folks who are lucky enough to have the only question in the mailbag get their letter highlighted here whether it's interesting or not! You can reach out to me at: Len@LenPenzo.com
After reading my article on the ethics of found money, Shelli told me about her latest windfall:
My husband recently found a $100 bill on a store floor.
Funny … I recently lost a $100 bill; it had a picture of Ben Franklin on it. If that sounds like the one your hubby found, please return it.
I'm Len Penzo and I approved this message.
Photo Credits: brendan-c; (house) Daily Mail Online