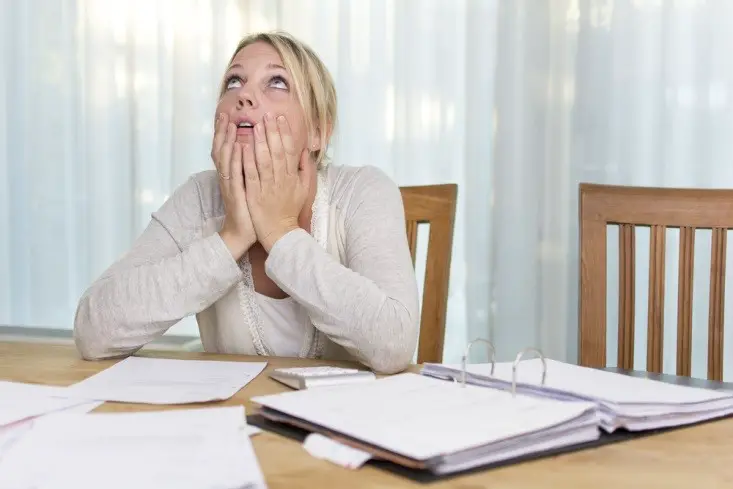 You don't have bad credit — yet. However, anyone can make a mistake that leads him or her down the wrong credit path. Fortunately, bad credit isn't usually something that develops overnight; instead, credit errors compile over time to transform a person into a lender's nightmare.
As long as you remain vigilant for these five early warning signs, you can maintain your good credit:
You're Paying Off One With Another
The best financial advice you can get is never to spend more money than you have, but sometimes cash is tight and credit is your only recourse. However, every month you must make your minimum payment, and if your savings still haven't caught up, it can be tempting to use one credit card to pay for another.
The truth is that using a low-interest credit card to pay off a high-interest credit card makes sense, but in reality, it rarely works the way you want it to. Few credit card companies will accept another credit card number as payment, which means you have to use costlier tools — like cash advances and convenience checks from credit cards — to make such payments. Additionally, once you clear the debt from one card, you will likely be tempted by its zero balance to use it again, once again accruing expensive debt.
If you find yourself tempted to use one card to fund another, you may find a balance transfer to be a smarter strategy. Some balance transfers even boast fantastic promotions, such as 12 months with 0% interest, that can help you catch up to your credit debt without making major mistakes.
You Like the Look of Cash Advances
Most places take plastic nowadays, but sometimes you absolutely do need cash. If your wallet is empty, most credit cards allow you to take cash quickly and conveniently from ATMs — at a cost. Most credit card companies charge copious fees for cash advances as well as higher interest rates that kick in immediately after the transaction takes place.
Taking a cash advance is borrowing money under the worst possible terms, and it is a sign that you are desperate for money and disorganized with your finances. If cash advances are starting to look like a good way to get your hands on dollar bills, you should reconsider your credit situation.
You're Always Pushing the Limits
When you get approved for a credit card, the company sets your credit limit based on your history. If you are lucky, your company will periodically raise your limit based on your behavior. However, just because you have been awarded with $2000-worth of credit doesn't mean you should use all of it every month. In fact, spending even close to your maximum could severely damage your credit score and make it more difficult to attain low interest rates in the future.
Your credit score is calculated using a complex set of data, and your credit utilization ratio — a comparison of your used and unused credit — factors heavily into the health of your score. In the past, experts claimed that using up to 30% of your monthly limit was safe, but modern credit scorers suggest that less than 20% is best.
You Miss Deadlines
Every month, you have bills due. Your house, your car, and your credit cards all require some minimum payment every 30 days, and if you fail to pay on time, you will suffer major consequences, such as accrued interest, fees, credit score decreases, and more. Whether you miss your deadlines due to lack of funds or the dates simply slip your mind, you must maintain a payment schedule to ensure the safety of your
You Can't Keep Track of Your Debts
I know you have debts — after all, you bought a house, you lease a car, and you have plastic in your wallet. However, the more debts you have, the harder it is to keep them organized, and eventually, you might start to lose track of how much you owe to whom. When this happens, you can easily miss payments, pay too little, and incur massive fees that damage your financial stability.
Once your symptoms progress this far, you may be on the verge of a considerable credit crisis. And that means it might be time to contact a professional credit counselor to help you manage your finances and regain control of your debt.
Photo Credit: stock photo