Are you struggling (again) to come up with some unique Christmas gift ideas? This year, instead of waiting in long lines at the shopping malls or surfing hundreds of websites, why not try something different? Give a low cost homemade Christmas gift that you made yourself!
After all, homemade crafts make great holiday gifts. They also let you stretch your holiday budget, and really show your family and friends that you care. With that in mind, here are some ideas for low-cost DIY crafts that can be given as gifts:
Lavender Sachets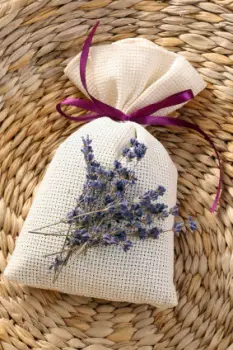 Minimal sewing skills are required to put together these little sachets of aromatherapy. You can find bundles of material squares at most craft stores and sew them into pockets either by hand or with a sewing machine. Then fill the pocket with dried lavender and close. Lavender is a very relaxing scent. These lavender sachets can be placed under a pillow at night to promote sleep or in a chest of drawers to imbue clothes with a fragrance that encourages a sense of well-being. It's the perfect gift for anyone that could use a little more relaxation in their life.
Rope Trivets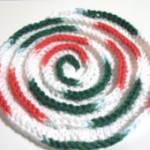 When it comes to homemade Christmas gift ideas, this easy project is great for anyone with a kitchen. Using cotton or nylon rope, simply twist the rope into your desired pattern and secure the shape with a few quick stitches from a needle and thread. Personalize this gift by choosing a rope color or pattern that matches your recipient's kitchen design.
Cork Trays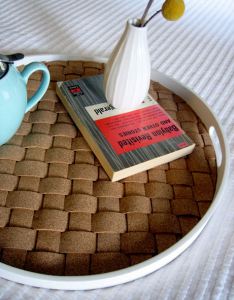 Upcycling is a popular trend for a reason: when you're struggling to come up with homemade Christmas gift ideas, upcycling allows you to make good use of unusable items by repurposing them. Do you have an old serving tray laying around? Maybe it's got stains on it or there is some other reason you don't break it out when guests come over, but it's still functional. Grab a roll of thin cork ribbon and weave a basket pattern large enough to cover the bottom of the tray. Trim the edges of the woven cork mat so it fits flush inside the tray and then hot glue it into place. Voila! You've just made a one-of-a-kind and very useful serving tray for anyone who loves breakfast in bed.
Soup/Chili/Baking Mixes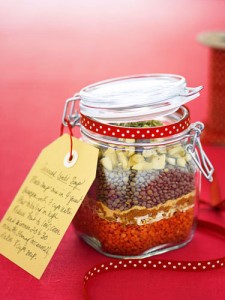 There is so much food around for the holidays, but after all the festivities are over, who feels like cooking? That's why these pre-portioned mixes make such great gifts. If you have someone on your list that could use a good home-cooked meal or fresh-baked treat with minimal fuss, put together a mason jar full of all the dry ingredients they'll need for a hearty chili, soup, or batch of chocolate chip cookies.
Personalized Totes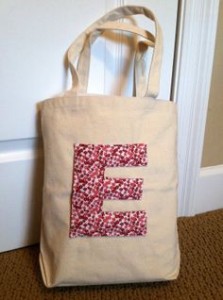 If anyone on your gift list is all about going green, they could probably use some canvas totes for their groceries and other shopping. Grab a plain canvas tote from the craft store and personalize it for your recipient using fabric paints and stencils. The sky is the limit when it comes to design. So chose something that shows how well you know your giftee.
S'mores Kits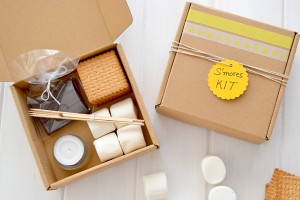 Everyone loves s'mores, so a s'mores kit is a great gift for the young or young at heart on your list. There's something about the combination of graham cracker, chocolate and marshmallow that is simply irresistible. Then kick your kit up a notch. Include a Reese's Peanut Butter Cup for a peanut butter twist or Nutella for a gourmet flare!
Chocolate-Covered Candy Canes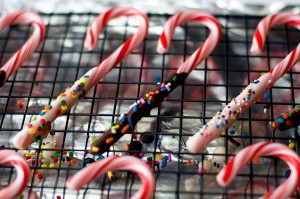 Candy canes are a traditional holiday treat, but you can put your gift-giving stamp on them by dipping them in chocolate and decorating them with sprinkles. Pair them with a mug and some hot chocolate mix and you've got yourself a chocolate lover's dream gift. Be careful not to go overboard with the sweets though, as they can be bad for your teeth.
Chalkboard Coasters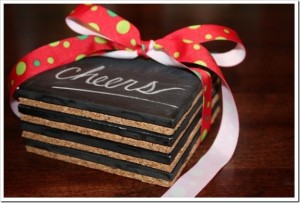 These coasters are one of those perfect gifts for people who have everything. All you need are a few ceramic tiles, chalkboard paint and some felt or cork dots. Paint the tiles with the chalkboard paint. Then glue the felt or cork on the back of the tile to provide scratch prevention, and you're done. This gift will ensure you get invited back to all future parties!
As you can see, when it comes to homemade Christmas gift ideas, you don't have to be a talented seamstress, artist or woodworker to create something amazing that your friends and family will appreciate. All you need is a little imagination and a lot of love.
And for even more more great ideas, click here for Part 2!
Photo Credit: sociotard