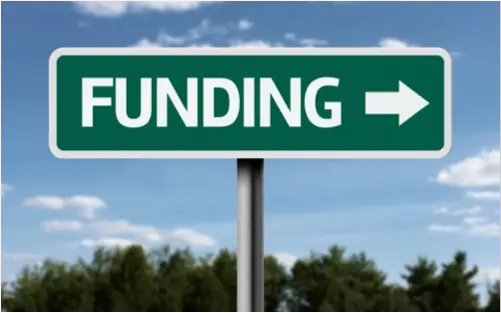 Most people dream of opening the doors to their own bookstores, record shops, accounting offices, and more, but very few ever achieve such a feat for a very good reason: lack of funding. Small businesses require quite a bit of capital to get off the ground, and not many people understand where and how to get resources to back their dreams. But is it really possible to fund a small business without bank loans?
The age-old standby of small business bank loans are becoming harder and harder to obtain, and hundreds of businesses fold in the first three years under the weight of their interest payments. Fortunately, there are plenty of other ways enterprising entrepreneurs can find funding for their ventures, including the five most popular outlined below.
1. Investors
Every entrepreneur dreams of having a tableful of angel investors who bequeath generous sums to struggling startups out of the goodness of their hearts. Unfortunately, securing investors for a venture requires nearly full-time dedication, which takes precious time away from other startup essentials, like idea and model. Some small businesses assign an employee (or a group of employees) to enticing and landing investors, but most entrepreneurs can hardly afford to hire staff before they even acquire funding.
A more reasonable strategy may be to corral supportive friends and family members to one's venture. Loved ones are usually more than willing to pitch in, and with enough donations, entrepreneurs should have more than enough for starting capital. However, there remains a danger of asking friends and family members for financial help: Should one's agreement not be structured correctly, and should one's small business fail, one's personal relationships will certainly suffer.
2. Cash Advances
When smart entrepreneurs have a hot idea and they want to get their business up and running fast, there is only one funding solution: the business cash advance. Also called merchant cash advances, these sums are similar to high-interest loans, but they are much easier to obtain as well as much easier to pay off.
The concept is that cash advance lenders pay a company's projected earnings up-front, and with each subsequent sale, a company pays a percentage back to the lender. The process is quick — usually borrowers can get as much as hundreds of thousands of dollars in under 48 hours — which is appealing to entrepreneurs who simply can't wait to get started.
3. Crowdfunding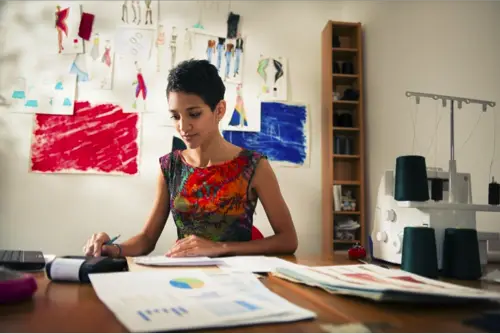 Everyone has heard of at least one outrageous crowdfunding project that has earned several hundreds of thousands of dollars. These examples simply prove that crowdfunding is a powerful way entrepreneurs can turn a good idea into real money.
There are a handful of crowdfunding sites that make the process of creating and managing a campaign easier, but many of them will skim some profits off the top. Additionally, small businesses should be wary of the security exchange commission's ever-changing rules regarding crowdfunding and equity.
4. Economic Development Grants
The government wants nothing more than for the economy to heal and businesses to succeed. Toward these aims, states, counties, and municipalities often boast development offices that help small businesses gain footing in the market.
Generally, the government dispenses sizable grants to entrepreneurs with promising ideas and models, and those who select more economically affected areas in which to do business stand to benefit even more. At worst, development offices can usually provide small business loans with lower interest rates than banks can offer.
5. Bootstrapping
Fueling a startup with one's own money may not be an enticing prospect, but for many entrepreneurs, it is the only option until more significant funding becomes available. "Bootstrapping," the daunting term for self-funding, requires entrepreneurs to generate alternative income and draw upon savings or credit while building their new businesses.
There are benefits to bootstrapping. Entrepreneurs who aren't entirely confident can tinker with their ideas and models before committing; meanwhile, they can remain financially independent with a reliably paying day job. Still, splitting one's time between passion and practicality does not always yield the best results. Bootstrapping tends to take more time and effort to get a start-up going, but eventually, a successful small business could attract funding from higher profile sources, like wealthy investors.
Even though bootstrapping is undoubtedly the most grueling way to reach one's dreams, most small business owners much prefer a year or two of tough times to a decade or more of loan payments.
Photo Credit: stock photos