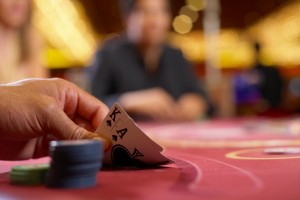 Making business decisions is an easy task — but making great business decisions that provide serious returns for your company is something else entirely.
Looking for the perfect skill set necessary to make you an office superstar? Try looking to your evening and weekend hobbies. If you're a poker player, you may actually find that you know what it takes to make the right business decisions every time.
What?!? How Can Poker Help Me At the Office?
Almost everywhere you turn these days, you're going to see poker. It appears on sports channels, online, and in many other outlets. There's even an annual World Series of Poker where serious money is at stake. What was once a game relegated to smoky back rooms is now front and center in many locations, and yes, it can actually help you at the office day after day.
Take a much closer look at the game itself to understand how the two fit together. Poker is a game that requires taking risks at the best possible time. The same is true with your business decisions. Whether you're talking about real risk or a small one like losing a minor client, risk is just part of the business landscape. Without getting a real sense of just how much risk is involved, you may have trouble making those decisions. Every entrepreneur knows that risk is part of the lifestyle, and every poker player knows that just sitting at the table means risking what you brought with you.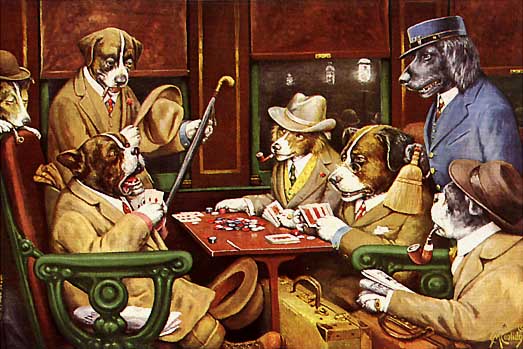 In the world of poker, each time you look at what you're holding in your hand, you're using those same skills you apply when you sit down at a business meeting. Whether you're playing poker online or off, you have to carefully think about what's happened to you at the table in the past. Think about the odds of winning the hand with what you're holding, then decide whether to bet big, bet small, or just fold because it's not in the cards right now. You take stock of what's happened before, how much is at stake, and what you're holding to make one big decision. The same skills apply in both situations. The better you get at your decision making skills in poker, the better you may get at your decision making skills in the office if you tie the two together.
But You Can't Always Win!
If you're a poker player with much experience, you probably know that you're not always going to win at the table. With lots of practice and playing time, you may win more hands than you lose with the strategies you begin to apply over time, but it's also true that no one wins every single hand.
Just as your poker skills transfer to business decision making, they also transfer to your number of wins and losses. You're never going to know exactly which cards the other person is holding, so any degree of certainty is virtually impossible at the negotiation table. The essential takeaway, though, is that you get better with practice and playing time, even in the world of business. You won't make a good decision every single time. You do, though, greatly diminish your chances of making the wrong decision if you continue to adjust your strategy until you land on one that works for you.
There Is One Other Player Involved
Any good poker player knows there's one other player involved in every single game — psychology. Those legendary bluffs and a deeper understanding of who's who at the table go a long way toward success in the game. The same is true at the office with those big money-making (or money-losing) decisions. It is true that the right decision means a solid win, but it's also true that mind tricks come into play.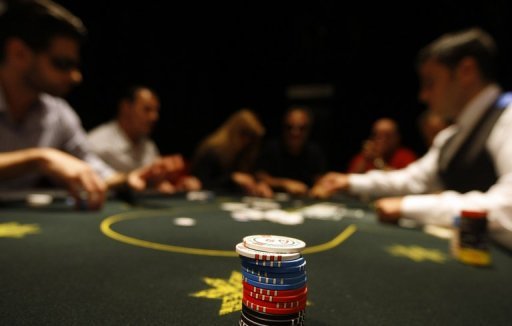 Think back to your last time at the poker table; you likely studied your opponents as much as you could. Expressions, playing style, body language — all of these things helped you evaluate how well your opponent was playing and whether they had a good hand. Your ability to identify patterns means you have everything you need to anticipate their next move before it happens and act upon any potential weakness. You probably employed the strategy that if you couldn't see the sucker at the table, it was likely you.
Now fast forward to your next session at the business negotiation table. Looking at that body language and carefully guarding your own means knowing what decision will help advance your own goals. Even the strongest business person can weaken at any given second, and spotting it as soon as it happens means ensuring not a single opportunity passes you up in the course of the negotiation.
So I Should Tell My Boss I Need Poker Classes?
It's not really about poker, per se; it's about applying the decision making skills you've learned in poker to business. Poker classes aren't specifically needed. Instead, learning to apply the knowledge you've long held for your hobby to your business life is essential.
As long as you keep attending those webinars and industry conferences and continue reading as much as you can, you're going to see something new, gain critical knowledge, and make your next decision into something truly special.
Keep The Future On the Horizon
Both business and poker are about the long haul; neither are won or lost on a single decision. Just as you'll need several winning hands to make a real difference in a poker game, you need many good decisions to ensure your company is financially sound. Sure, that doesn't mean that a good decision here or there isn't going to feel rewarding, but a pattern of great decision making that will define who you are and how valuable you are to the company. Once you understand that you have to play to win on a regular basis, you'll start making the decisions necessary to ensure your company wins again and again.
Photo Credits: stock photos