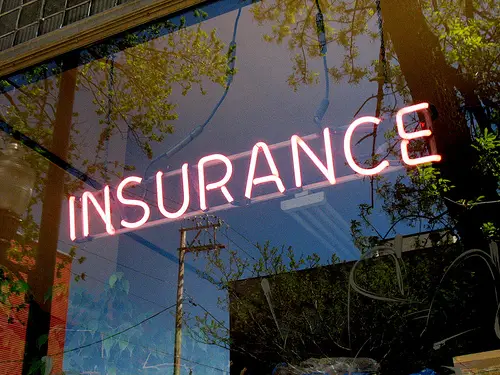 At the moment, the things we know that are infinite includes — the universe, human stupidity and, of course, the rise in auto or car insurance premiums. According to insurance agent Evelia Mascareno, every year auto insurance rates increase somewhere between two and seven percent.
For many, owning an insured car is essential. Of course, you can always try to squeeze more out of your budget to compensate for your ever increasing insurance premium; but if you feel like putting up with a tiny battle here are five tips that can help you lower your premiums:
1. Switch companies
If you feel like your car insurance premiums have spiraled out of control and your insurance company isn't willing to help you make them more affordable, then switch companies! The insurance industry is very competitive. They all want you to be their customer and there's a good chance you'll be able to get a better deal elsewhere.
But you must always be careful when it comes to switching. Don't fall into the trap of getting bare-bones coverage from another company. Some insurance companies will offer you dirt-cheap rates — but they'll fail to mention that they're really going to have to slash your coverage in the process. As tempting as it might be, don't cut your coverage too much. If you do, you could wind up paying even more after an accident than you would have with those expensive premiums.
2. Stick with the same company
This might seem like a complete contradiction to the previous tip, but stick with us! Many car insurance companies will offer you a loyalty discount if you've been a customer for a certain amount of time. Typically, you need to have a policy for a couple of years before these discounts kick in.
So if you are feeling unhappy with the amount that you are charged with, just talk to your insurer to see if you can get a better rate. In most cases, if you've been a good customer then they'll want you to continue being a customer.
Bonus tip: Get a quote for the same (or a very similar) coverage with a competitor and ask if your existing insurance company can match it. That should give you the upper hand with your negotiation.
3. Slow down
No matter which company you're dealing with, you're never going to get an affordable monthly premium if you've racked up a ton of speeding tickets and offenses. Every insurance company bases its premium rates on risk. The more of a risk you are, the more you're going to pay.
Most insurers will offer discounts when it comes to having a clean driving record. For older drivers, completing a safe-driving course can often be a bonus too.
4. Insure everyone together
Many insurance companies will offer you a discount if you insure two or more cars with them. So, if the wife and kids have their own individual policies, have everyone team up! After all, you have to get insurance for everyone anyways, so why not insure everyone through the same company and save some money in the process?
5. Increase your deductible
By raising your deductible, your auto insurance rates will drop. One of the reasons for this is because you are ultimately sharing a higher share of financial responsibility — but you have to be careful in making this decision. Make sure that you can actually afford it first. One way to do that is to set aside some spare money in a separate higher-interest savings account. Then earmark that cash only for when you need to pay your deductible — and nothing else.
You should also consider your accident record. If you are a good and safe driver, then increasing your deductible is a good idea. But if you are prone to accidents, you might want to think twice.
Photo Credit: David Hilowitz