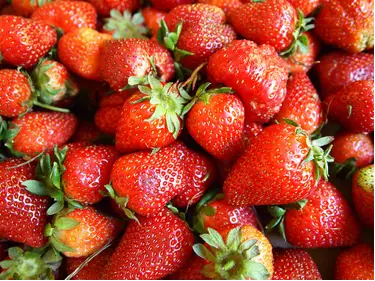 For those who wonder: What do environmental lawyers do? the answer can be found by first starting with the communities that have made great strides in implementing "Clean Earth" campaigns and promoting green awareness. Neighbors and friends alike have pulled together for recycling drives, litter control, and much more to improve the environment.
For some, though, this may feel more like putting out fires rather than preventing them in the first place and does not quite satisfy their sense of duty to the Earth.
They are the ones who want to take environmental protection to the next level.
How Can I Do More?
Supporting a cause is great. However, you can't win a debate with nothing more than strong emotions and plentiful followers. Most activists understand that petitions and boycotts usually yield small results. In fact, these actions sometimes do more harm than good. The most productive way to support a cause is to become a credible advocate who can take the issues straight to the source. There is no better way to gain status and respect than becoming an environmental lawyer. Lawyers are in the perfect position to be the voice of the people.
How Do Environment Lawyers Help?
Environmental lawyers seek justice for those who are harmed by polluters and violators of environmental law. For example, in Hillsborough County, Florida, local residents fear that Paladin, a compound containing man-made sulfur, is causing repeated respiratory conditions and headaches. Paladin is a  common fumigator for strawberry fields. And although it's toxic in large doses, the locals claim that there were no warnings. It is believed to have caused several residents to experience chronic bronchitis, asthma, and other illnesses. Lawyers are diligently working with the EPA and local authorities to find solutions that compensate the victims, prevent more incidents, and save the strawberry fields.
Is It Right For Me?
Of course, it takes more than just passion to become a successful advocate. It takes professional training and quality education as well. Becoming a lawyer will not be easy, but the benefits are well worth it. If you are serious about results, it is most likely the best option for you. Luckily, you can obtain a Master of Laws degree online without interrupting your normal routine. An online LLM in environmental law is just as credible as traditional educational methods. Best of all, it will also provide the solid foundation you need to achieve your goals.
What Can I Do Instead?
If you decide that becoming a lawyer is beyond your reach, there are still other ways you can better serve your community. Some areas offer free environmental law enforcement workshops that teach you ways to support organizational efforts and enforce local laws. You can also seek a career with the EPA for a more "behind the scenes" supporting role. No matter how involved you are in your cause, know that your effort matters. As long as people continue to come together to fight for Mother Earth, there will always be hope for cleaner and greener lands.
Photo Credit: 42787780@N04