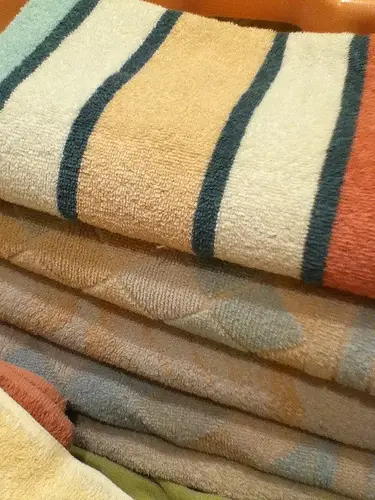 Did you know that your home appliances make up a third of your water and energy consumption? Many washing machines are designed to be largely energy and water efficient, so you can rest assured you're helping the environment while reducing your bills.
With a commitment to sustainability, many companies are developing energy effective, environmentally friendly home appliances. Bosch is one of the most aggressive companies in this market niche, with inventions such as the Logixx 8 Washing Machine that boast a five-star WELS water efficiency, and the EcoLogixx Heat Pump Dryer that offers a six-star energy rating. This particular product has granted Bosch a position as one of Australia's most energy efficient dryers.
In fact, with a focus on reducing consumption, since 1994 Bosch has proudly reduced up to 46% water usage on their washing machines and 62% on their tumble dryer energy. Their unique technology and excessive research has enabled Bosch's products to be a leader in the market and become a household name to not just your home laundry, but to commercial buildings and developments as well.
For many years Bosch has been implementing procedures that benefit both the environment and then community. In the 70s Bosch introduced environmental protection as a permanent part of their principles, in the 90s they established an environmental management system at all production locations to now when, in 2010, Bosch was rewarded with the "Innovation Prize for Climate and the Environment."
Some of the technology being used in Bosch washing machines and dryers include something called an "EcoSilence Drive." Not only is this revolutionary system whisper quiet, it is extremely economical too, being used in powerful machines like wind turbines where maximum power and minimum energy loss are required. The LoadSenor detects how much laundry is in the washing machine and ensures that the precise amount of energy and water is applied, and the VarioPerfect. This enables you to select either the EcoPerfect option that saves 25% electricity per wash, or the SpeedPerfect choice that can reduce your washing time by up to 60%, yet always ensures your clothes are washed to 100% performance.
As a chore that is not particularly favored by most, laundry is an inevitable part of our household lives. Thankfully, with ever-improving technology, the tiring effort of doing the washing is decreased, as is the water and energy consumption in your home — with no compromises on efficiency!
Photo Credit: Michelle TeGrootenhuis