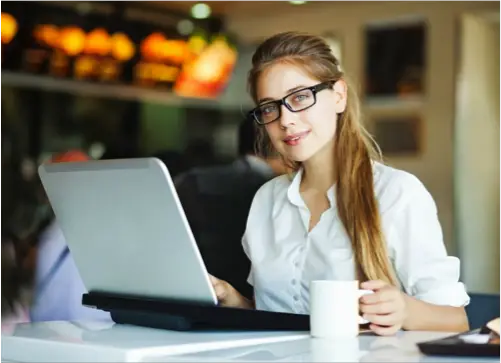 Today, more than 17 million Americans rely on freelance work for their income. If you're one of them — or hope to become one of them — you already know that freelancing offers a level of flexibility and self-determination that you just can't get from a regular job. As such, it's important to increase your organizing skills at every opportunity.
Of course, it's not easy to stay on top of juggling multiple assignments for multiple clients. Personal finances and tax preparation can be a hassle when you're a freelancer.
For most people, staying organized will get easier as you gain freelancing experience. It's largely a matter of knowing what you can handle in terms of workload, staying on top of your correspondence, and managing your time well.
You may also want to take advantage of invoicing and bookkeeping services to track your income and expenditures, as well as calculate your tax payments.
When it comes to getting organized, here are five ways that can be especially helpful:
Be Realistic About Your Workload
The first step in learning how to increase your organizing skills is managing your workload. While it can be hard at first to estimate how much time it will take you to complete specific tasks, you'll need to hone this skill so you can schedule your work weeks in advance. Most freelancers experience busy periods and not-so-busy periods. So try to plan your work schedule as far in advance as you can. Plan to leave about 25% of your work hours each week free.
Don't worry; you'll fill those hours up later with assignments that take longer than you expected. Even if you don't, leaving some free hours in your weekly schedule will help guarantee that you're not too busy to take advantage of anything that pops up with short notice.
Remember that you also need to leave plenty of time in your schedule for yourself. You need time to eat, sleep, shower, spend time with friends and family, pursue your favorite hobbies, and exercise. When you let yourself become overwhelmed, it's easy to get disorganized.
Keep Track of Your Finances
As a freelancer, you don't have an accounting department to help you keep track of your finances — though you should have an accountant who can advise you on how to best prepare for tax time. Use bookkeeping services to keep track of your business expenses and personal income. Bookkeeping software can also help you calculate your quarterly income tax payment so you're not hit with a huge bill come April.
It's also important to use and keep track of invoices. Invoices help your clients understand what they're paying for and how to make the payment. Keep copies of your invoices; they serve as proof of income and, if a client doesn't pay, you can deduct the amount from your taxes. Use free online estimate templates and online invoice templates to create and send invoices and estimates.
Stay on Top of Emails
Depending on your industry, you can easily find yourself inundated with emails from clients when you're a freelancer. This is another reason to increase your organizing skills. So set aside time each day to go through your inbox. Read and respond to emails from potential clients right away. Keep your inbox open in another window so you can respond to emails from current clients immediately. Don't keep your sources of income waiting.
Time Yourself
Time is money, and whether you're charging by the hour or collecting a flat rate per assignment, you need to know that you're earning enough to make your time worthwhile. If you're charging by the hour, make sure you're charging what you're worth. If you're charging a flat rate per assignment, make sure that you can finish each assignment within a reasonable time frame so that you're earning a decent hourly rate.
Write To-Do Lists by Hand
Writing things down the old-fashioned way boosts memory, so if you're one of those people who has trouble keeping track of everything that's on your plate, write down your to-do list by hand. Keep a notebook in which you write down everything you need to accomplish each day and week.
You'll find it easier to remember what you have to do, and you can also use your notebook to jot down any thoughts or ideas you may have about the project while you're working on it.
The Bottom Line
Not everyone knows how to increase their organizing skills. In order to succeed as a freelancer, you're going to need strong organizational skills. Stay on top of your emails, your to-do list, and your finances. Don't overwhelm yourself. Make sure you're well-compensated for your time. With time and practice, you'll soon find that juggling multiple freelance projects becomes second nature.
Photo Credit: stock photo