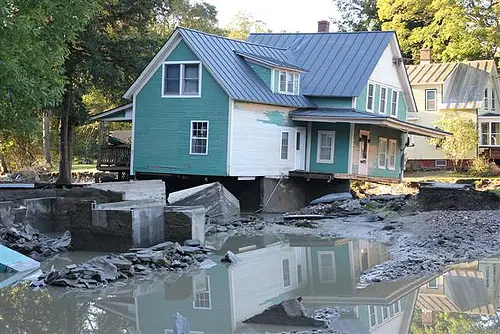 Most people understand the necessity of purchasing homeowners insurance to protect one of the largest investments they will make during their lives. But it is also vital to understand the types of coverage that are available, what is — and is not — covered under the policy, and important add-ons that should be considered.
There are three basic types of homeowners policies: HO1, HO2 and HO3.
An HO1 policy is the most basic way to manage financial risk; in fact, some states have outlawed these bare minimum policies. HO1 covers you in case of theft, vandalism, fire, windstorms and seven other situations.
HO2 policies includes seven additional situations such as damage from frozen pipes or heavy ice and snow as well as damage from electricity.
An HO3 policy is the most comprehensive and covers virtually all situations except floods, earthquakes and a couple others. Depending on where an individual lives, additional flood protection can be added.
Additional Coverage Considerations
Homeowners insurance policies can include a variety of other additions for an increased monthly premium. One of the most common add-ons is valuables coverage. This is particularly important for those with costly antiques, jewelry or furs, but it should also be considered for those with expensive audio recording, musical or sports equipment.
Others who should consider additional coverage include gun owners, people with stamp and coin collections, and even those who have a pedigreed dog.
Depending on the amount of possessions to be covered, the additional insurance coverage may only cost a few extra dollars each month.
Insurance agents have knowledge of the most up-to-date laws and can advise homeowners on the policy that is best for them. New homeowners should speak to a local insurance agent for the most in-depth information. Insurance agents will also be able to make recommendations regarding additional coverage for valuables and deductibles based on a family's belongings and financial status.
Photo Credit: US Fish and Wildlife Service