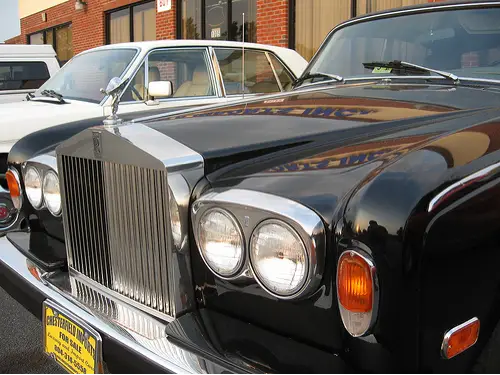 There are multiple ways to finance your new vehicle, but be careful: Some are riskier than others and all of them require some discipline and financial planning. So consider these tips and strategies to memory before you think about buying your next car:
Secure a Private Auto Loan
Knowing how much you can spend from the moment you begin the buying process helps you to focus on the cars that fit your loan budget; a good credit score (700+), coupled with a low debt-to-income ratio, may allow you to secure private financing before you walk on the showroom floor. This usually leads to loans with a lower interest rate, which gives you more leverage when negotiating a final price for your vehicle.
Haggle Over the Interest Rate
If you must accept dealership financing you can keep your auto loan manageable by haggling over the interest rate. Banks and credit unions are more willing to go with a lower interest rate on a loan if you're able to pay the loan back over a shorter period; they incur less risk because your obligation to pay ends sooner. You'll have a higher monthly payment — but you're spending less in the long run.
Bring a Significant Down Payment
A larger down payment — typically $5000 or more — is one of the better defenses against a shaky credit history or high interest rate. Any bank will look at a cash contribution of that size as a significant investment that signals you're committed to repayment. A large down payment also leads to a lower overall payment each month. And if you're buying a used car, be sure to check the dealership's asking price versus the Kelley Blue Book value. After all, just because you have the cash to spend doesn't mean you should splurge on an over-priced car.
Get a Loan with a Co-Signer
If this is your first time buying a car, you may run into a problem obtaining an auto loan due to a lack of credit history. No credit — history of paying bills on time, bank accounts in your name, etc. — is just as bad as a track record of delinquency. Lenders look at you as a sizable risk for paying off an auto loan, which could saddle you with a sky-high interest rate, or no loan at all. Thankfully, your parents, friends and relatives can act as a co-signer on your loan application to help offset the creditor's risk, making it more likely that you'll get approved. Keep in mind, however, that most people refuse to cosign loans because the co-signer is on the hook for the loan if you default through non-payment — so pay on time! Otherwise, you risk ruining two credit ratings on a single financial obligation.
Finance Through the Dealership
The dealership has relationships with local banks and credit unions in your area. Allowing their agent to negotiate with these financial institutions on your behalf can make all the difference in obtaining an auto loan for your new car. If you have fair to bad credit, you may have no other option but to use this tactic.
Time Your Purchase Perfectly
End-of-model-year clearance is an ideal time to buy a car because dealers are more motivated to sell because they need to move old inventory off their lot. As a result, they may be more willing to work with you. For the best chance at securing the best repayment terms, start your car shopping in earnest during the days from Christmas through New Year's Day.
Buying a new or used car isn't complicated if you know the tricks to get the right loan. By following these steps, you'll put yourself in a good position to buy the car you've always wanted.
Photo Credit: Gamma Man