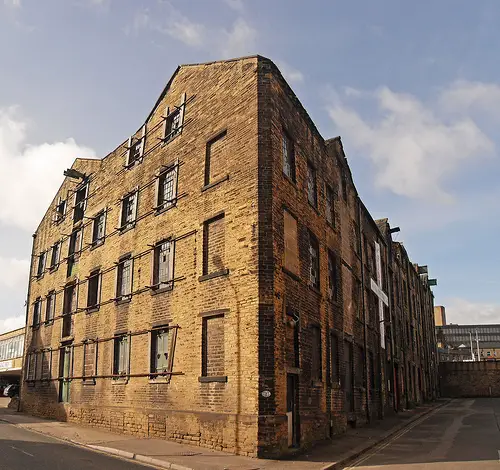 Does "the man" profit from you being in debt? The short answer: yes.
There absolutely is money to be made by keeping people in debt. Think about it: You're granted a credit card with a $1500 limit and an interest rate of 17% (which sounds high but, in terms of credit cards, is pretty standard). In spite of your best effort — and even when you pay more than your minimum amount due — it doesn't take very long for you to reach your credit limit. The company, seemingly magnanimously, agrees to raise your credit limit to $2000 but you'll have to agree to an 18.5% interest rate. You, desperate for some "wiggle room" agree to the higher rate. But that higher rate means you're charged more interest every month and, a few months later, even though you've always paid on time, you're at the new limit.
Lather, rinse, repeat.
Credit companies make money hand over fist by charging you a high interest rate and, worse, because of how credit cards are set up, that interest compounds on itself every month. How is that even possible? Simple: the interest is added to your principle balance, which raises your principle balance. A higher principle balance means higher interest payments.
That's great when it's a savings account. It's terrible when it's a debt you're trying to pay off.
This highway robbery isn't limited to credit cards. It's how all debt works.
Your creditors aren't the only people who make money off of your debt. Debt collectors and predatory debt consolidators also want you to rack up debts because that's how they earn their living. The National Consumer Law Center decided to study companies that promise "student debt relief." What they found was, frankly, disgusting:
Most companies misrepresented themselves as experts but presented a plethora of inaccurate information about bankruptcy, garnishments, etc.
None of the companies studied disclosed their own rates for those consolidation services (unless the company is a non-profit, a debt consolidation company usually charges a fee for their services). Worse, the startup fees were exorbitant: often over a thousand dollars to get started and then monthly "service payments" of $20-$50.
Gross misrepresentation of services. These companies were promising desperate debtors a variety of ways to deal with their student loan debt — but almost across the board, the only service offered was a loan consolidation.
The FTC has been working for years to crack down on predatory lenders and debt relief companies but, as they said when they testified before congress, there's only so much they can do. Often, they have more success helping someone who has been a victim of debt settlement fraud sue for damages than stopping the fraud in the first place.
The truth is, we're brought up to believe that carrying debt is shameful, but also necessary if we want to have good credit scores and look like responsible borrowers. However, there are three things you can do to keep yourself from becoming a casualty of our economic system:
Know the Numbers
The more you know — like how much you owe, what your payments should be, and what your interest rates actually are — the less likely you are to fall prey to predatory collectors, lenders, and "helpers." While you're learning your own numbers, take some time to learn the national numbers. Keep an eye on current consumer trends and interest rates. This way you'll be less likely to be convinced that an exorbitant interest rate is "the going market rate, we promise."
Get Help Before It Gets Dire
Don't wait until you're drowning in debt and trying to bounce payments off of each other. For example, are you taking out a cash advance on your credit card to cover your monthly automatic payment on that same card? Then you need help.
Thankfully, there are also companies on the opposite end of this debt system, fighting on the behalf of the consumer. Online services, like Mint, help manage budgets to credit repair services; there are also organizations out there that know what they are doing and will help you better manage your debt and payments.
Learn How to Spot Phishing Scams
If you've got a lot of debt — even if you've got a solid payment history across the board — you're still a target for debt phishers (that's right, phishing isn't limited to email). These are people who will call up and insist that a debt you thought was long paid off has actually gone unresolved. They're counting on you not knowing your own details and numbers. They're counting on you just wanting to resolve the matter and will usually press you to make a payment with your credit card or checking account right then to avoid legal action.
If you get one of these calls, here is what you do: you say, "Wow, I thought that was resolved. Can I get your information? I'll forward it to my lawyer and he'll help hash out the details." A legitimate collector will be happy to give you any information you need to verify the debt. A scammer will usually hang up or yell that he doesn't have to tell you anything.
Never ever ever make a payment over the phone right then.
The fact is that consumer debt is a huge industry worth billions of dollars. That doesn't mean, though, that you have to contribute to it.
Photo Credit: Tim Green aka atoach